Premier Steven Marshall has announced a Covid support package for the struggling live music industry including grants of up to $300,000 for venues and $50,000 for performers.
Related Government: Mark McGowan blasts Covid-19 'conspiracy theorist'
Related South Australia: Fight over native title mining royalties
from Adelaide now 14.12.21
Dozens of Adelaide's struggling live music venues and operators, whose businesses have been crippled due to Covid restrictions, have been thrown a $3m lifeline.
Premier Steven Marshall will today announce a Covid support package including grants of up to $300,000 for venues and $50,000 for performers.
"The live music industry was hit particularly hard by Covid-19 and the associated restrictions, including restrictions on venues and closed borders," he said.
"These grants will help to ensure music venues, businesses and artists are ready and able to
increase business activity as border restrictions ease and the state opens up."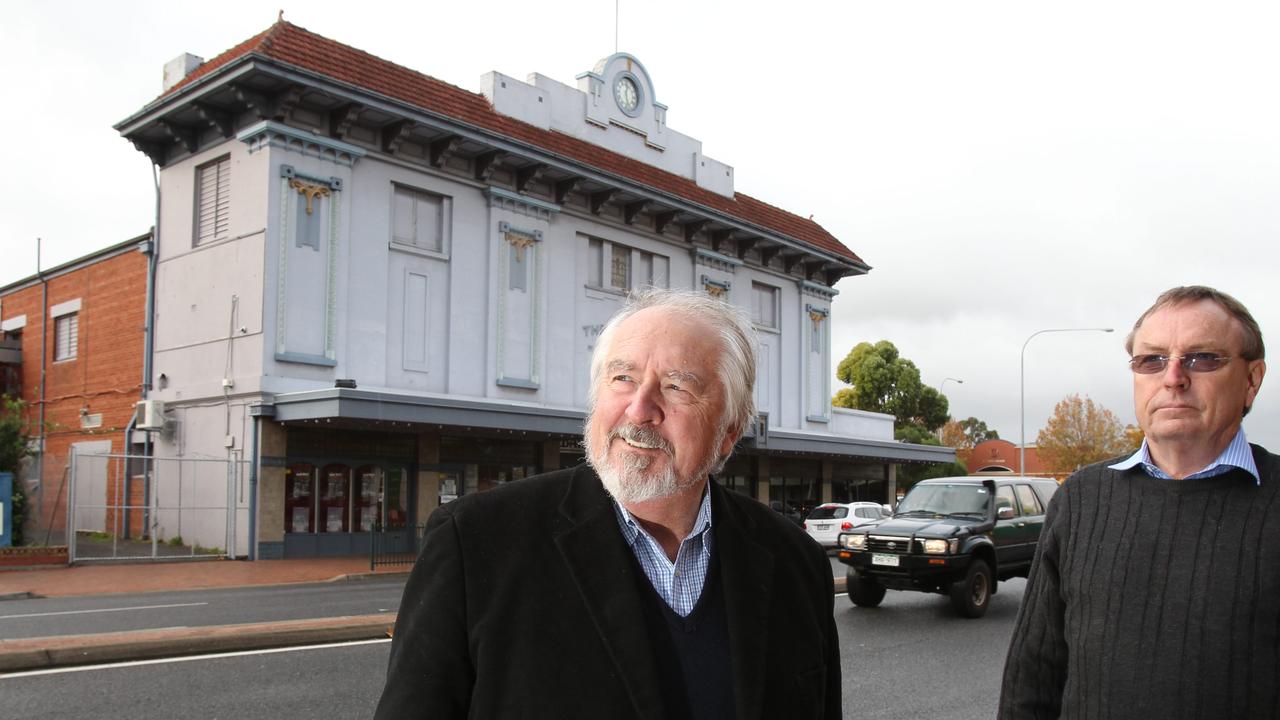 Bob Lott and Robbie Robertson (directors) in front of the Thebarton Theatre.
Live music venues have struggled more than any other during Covid-19 because of lockdowns, caps on crowd numbers and dancing bans.
Fourteen South Australian live music venues and businesses, and 23 professional touring artists and crew will share the $3m.
The Thebarton Theatre, Fat Controller, the Lions Arts Factory and Five Four Entertainment will each receive $300,000.
The maximum $50,000 artists' payment will go to Atlas Genius, George Alice, Jess Day, Stellie, West Thebarton, Luke Million, Electric Fields Music, Wanderers and Timberwolf Music.
Thebarton Theatre director Bob Lott would will help to ensure the venue is ready for when touring returns.
"Thebarton Theatre is nationally and internationally adored and recognised, and is the only
independently-run large music venue in South Australia," he said.
"We are so grateful that the government has recognised the impact these restrictions have had on the Arts Industry, and with this funding we will be able to keep our existing team with its expertise, knowledge of the venue and relationships with the promoters, artists and suppliers employed, and be ready to ramp up the venue when touring returns.