Australia has enjoyed Japanese cuisine since the 1960's, Whether it's fine-dining cuisine or humble takeaway, Japanese cuisine has been a part of the Australian diet.
Related Food: Brisbane's top 10 eggs benedicts revealed
Related Harmonisation: Collins family sells Undara Experience
from the courier mail 1.12.21
Like the gleaming knife in the hands of a master sushi chef, Japanese food has been honed meticulously over many years to best reflect its natural ingredients.
Muddled flavours, heavy sauces and unnecessary additions have all been discarded, leaving a style of cuisine that is as refined as any in the world.
In some ways, Japanese cooking might be less complicated but this only puts greater emphasis on sourcing the highest quality produce and polishing flawless techniques in the kitchen.
Take the simplest form of nigiri sushi, in which a piece of fish is draped over a small mound of rice. Chefs will take many years to learn the art of dissecting the different fish and cutting slices of precisely the right size. More extensive training goes into working with the rice, the way it is seasoned and shaped by hand. Each and every piece is expected to be a mouthful of perfection.
No surprise then that, in Japan, many chefs and their restaurants will concentrate on only one form of cooking, whether it is the searing heat of the teppanyaki plate, the deep flavours of a ramen noodle bowl, the little skewers of chicken yakitori turning over a charcoal grill, or the various forms of sushi.
Soy sauce and miso (a fermented soybean paste) are often used to underpin or add seasoning to many of these preparations. Rice vinegar, mirin, sake and dashi (a broth made from seaweed and dried bonito flakes) are other key components.
Japanese restaurants first appeared in Australia in the mid-1960s but it is only in the last 20 or so years that a mild interest with this style of eating has turned into something of an obsession.
Whether it's enjoyed as fine-dining cuisine, or humble takeaway, Japanese cuisine has won the hearts of Australian diners, especially over the last 20 years.
No self-respecting food hall would be seen without some form of sushi roll outlet, while, at the other end of the spectrum, versions of the incredibly moreish "Katsu sando" (or panko crumbed pork sandwich) have found their way into some of our trendiest diners.
Specialty restaurants are also becoming far more common.
In Brisbane, check out Bird's Nest for an authentic yakitori experience including parts of the chicken you won't find in other places. Yoko Dining has the infectious vibe of a lively izakaya and next-level bites such as aburi scallop with shoyu butter.
Taro's Ramen is recommended for a soul-restoring noodle soup slurp, while Sake at Eagle St
Pier has exceptional sushi (nigiri and rolls), as well as creative plates such as sake lees butter
barramundi with pickles.
Kiyomi: Leading the way on the Coast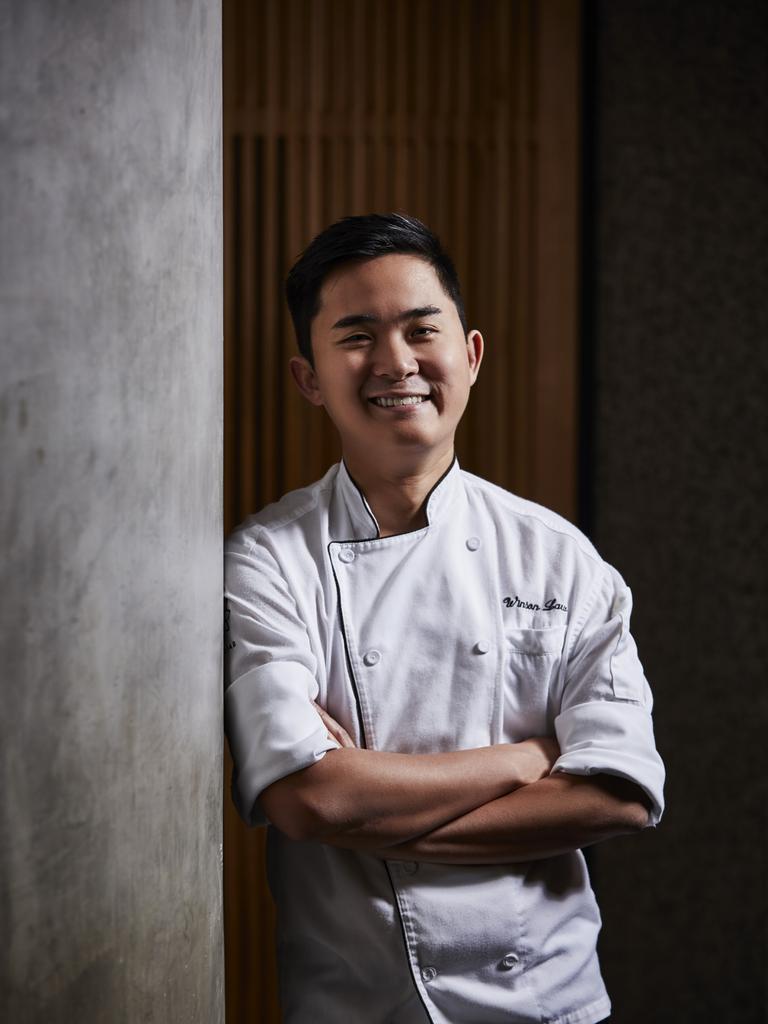 Winston Law, head chef at Kiyomi.
Taste, texture and innovation – the three words to describe the menu at Kiyomi, according to
head chef Winson Law. Within The Star Gold Coast, it is setting the standard in Japanese dining.
"Kiyomi is designed for fine casual dining," Law says. "Our menu is created to showcase the finest produce prepared in a traditional Japanese way with an Australian twist. The style of the food is designed with sharing in mind — we want our guests to experience a relaxed environment while enjoying well-thought-out food that presents simplicity, comfort, elegance and fun."
Law's favourite dish is Hiramasa kingfish with miso ceviche and crispy potato, also the most popular dish on the menu.
"It's a dish that incorporates both traditional and contemporary elements, which encapsulates the type of cuisine that we aim to serve here at Kiyomi, and is really delicious," he says.
"The curing of the kingfish is a traditional way of preparing fish. Our ceviche sauce has hints of sweet, sour and spiciness which is a popular flavour profile of modern Asian food. The crispy potato changes the texture of the dish, especially loved by those who are reluctant to
eat raw seafood. It is a perfect example of how fusion of traditional and contemporary
can elevate a dish. "We are continuously striving to push the boundaries of traditional Japanese cooking techniques and find new ways to bring the ingredients to life to
delight and surprise our guests."