Whale watchers in Tasmania were given a treat as a mother and calf humpback whales swam up the river Derwent, which was swiftly followed by images being uploaded on social media.
The sight is not out of the ordinary for this time of the year as whales migrate north for mating season.
Related Tasmania: Revamp Of Tasting Trail Campaign
Related Attractions: Unconformity Festival To Go Ahead
from NT News 27.09.21
Whales frolicking in the River Derwent have been identified as humpback whales and one researcher says there's a way those who spot them can help scientists better understand the species.
A mother and calf were spotted swimming in the Derwent on Sunday, with flood of images of uploaded to social media.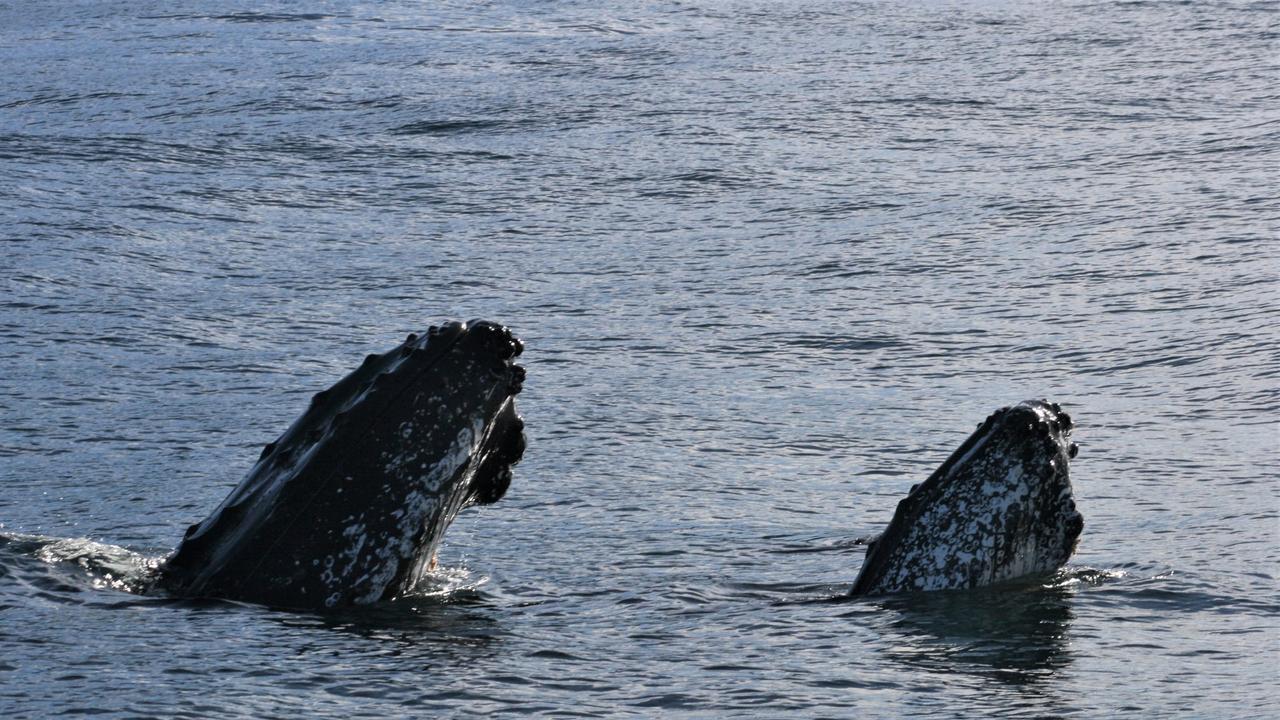 Whales spotted off Tasman Island on Sunday. Pic: Ange Anderson
Whales spotted off Tasman Island on Sunday. Pic: Ange Anderson
IMAS research fellow Maddie Brasier said it wasn't unusual to see the whales at this time of year.
"What a lot of people are seeing at the moment are humpback whales," Dr Brasier said.
"They're a migratory species, we'd expect to see them between October and November but seeing them on the fringes of that window is not unusual either."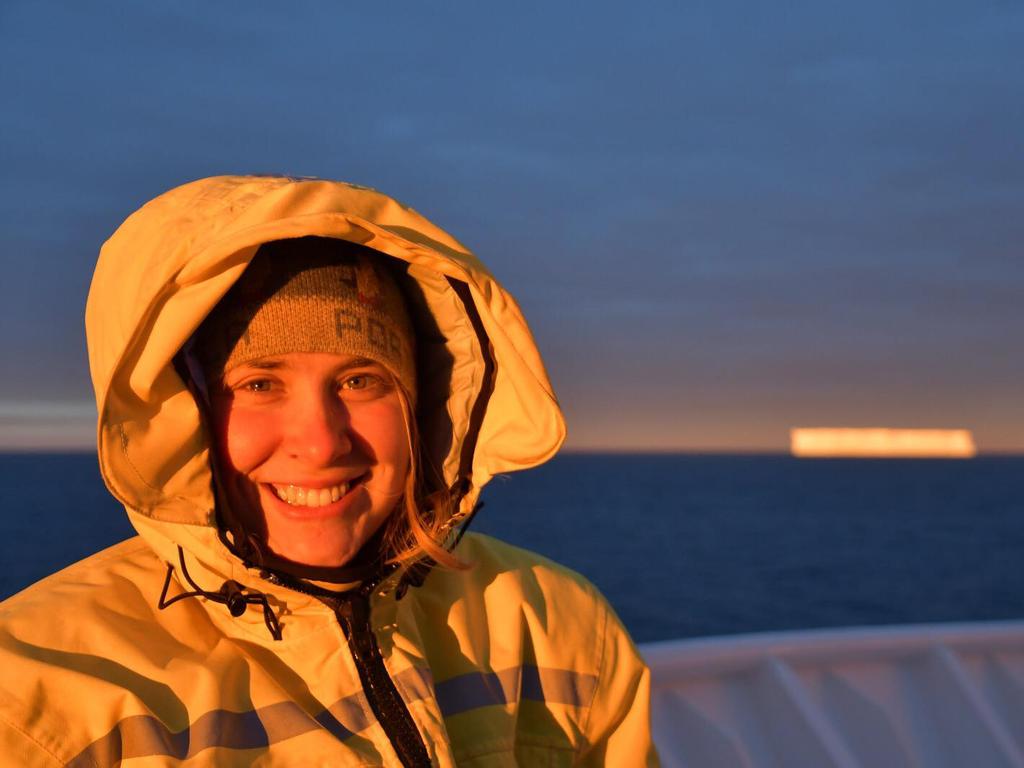 IMAS research fellow Madeleine Brasier. Pic supplied
The researcher said Tasmanians could see more of the species over the coming months as they head south.
"They feed in Antarctica on Antarctic krill, then they head up to the subtropics to reproduce," Dr Brasier said.
"So they basically swim from Antarctica, past Tassie and up to places like Hervey Bay."
"Then the calf will stay with the mum on their first trip south, the mum will show them where to go."
Dr Brasier is head of a project called the Tasmanian Whale Fluke Project and said those who spot humpback whales can assist researchers hoping to better understand them.
"The fluke is the underside of the tail, it's unique to every whale, like our fingerprints," Dr Brasier said.
"All we need to know is where they saw the whale, when they saw the whale and an image, it needs to be a decent image of the fluke, it needs to be straight on and a good resolution image.
"The images are uploaded to a platform called Happy Whale which is a global dataset of humpback whale identification images."
The fluke is unique to each whale, similar to a fingerprint on a human. Pic: Madeleine Brasier
The images can provide an insight into where certain whales have been.
"It's to map their movements, there's so many unknowns about whales," Dr Brasier said.
Those who see whales are also advised to appreciate them from a distance.
"One of the really important things when people see whales is to respect the whale's space," Dr Brasier said.
"There are guidelines for whale watching, you shouldn't approach whales, if you're on a boat on the water you should keep your distance.
"People shouldn't enter the water to swim with whales either."
And if whales are found in trouble, Dr Brasier said the best thing to do is seek assistance.
"A couple of the threats to whales at the moment are getting entangled in the water and colliding with vessels," she said.
"If you see a whale that is entangled, don't try and assist yourself, make sure you contact the Marine Conservation Program."
Tasmanian guidelines advise those in vessels to say 100 metres away from a whale, with vessels under steam advised to keep 300 metres away.
WATCH: Whale watchers delight as mother, calf cruise the Derwent
WHALE watchers are hoping to catch a glimpse of the elusive marine mammals in Hobart, with whales spotted across coastlines in the state's South and in the River Derwent.
Sandy Bay resident Sara Blackman is one whale watcher who spotted some from her home.
"The first sign we saw were the puffs they'd sort of do where you'd see their backs and their tails would go down but we didn't see a full breach," Mrs Blackman said.
"We got the binoculars out and watched them until 11.30.
"It looked like a mother and calf.
"There were no breaches but they did some tail flips and tail slaps, they were almost rolling on their sides and playing, it was incredible to watch."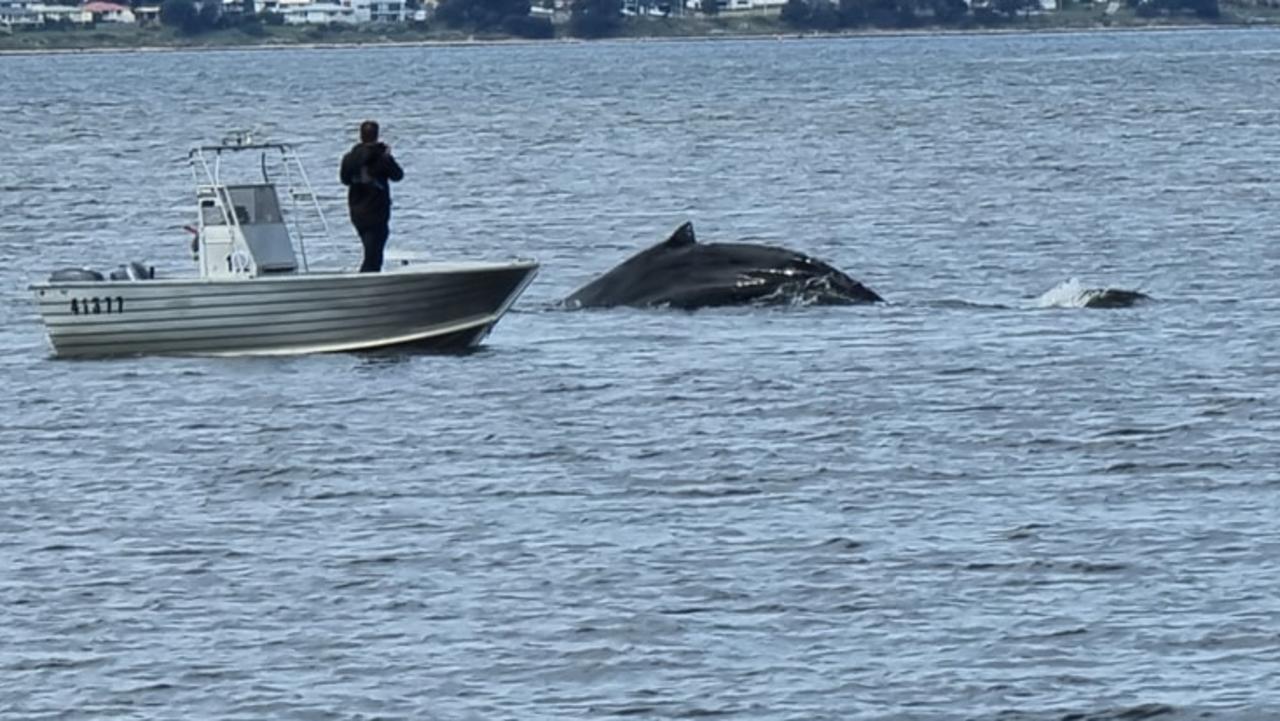 Whales spotted near Lindisfarne Bay. Picture: Stuart Gifford
See more pics on the Whale Spotting Tasmania Facebook page
Mrs Blackman said she watched them for several hours after spotting them about 7am.
"They came right in to the Nutgrove Beach area, they were very close," she said.
"I've never seen them in the Derwent before, certainly on the East Coast but never in the river.
"You hear of them off Blackmans Bay but not the Derwent."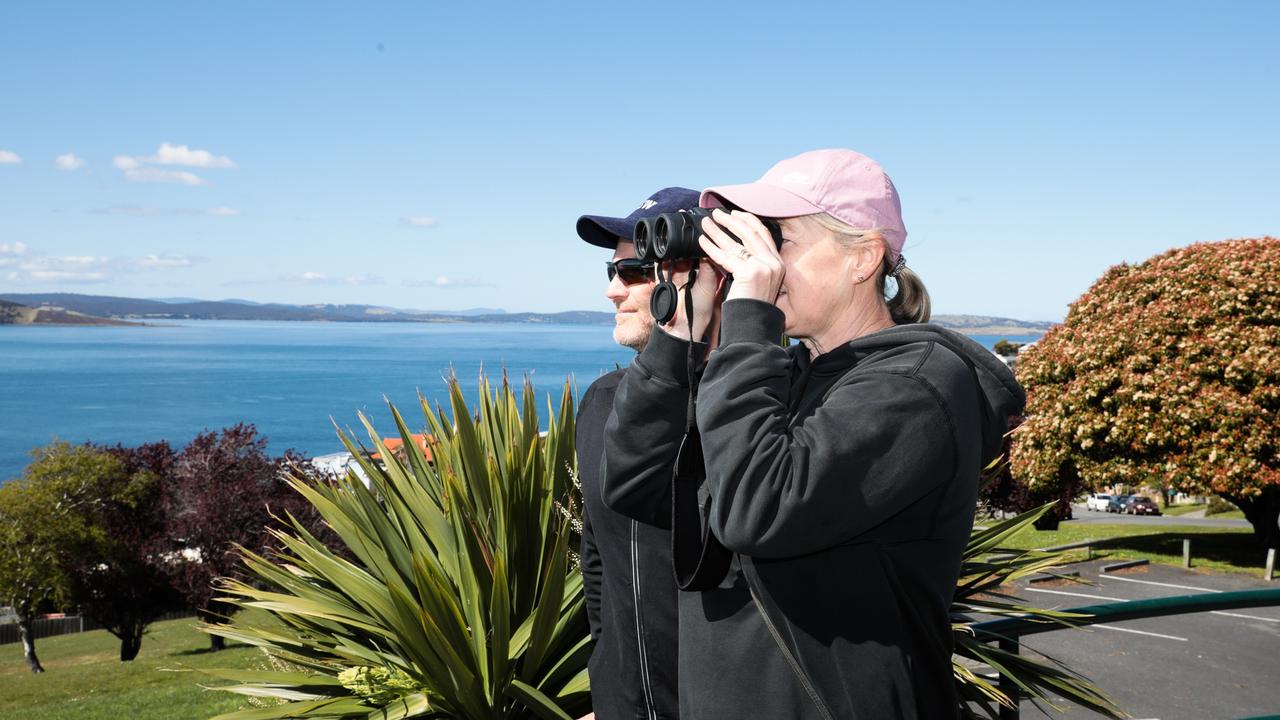 Sara and Konrad Blackman watching the whales in the River Derwent. Picture: Mireille Merlet
Pennicott Wilderness Journeys owner Robert Pennicott said whales typically migrated north in June and July and south from September to November.
"The southern migration is in full swing at the moment," Mr Pennicott said.
"We're seeing a lot of them on our Tasman Island and Wineglass Bay cruises.
"Yesterday I got about eight whales, today I got about 10."
Mr Pennicott said whales put on a spectacular show last year.
"Last year from early October it was probably to mid-November, we were commonly seeing 50-100 whales every day," Mr Pennicott said.
"Last year they appeared to stall here because there was a lot of food, we were getting huge numbers."
He said humpback whales were the most common.
"We're mainly seeing humpback with the occasion southern right, sei whales and orcas," Mr Pennicott said.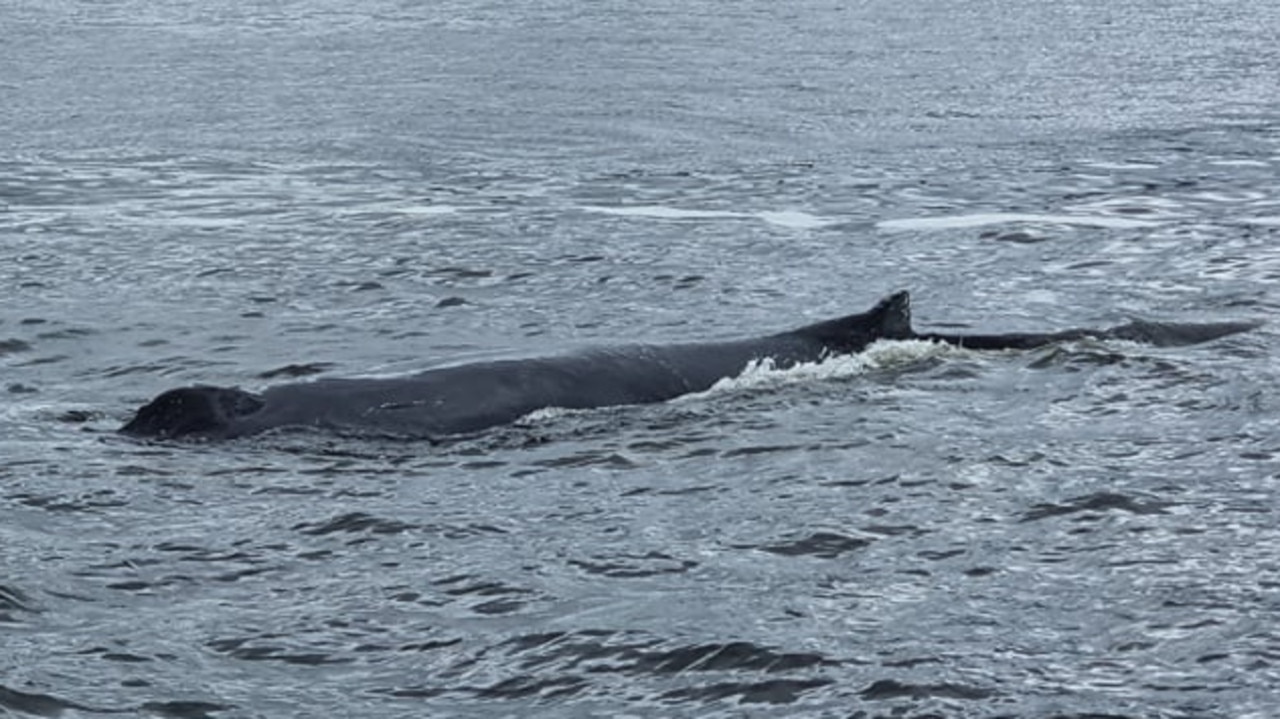 The whale in the River Derwent on Sunday. Picture: Stuart Gifford
Mr Pennicott said it was rarer to see orcas.
"We've been seeing orcas once a fortnight, maybe once every 10 days," he said.
"You have to be extremely lucky to see orcas, it's very special.
"About four weeks ago we had a pod of orcas that killed two whales and ate their tongues and the carcasses washed up.
"That was something unusual."
Tasmanian guidelines recommend vessels should not approach whales any closer than 100m, with vessels under steam recommended to stay 300m away.
More Coverage
Marine and Safety Tasmania also recommends vessels withdraw immediately if whales show any kind of distress.