The Northern Territory Tourism industry has been hit hard like many around the nation, with their key visitor markets of NSW, VIC and International locked out this year due to covid the Territory's government has announced a fourth round of vouchers to assist the struggling industry. From October 4, Territorians can apply for $200 tourism vouchers that they can use at more than 300 businesses.
Related Attractions: Revamp Of Tasting Trail Campaign
Related Northern Territory: State schemes keep tourism on ventilation
From NT News 26.09.21
NORTHERN Territory tourism has taken a $1.7bn hit due to the Covid-19 pandemic but government is hoping a fourth round of tourism vouchers will help the industry boom.
Tourism Top End general manager Glen Hingley said the tourism vouchers were vital for the Territory's struggling industry and family businesses that have had to mortgage their homes to stay afloat.
"We hope that tourism vouchers will be well supported by locals and go towards Territorians who have invested their careers and life savings into our visitor economy," Mr Hingley said.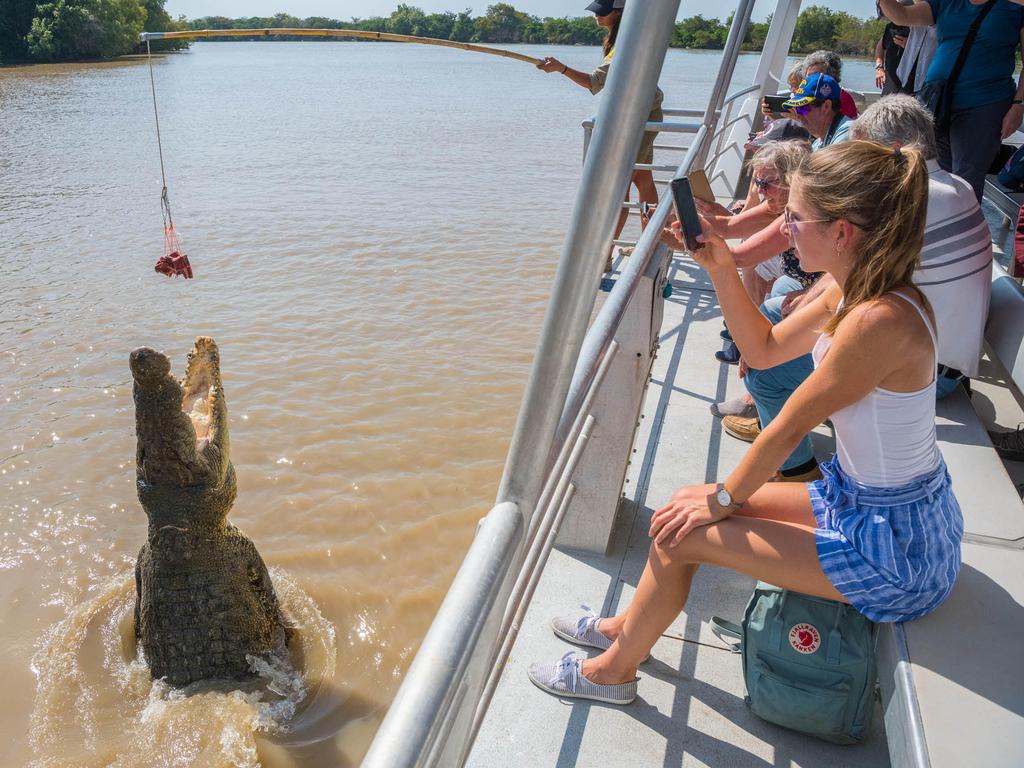 Spot the crocs on a spectacular jumping crocodile cruise … the ever-popular tourism vouchers are back
The NT has struggled to keep afloat one of the largest employment industries in the region through interstate and international lockdowns in the last 20 months.
Mr Hingley said as with 2020, this year's dry season was without our largest markets of New South Wales, Victoria and international visitors costing the industry approximately $7.6m per day.
"Peak season for tourism across the Top End is the dry season … when over 40 per cent of the NT's annual 2 million visitors have usually arrived," he said.
Tourism and Hospitality Minister Natasha Fyles said it was an opportunity for Territorians to see their own backyard.
"We know the devastating impact the coronavirus crisis has had on our tourism industry and that's why we are bringing back this highly popular scheme, to ensure we continue to support operators and local jobs," Ms Fyles said.
From October 4, Territorians will be able to apply for $200 tourism vouchers to use at more than 300 businesses.
The third round of funding was deemed highly successful by the government after it generated more than $9.4m in gross sales and a 45 per cent increase in intrastate tourism.
Figures released show 69,000 Territory Tourism Vouchers had been redeemed so far, with more than 320 tourism individual businesses directly benefiting from the program.
To register for a tourism voucher, go to the website ­territoryvoucher.nt.gov.au from 8pm on October 4.
The scheme is part of the NT government's Covid-19 management plan.