The operator of a beachside restaurant has clashed with the council over a sign which has been escalated to court. The business owners claim they did nothing wrong as their builder placed two, advertising signs on existing bolts into the heritage-listed building.
Related Harmonisation: From contraband to connoisseurs – Tasmania's distilling evolution
Related Government:Businesses want certainty from government on reopening
from Adelaide now 12.10.21
The operator of a beachside restaurant claims they did nothing wrong after a row over two LED advertising signs it attached to a heritage-listed building escalated to court action.
Charles Sturt Council alleges "advertising lightbox signs" and a metal screen were allegedly attached to Secrets by the Sea in Henley Beach, court documents show.
The council alleges restaurant operator Lerob Pty Ltd, and sole director Robert John Leopardi, placed the "unapproved development" to the building at 13/209 Esplanade, in a Planning, Development and Infrastructure Act breach.
The council is seeking the removal of the "unauthorised development" with the building identified on the South Australian State Heritage Register.
In court documents tabled in the Environment, Resources and Development Court, between March and May, 2019, the respondents "caused, suffered or permitted" the signs which displayed the trading name and logo of Secrets by the Sea as well as the logo of Cooper Brewery to the building's facade, and a screen on the veranda.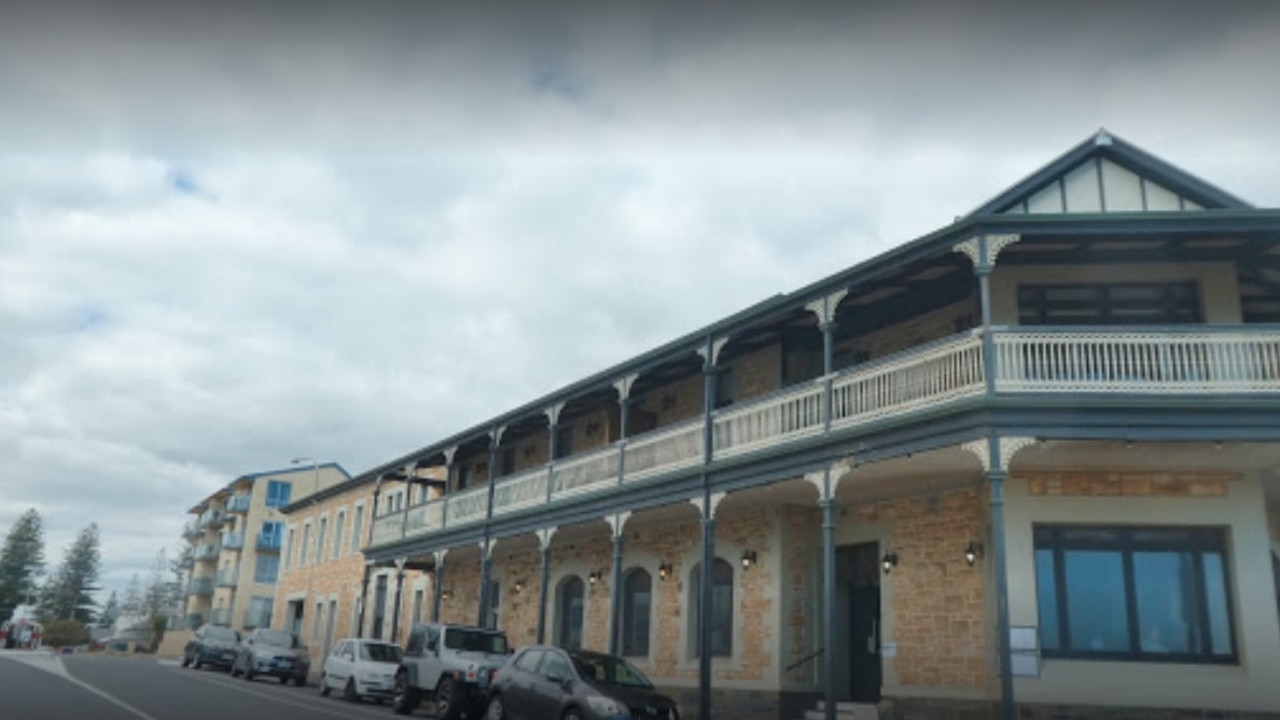 Two advertising signs were attached to the heritage-listed building, the council alleges. Picture: Secrets by the Sea Facebook.
The council is seeking for the material to be removed from the land within 30 days of the order or such other time the court sees fit.
The council is also seeking orders that operator "remedy any damage that may have been caused to the state heritage place as a result of affixing or removing the unapproved development and return the state heritage place to the state that it was in immediately prior" and pay the council's costs.
"The respondents must refrain from causing, suffering or permitting any alterations or additions to the facade to the state heritage place without the requisite development authorisation," documents for the council show.
However, Mr Leopardi told The Messenger he had to resubmit his plans for the signs after a council staffer he had been dealing with left.
Mr Lopardi said he had simply placed two, 600m by 600m advertising signs on existing bolts on the Seaview Road side of the building and on a post on The Esplanade corner, which both contained a small Coopers Brewery insignia.
"I had to redo the whole thing again, but I'm not redoing it again," Mr Leopardi said.
"We haven't done any damage, we haven't changed anything. We've slipped the signs onto existing bolts."
The council declined to provide further comment.
No date has been set for a future hearing.