The continued discussion about when states should re-open has seen Tasmanian Senator Eric Abetz has called for Tasmania to re-open once everyone has had the opportunity to receive a vaccine.
Tasmanian premier Peter Gutwein believes that even with a vaccinated population borders would remain closed to jurisdictions with significant restrictions in place.
From the mercury 10.09.2021
Tasmania must start easing border restrictions once the whole population has had the opportunity to get vaccinated, Liberal Senator Eric Abetz says.
The Hobart-based senator said Covid vaccination targets – such as those contained in the national recovery plan agreed to by first ministers – could be overly restrictive.
The national plan outlines a framework for transitioning Australia to a post-vaccination world. It is based on 70 and 80 per cent vaccination rate targets and lays out different restrictions set to be lifted under the four-phase plan.
Tasmania is expected to reach the 80 per cent double dose target in November. But Premier Peter Gutwein told a budget estimates hearing on Monday that even when that proportion of the eligible population was fully vaccinated, he anticipated that borders would remain closed to jurisdictions with "significant restrictions in place, such as stay at home orders".
Prime Minister Scott Morrison has publicly urged state premiers to open their borders in time for Christmas, while Senator Abetz has questioned what might occur if certain jurisdictions don't reach "prescribed targets".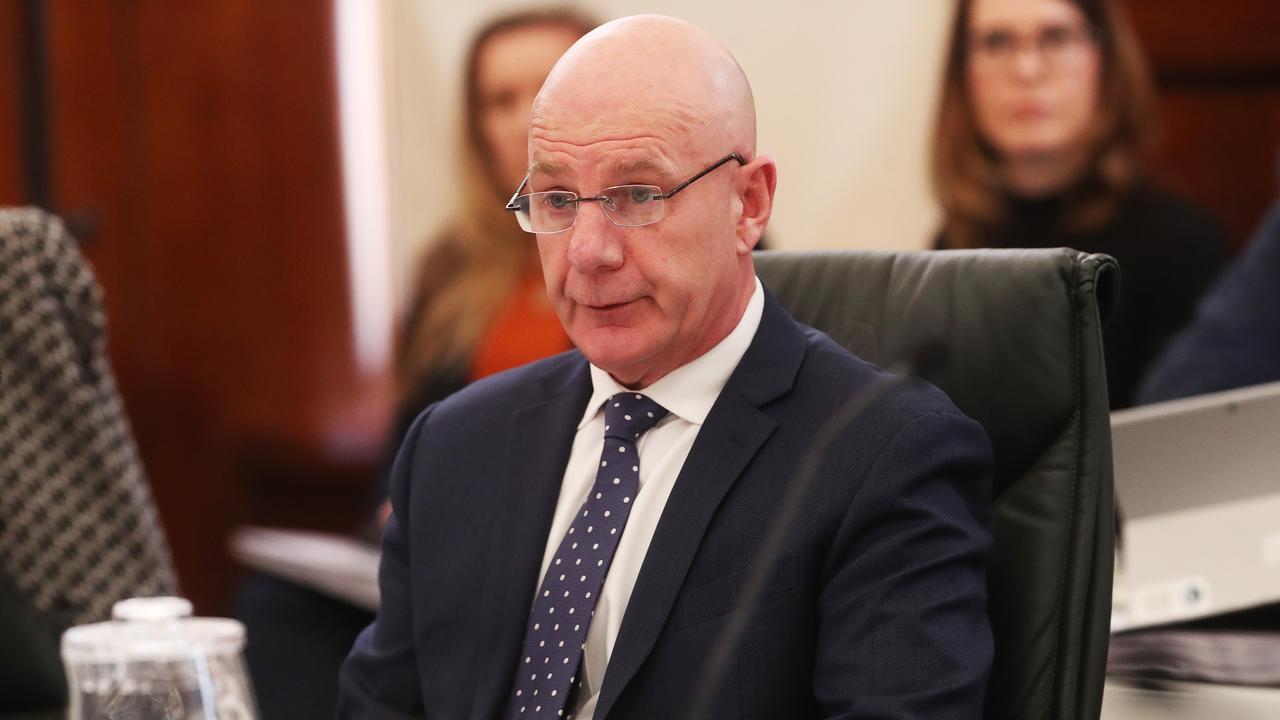 Premier Peter Gutwein. Budget estimates day 1 2021. Picture: Nikki Davis-Jones
"Once everyone has had the opportunity to be fully vaccinated, we must start opening up," the senator said. "It is unethical to force people into a medical procedure against their will."
"We cannot live with closed borders, job losses, shuttered businesses and government spending with borrowed money indefinitely, waiting to reach a particular target when we might never reach it."
Senator Abetz encouraged all Tasmanians to get the jab.
"I'm to receive my second jab soon because there is every likelihood that you will be impacted less if you contract Covid and therefore less chance of requiring hospitalisation – both good outcomes," he said.
Bass Liberal MHR Bridget Archer said Mr Gutwein had "done a terrific job of keeping Tasmanians safe from Covid" and that his view on easing border restrictions was consistent with the national plan.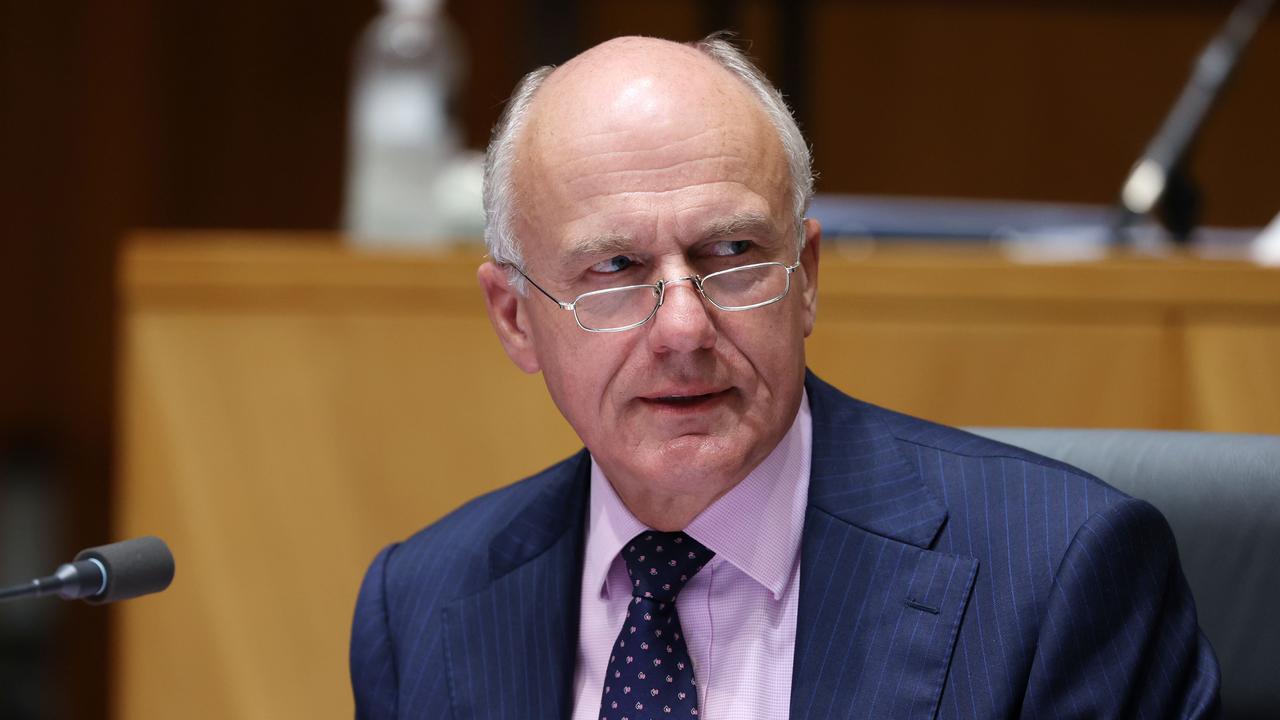 Senator Eric Abetz. Picture: NCA NewsWire / Gary Ramage
"Even when higher vaccination rates are achieved it is entirely reasonable for the state to remain cautious and respond to hot spots," Mrs Archer said.
"As vaccination rates increase I would anticipate that those stay at home orders will become increasingly localised and therefore cross-border travel will be increasingly less restricted."
Tasmanian Liberal Senator Richard Colbeck said every state was in a different position and the federal government understood the caution being shown regarding border restrictions in states where there was little or no Covid.
"The national plan gives states the flexibility to manage their border restrictions when it is safe in their circumstance," he said.
"I am confident any decisions made by Premier Gutwein will be based on the ongoing advice of national cabinet and the AHPPC and serve the best interests of all Tasmanians."
As at September 8, 63.8 per cent of Tasmania's eligible population had received one dose of a Covid vaccine, while 46.4 per cent were fully vaccinated.