Good news for residents of New South Wales and Victoria as Steven Marshall has promised to re-open the South Australia to NSW and Victoria before christmas, this comes with the condition on when the states hit 80% fully vaccinated, currently predicated to occur before christmas.
From the Adelaide now 12.09.2021
Premier Steven Marshall has vowed to open South Australia's borders to New South Wales and Victoria when 80 per cent of the state's population is fully vaccinated – likely well before Christmas.
Firmly committing to the national plan, Mr Marshall told Sky News on Sunday morning when SA had a double-dose vaccination rate of 80 per cent, it would open to Covid-ravaged states and end statewide lockdowns.
Mr Marshall said the state could still lock out some interstate travellers, but that was likely to be based on local government areas or exposure sites.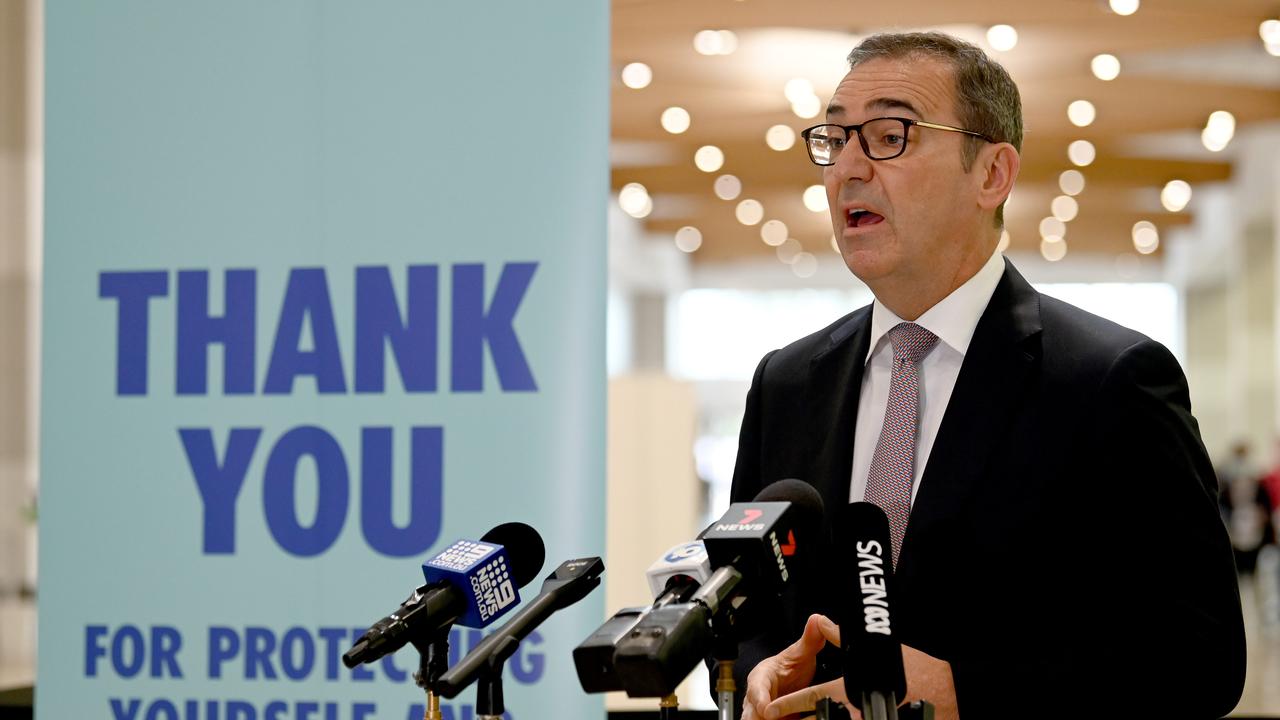 South Australian Premier Steven Marshall said the border to NSW, Victoria and the ACT would open when his state hits 80 per cent double dose vaccination rates. Picture: NCA NewsWire / Naomi Jellicoe
"Once we get to double-dose 80 per cent vaccination across South Australia, we will certainly move away from state lockdowns," he said.
"In terms of state lockouts, I think we will also be moving away from that and moving towards more LGA or exposure site exclusions, rather than whole-of-state."
Mr Marshall's comments come as SA restricts its borders to the Brisbane and Logan City local government areas.
Anyone arriving in SA who has been to those areas must get tested on days one, five and 13 and self-quarantine until they return a negative test.
Travellers must also not enter any "high risk" settings for 14 days after arrival.
Queensland has recorded no new local Covid-19 cases on Sunday, after five new cases were detected on Saturday.
"The pathway out of this (pandemic) is vaccination, and as we get to that double-dose for 80 per cent of the population, we are really, really reducing the transmissibility," Mr Marshall told Sky News.
"But there will still need to be some public health social measures in place, and we will still look to identify those people who are infected, isolate them (and) isolate their close contacts."
Mr Marshall said he expected SA to reach the 80 per cent double-dose target "well before Christmas".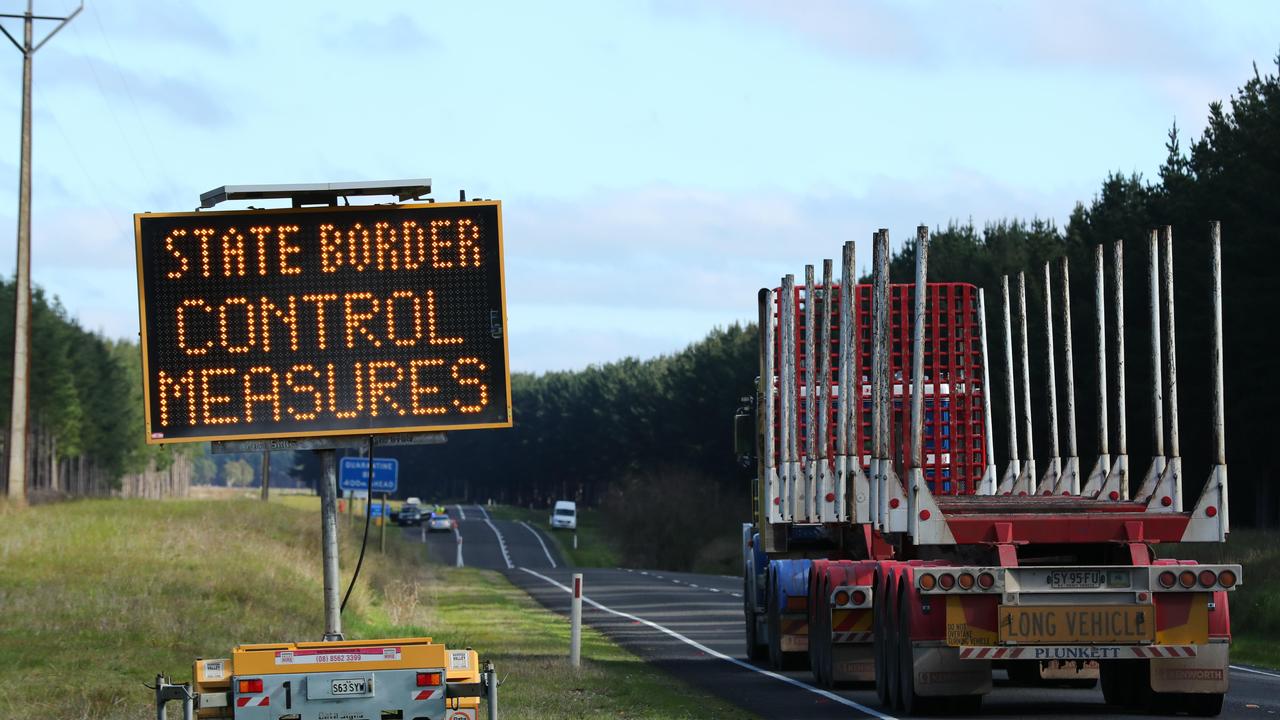 South Australians should be reunited with their interstate loved ones by Christmas. Picture: Tait Schmaal.
"I'm not seeing much hesitancy, there was a couple of months ago, but I think people can look across the border, they can see what's happening in other jurisdictions, they don't want lockouts, they don't want hospitalisations," he said.
"I'm seeing a lot of that hesitancy that was around before completely and utterly dissipating."
From Monday, Pfizer jabs will be available for all South Australians aged 12 and over, which Mr Marshall expects to bring forward the projected date for reaching 80 per cent.
The Premier also said health authorities would take "corrective action" to address any local government areas with low vaccination rates.
Mr Marshall's commitment is markedly different from the Premiers of Western Australia, Queensland and Tasmania, who refuse to be drawn on what will trigger them to reopen their borders.
Mr Marshall said the entire country would need to learn to live with Covid-19.
"We're going to have to live with it (the virus); it is going to be a tough period the next three to four months, what I'm hopeful of though is we can increase that vaccination rate, we can stick to the science, the evidence."
In contrast, WA Premier Mark McGowan said last week that his state would remain closed to NSW residents for Christmas, even if they are fully vaccinated.
"Even though you might be vaccinated, you can still transmit the virus," Mr McGowan said.
"So we're just going to have a very strong approach to these things.
"We'll make a decision when it's safe to do so."