Hugos on Manly wharf is one of Sydney's popular eateries, rumours are now making their way that the restaurant is close to being sold. The effects of covid have been tough on the restaurant, with the restaurant closed for five months last year and four months this year.
Related Food: Maz Salt closes 4 bars as Covid takes its toll
Related Business Resources: Vaccination rules for FNQ businesses
from the daily telegraph 24.10.21
Rumours are rife that the owners of one of Manly's most iconic restaurants is on the verge of being sold.
It apparently follows an offer from a wealthy buyer.
Hugos on Manly Wharf has been a favourite haunt of locals – as well as celebrities and royals including Zara Tindall – since it opened in 2008.
Co-owner Dave Evans is the face of the award-winning pizza restaurant and also has other venues in Melbourne.
A well-placed source, who did not want to be named, confirmed it wasn't "officially on the market" but Mr Evans had been approached by some wealthy people who would like to buy.
He said that despite rumours that the business had been sold, that is not the case yet.
"Any business is for sale at the right price," he said.
It is understood Mr Evans is currently living in Byron Bay and may have fallen in love with the area, a possible reason why he would be happy to sell.
Mr Evans didn't confirm one way or the other.
He told the Manly Daily he had "also heard the rumours that Hugos is for sale and even some saying it's been sold".
"It is well known that all businesses are for sale at the right price," he said.
"Since first opening Hugos in 2008 we have had several offers from potential buyers.
"One day down the track when we are offered what we believe Hugos is worth we would consider selling as I love the idea of early retirement.
"Although I am also very happy to say that we are excited to be reopening Hugos on 28th October with all our great Hugos team and we are all looking forward to a great summer at Manly Wharf."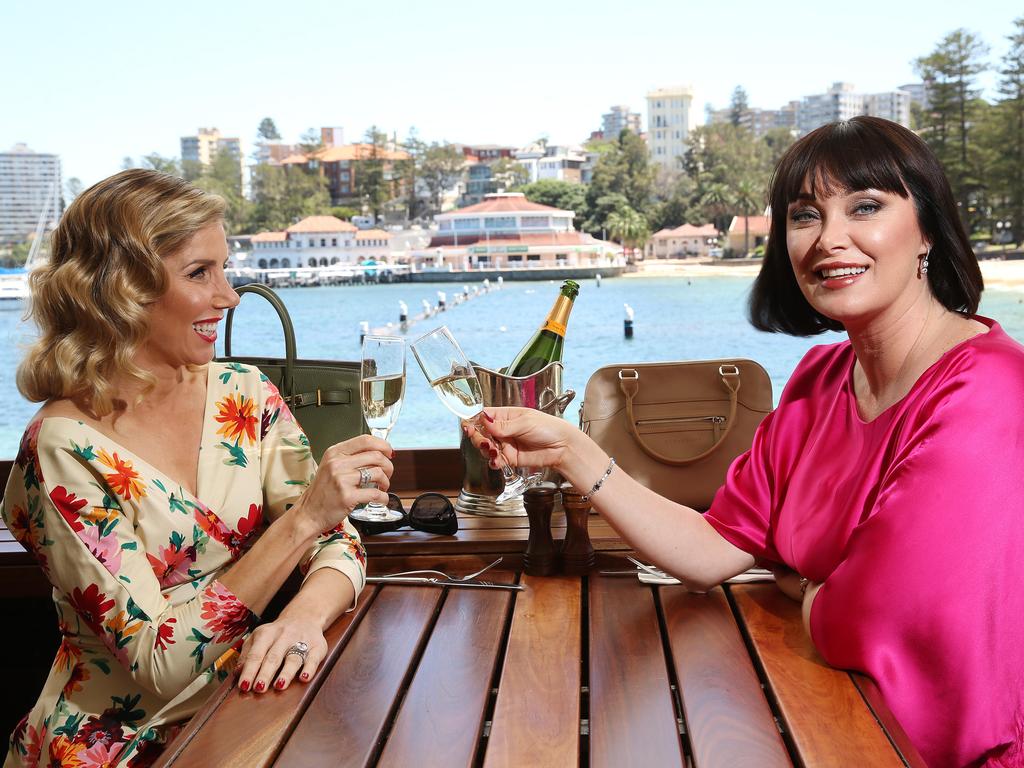 The glam set: Real Housewives stars Lisa Oldfield and Athena X Levendi at lunch at Hugo's in Manly.
A hospitality agent Andrew Joliffe, from HTL Property, said he had "no comment or information to provide with regard to any rumours you might or might not have heard about Hugos Manly other to confirm that it is undoubtedly and in my professional experience, one of the world's most unique and sought after hospitality experiences".
He added it is "an experiential icon of not only Manly's, but also Australia's food and beverage folklore".
Hugos Manly has long been the venue of choice for the glamorous set who come for the great food and cocktails, customer service and incredible views across Manly and Sydney Harbour.
However, like all hospitality, the last 18 months have been tough.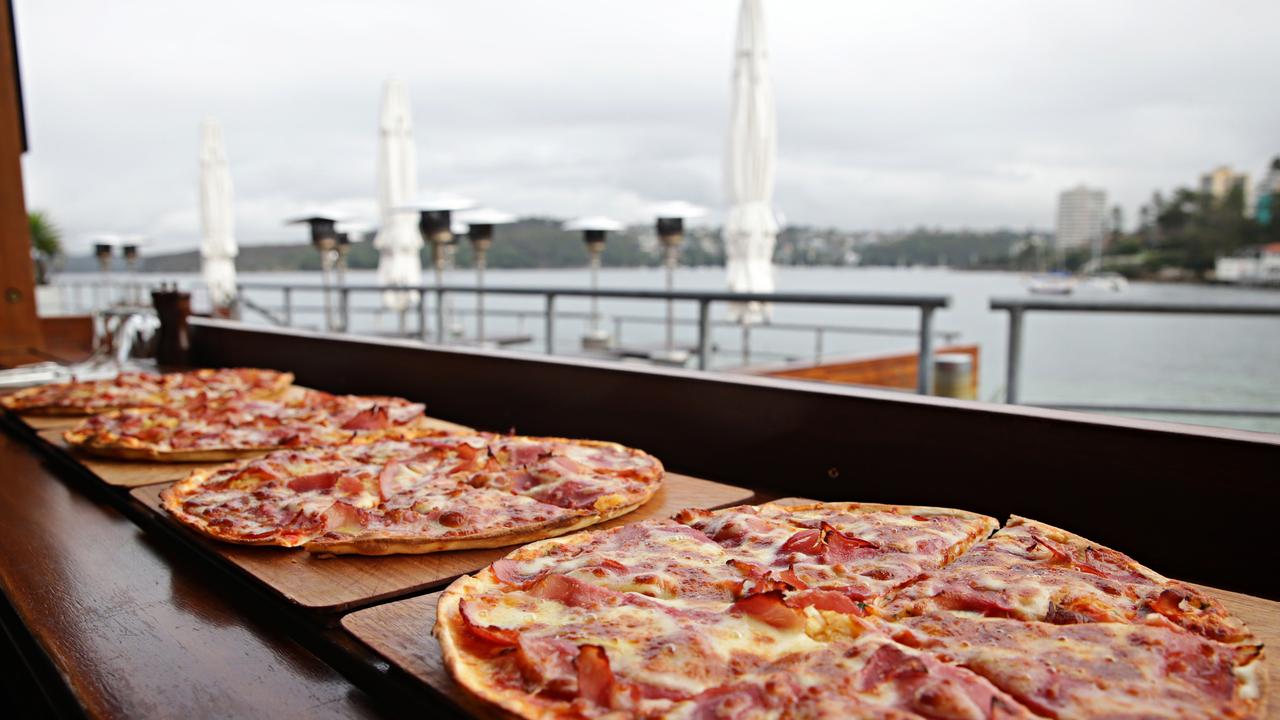 Pizza with a view. Adam Yip/ Manly Daily
Last year it was shut for five months due to a combination of the first Covid lockdown and restrictions and work associated with a $1.2 million renovation of the kitchen.
It then lost two weeks of trade over the lucrative Christmas period.
It would have been closed for a further four months due to the most recent lockdown by the time it reopens on October 28.
Last month the restaurant was given permission to extend its al fresco dining deck to allow up to 80 people to eat over the water.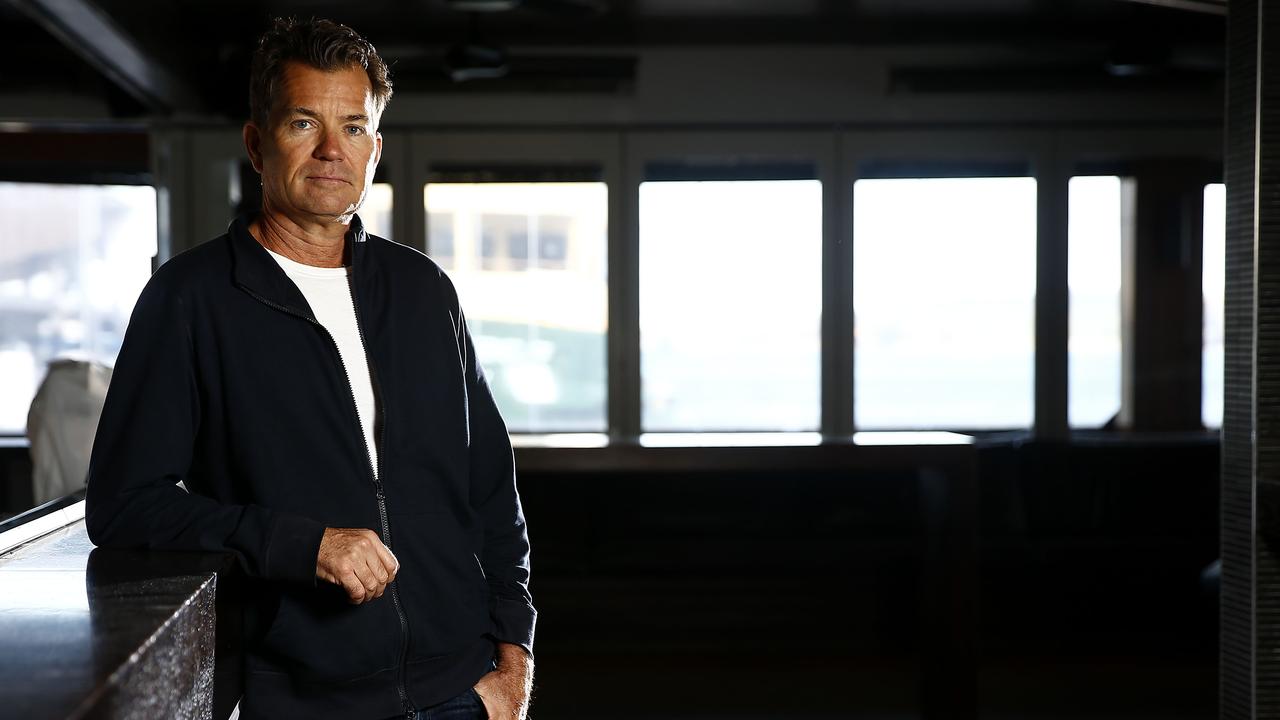 Dave Evans pictured at his restaurant during the 2020 lockdown. Picture: John Appleyard
Mr Evans said he was "super happy" the deck expansion had been granted, but did not expect to be able to start building it for at least another year due to the financial hit on the business caused by Covid lockdowns.
Mr Evans said the restaurant wanted to increase the number of outdoor diners from 50 to 80 to cope with the pre-pandemic requests from diners wanting a table on the deck.
He also wanted to expand the seating on the deck because the NSW Government and the council were encouraging the greater use of outdoor space due to Covid.
"And I can't go and build this now for about a year at least," he told the Manly Daily last month.
"All our reserves of capital have been chewed up because we've been closed for five months in the first lockdown and now 10 weeks in this one."