With the announcement that international travel will reopen to states once they meet their vaccine target of 80%, Qantas has seen the high demand for international travel as it sold out of some of its flights.
Qantas CEO Allan Joyce has supported the move saying "we welcome the federal government's decision and the work by the NSW government to facilitate the home quarantine approach".
However, there is no plan for the $5bn cruising industry which is seeing Australia become the only major cruise market with no clear plan for cruising's revival.
Related National Headlines: Major airline forces unpaid leave for Unvaxxed
Related Tourism Routes: $50 flights from Hobart to Adelaide
from Courier mail 01.10.21
Demand for international travel is so high that Qantas has already sold out of some of its December flights, with the airline also preparing to restart its end of year services from next month.
The federal government's decision to open up international travel earlier than expected was met with delight from travel agents, hoteliers and airlines, which will restart international flights on November 14 with three weekly return services between Sydney and London and Sydney and Los Angeles.
Australia's international border ban will end in November as states move into the 80 per cent vaccination rate, with a seven-day home quarantine requirement on return likely. Flights to the UK, the US, Japan, Singapore, Canada, and Fiji have been flagged as among the first countries available.
On the business travel front Corporate Travel Management boss Jamie Pherous said demand for international flights was unprecedented following the government's decision.
"This is great news for Australians that have been prohibited from travel for over 18 months – we are ready for it," Mr Pherous said.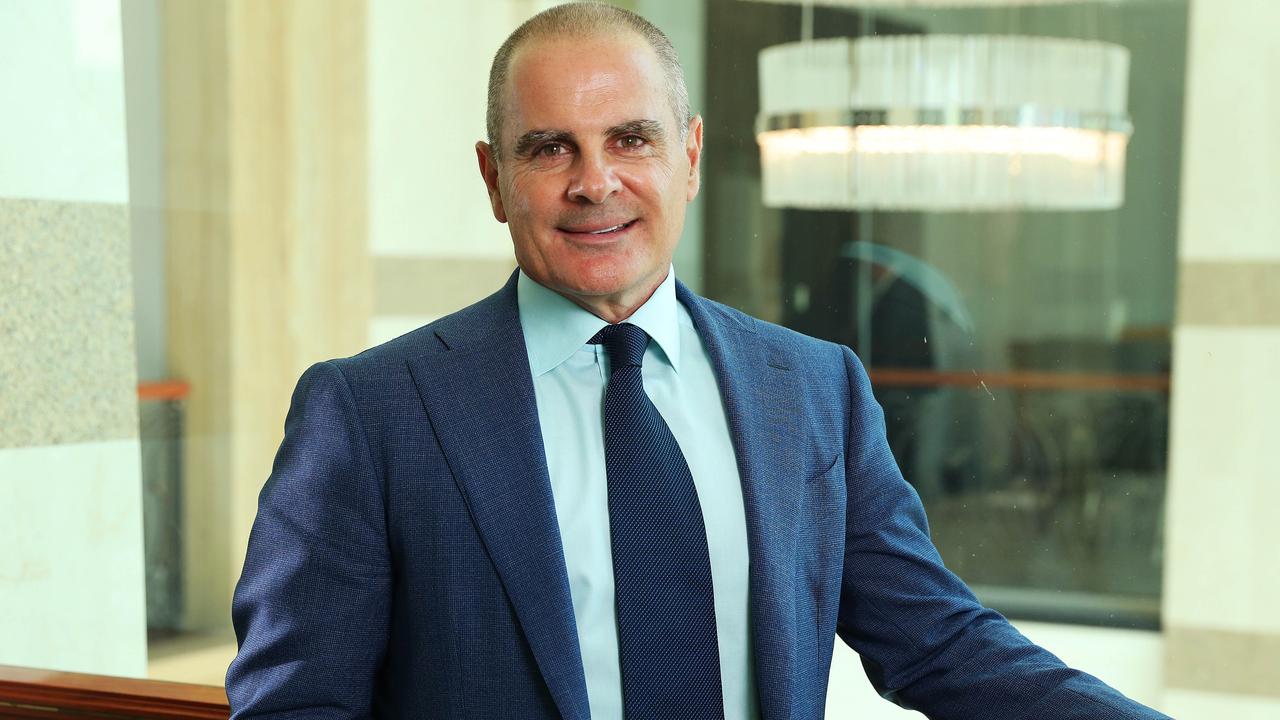 Corporate Travel Management CEO Jamie Pherous. Photographer: Liam Kidston.
"Our inquiries are off the rails, as they are across the Atlantic, there is a lot of pent up demand from business people."
Mr Pherous said Australian demand for international travel centred on the finance hubs of New York, Los Angeles and London – with particular demand for the UK.
"We are also buoyed by insurance – insurance is covering people who may catch Covid and have to quarantine offshore, which is another groundbreaking gain to facilitate frictionless international travel.
"There will be more demand for travel agents, it's not that easy to travel, you have to consider vaccinations – what countries have different requirements, we think expert advice will be in great demand, it's not that easy.
"We are seeing all that already, people will need a lot of hand-holding. There is no doubt there will be more demand for travel agents because international travel has become more complex."
Qantas CEO Alan Joyce said demand was particularly high in December for its London and Los Angeles services, so the airline was confident there would be a lot of interest in its earlier November services.
He said the earlier reopening of international borders meant he could get more of his airline staff back to work sooner.
Qantas CEO Alan Joyce. Picture: Brent Winstone
"We welcome the federal government's decision and the work by the NSW government to facilitate the home quarantine approach that makes this feasible. We look forward to other states and territories getting on board.
"Beyond the initial rush, the ongoing demand for international flights will hinge largely on what the quarantine requirements are. The shift to seven day home quarantine for fully vaccinated Australians with a negative test is a great step towards reducing this closer to what is becoming standard in many countries overseas, which is a test and release program," Mr Joyce said.
Helloworld chief executive Andrew Burnes said there would be many people and many sectors greatly relieved by the government's decision.
''It is going to be a very measured start-up for all of Australia, we don't have any of the details yet but one could reasonably assume … it might be one or two flights a day to a couple of destinations and people are required when they return to be tested before they board, as well as post-arrival and to undergo some sort of reduced, limited home quarantine.
"I think once it starts up again it will continue to be refined and volumes will flow and increase."
Mr Burnes said Helloworld's total transaction volumes for the 2021 financial year were more than $1bn, which is less than previously.
"But it's still a lot, so all of our core divisions are still running and all of the infrastructure is there.
"We have made significant advances in our technologies over the past 18 months as business ramps up we will ramp up the number of people required to manage the demand."
Mr Burnes acknowledged there were some agency closures during the pandemic, adding that no one had come through unscathed.
"There will be some shortages of people in some areas, initially, but I do believe many people will come back to the industry."
But the $5bn cruising industry said there was still no plan for resumption.
"Australia is now one of the only major cruise markets in the world with no clear plan for cruising's revival," said the head of Cruise Lines International Joel Katz.
"We now face the ridiculous possibility that we will be able to travel overseas to take a cruise but won't be able to sail in our own waters."
Mr Katz, who represents the big American lines including Norwegian, Carnival and Royal Caribbean, said more than 18,000 Australian jobs including travel agents, tour operators, transport workers, food and produce suppliers, farmers, entertainers, port workers and technical support providers deserved clarity about when the sector would return.
"We are warning that Australia's $5bn a year cruise economy will be lost to other countries if international borders reopen without a clear plan for a careful resumption of cruising in local waters".
Mr Katz called for detailed discussions with Australian governments to "break the cycle of inaction and agree upon a detailed framework for cruising's resumption".