Figures in the tourism industry were interviewed to discuss their thoughts on the pandemic in recent times.
They talk about the effects covid has had on their business, government support and the future of the industry post covid.
Figures include: 
James Thornton CEO of Intrepid Travel
Steve McCann Crown Resorts CEO
Dean Ormston APRA AMCOS chief executive
Related Business Resources: Open! businesses in Sydney thrilled as restrictions ease
Related Momentum: Welcome Back! Venues gear up for return
from Adelaide now 06.10.21
Intrepid Travel chief executive James Thornton on how the current and future global crises will affect the travel industry.
How is the travel industry faring across the world, with some countries
better off than others at the moment?
It's a very mixed bag globally, and in most places the industry continues to be in survival mode with borders shut and travel restrictions in place. In the northern hemisphere, we experienced a strong US domestic season, outperforming 2019, while in Europe and parts of the Middle East we have also seen vaccinated travellers return. We expect 2022 to be the year when the world starts to move again.
What has been the main impact of Covid on the travel sector?
It has been devastating. Tourists literally disappeared overnight, and so many livelihoods were directly impacted. But our sector is resilient, and it will bounce back – and when it does, it's crucial that we partner with, and give back to, communities. The industry must come back in a more sustainable, equitable and inclusive manner to ensure it benefits the people and places we visit.
The borders are slowly ­reopening. So, how is ­Intrepid opening up to the world again?
Signs that Australia's inter­national borders may soon reopen certainly give us a lot of hope, but removing hotel quarantine for fully vaccinated people will be the key to truly restarting travel again.
We expect to run more than 200 trips in October. It's a long way from the 3000-plus a month we did pre-pandemic, but it's a start. We've also introduced a mandatory vaccination policy for all travellers and tour leaders, to ensure we restart responsibly and safely.
I'm proud to say 90 per cent of our leaders globally have ­received their first dose, and 73 per cent are fully vaccinated.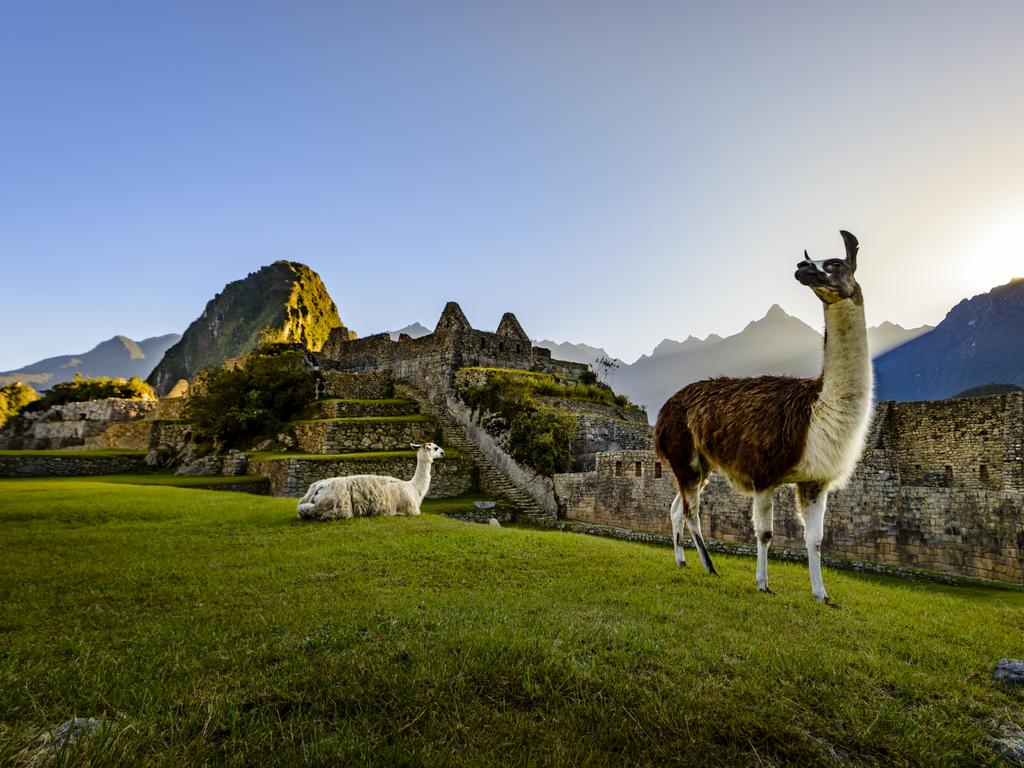 Llamas resting on a terrace during the first light on the ruins of the Incan city of Machu Picchu, Peru. Picture: Supplied
What difference to international travel can people expect?
The requirement to be fully vaccinated will increasingly be a part of travel. All customers must be vaccinated to join our tours. Tourists will increasingly need to be vaccinated in order to stay in hotels or visit restaurants, as we are ­seeing in countries such as France and Italy.
How is the travel industry encouraging people to get vaccinated, and what ­incentives have you heard about?
I support anything that helps get everyone vaccinated as soon as possible. At Intrepid, we are focusing our efforts on advocacy, education and fundraising to ensure more people are able to access vaccines. For instance, our team in Peru successfully lobbied for a vaccination hub in the Sacred Valley, so porters and other tourism workers can access vaccines more easily.
How can the public give back to the industry, so we can enjoy travel again as quickly and as safely as possible?
The biggest thing you can do is to get vaccinated as soon as you can. But as a global business, we're also really concerned about vaccine inequity around the world.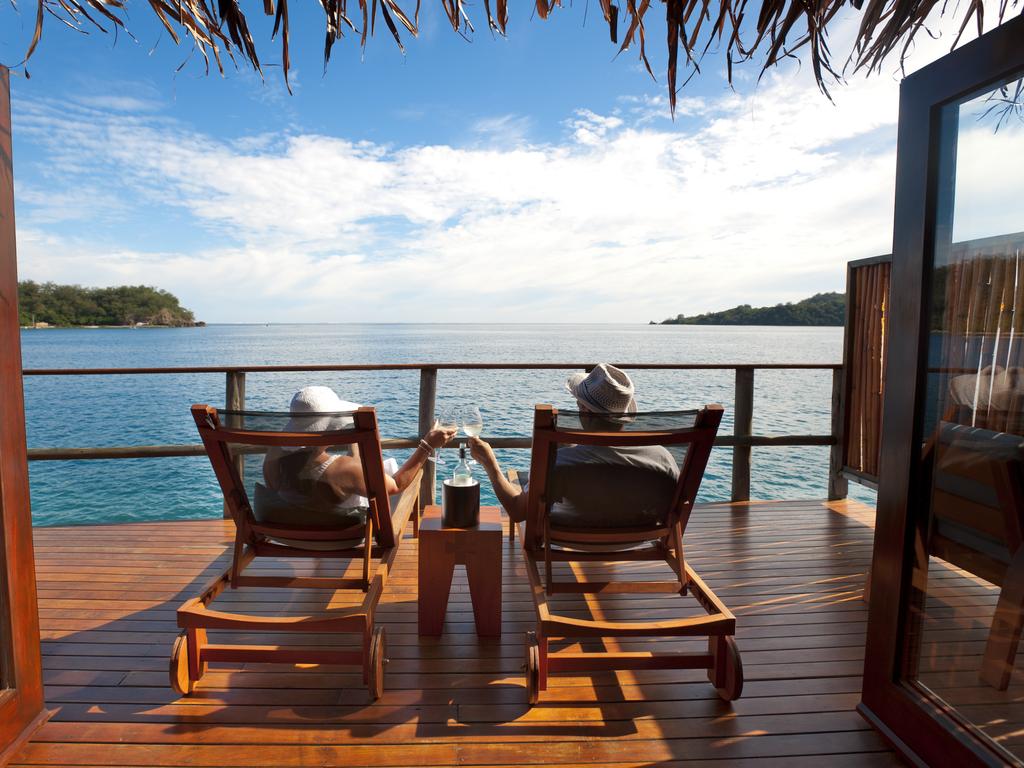 The requirement to be fully vaccinated will increasingly be a part of travel.
Fewer than 2 per cent of vaccines have been delivered to low-income countries. The pandemic won't be over, and travel won't be able to restart in a meaningful way, until more people everywhere can access vaccines.
Through our not-for-profit The Intrepid Foundation, we are raising funds for UNICEF to power the largest vaccination procurement and supply operation in history as part of the COVAX facility. If you can, please pay it forward.
Is there anything you would like to add?
I'd like to acknowledge everyone who is working on the global vaccine rollout, including all the healthcare workers here, and all around the world. A particular shout-out to the people and organisations like UNICEF who are delivering vaccines in remote regions or countries. They're saving lives and helping to restart economies and livelihoods.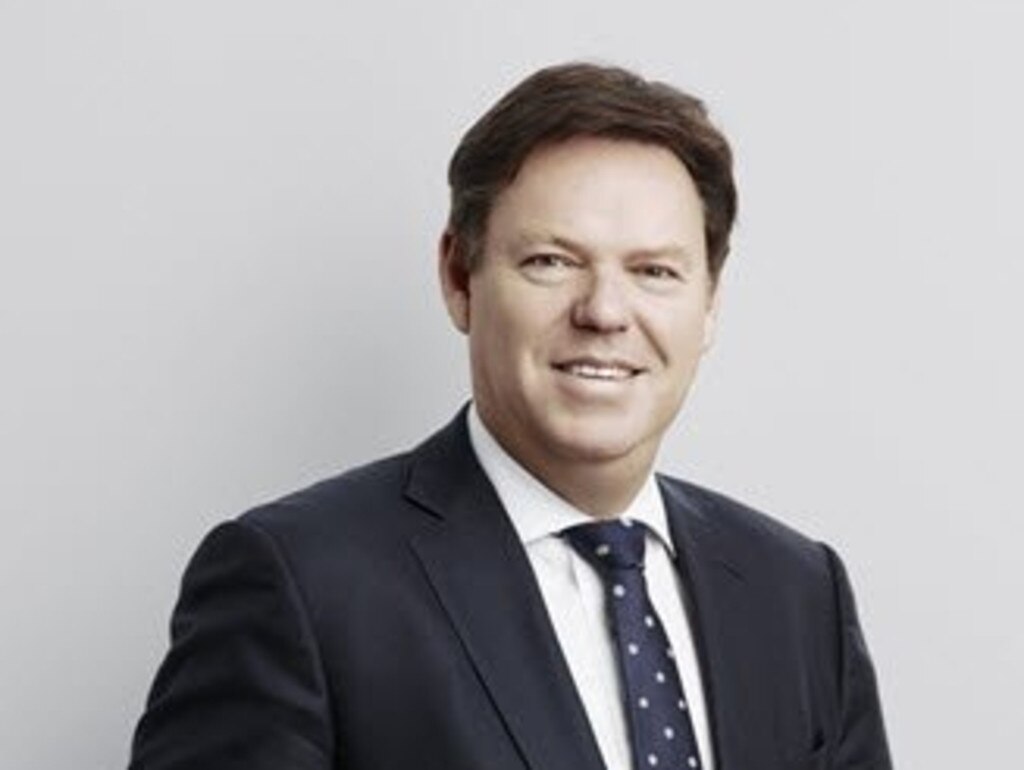 Crown Resorts CEO Steve McCann.
Steve McCann, chief executive, Crown Resorts
What have been the main impacts of Covid on your business?
Covid-19 has been devastating for the hospitality industry, and that has been felt deeply by our people at Crown Resorts. Hospitality, restaurants and bars are often the first to be shut in any lockdown, and the last to reopen – and that affects our employees and their families in a very real sense. But it has also built our collective sense of community at Crown. We moved quickly to provide our employees with financial support and discretionary payments where we were able. We also established a job network resourced by our HR and recruitment specialists to help find temporary work options for Crown employees who had been stood down.
How is the hospitality industry faring for the future?
As an industry, we only have a future if we can reduce the risk of Covid-19 and provide as safe an environment as we possibly can for both our guests and employees. Vaccination is our key to being able to do that. For our industry to return to normal, we need to see borders open up both domestically and internationally.
Japanese Executive Chef Ryuichi Yoshii with Naoise Champion at Nobu Restaurant Crown Sydney. Picture: Ryan Osland
What are the main concerns you have heard about from industry insiders over the past year?
The necessary closure of both domestic and international borders has been incredibly challenging for everyone in the tourism industry. We are lucky that due to our scale, we will still be able to operate on the other side of this. Many smaller operators aren't able to do that, which has an ­adverse effect on our overall tourism offering.
Is there a particular area of the sector that has really suffered?
We need to acknowledge that smaller tourism and hospitality operators have been hit the hardest. It's been a very challenging time for not only business owners and operators, but also each and every one of the people who work in hospitality and have faced ongoing uncertainty about their employment and stability.
We were already grappling with a skills shortage in hospitality before Covid-19, and now we are also grappling with talented professionals who have left the industry.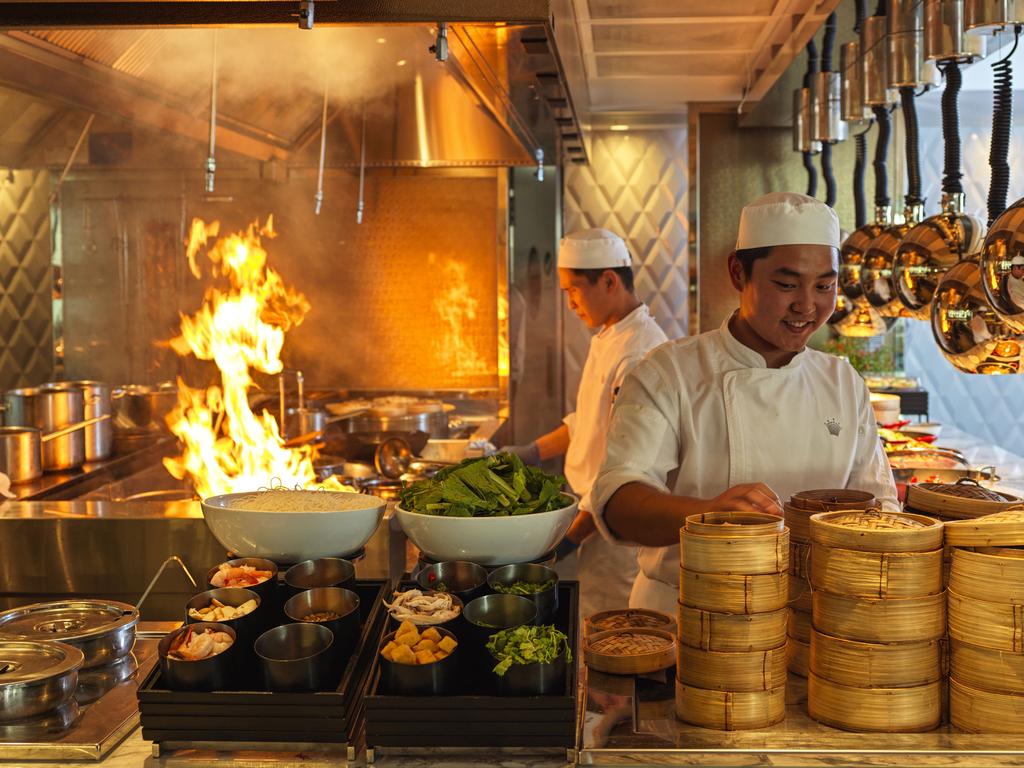 Buffet at Epicurean restaurant, Crown Sydney at Barangaroo. Picture: Supplied
Has there been enough government support?
We are incredibly thankful for the government's response to Covid-19, both in terms of their health response as well as their support for our industry. Our people are our main priority at Crown, and knowing that the government is providing support to them during lockdowns is something that we appreciate.
Do you think that governments, both federal and state, have the right policies in place to future-proof the industry in what are still uncertain times?
A crisis like a global pandemic has demonstrated to us the paramount importance of governments and industry working together, which we have. The NSW and Victorian governments have made it clear that hospitality workers will need to be vaccinated to return to work as part of the road map out of lockdown, which is a position that we support. What is also clear is that the environment we are in will continue to evolve, including the level of vaccinations, the spread of the virus and its various mutations, and the economic and social issues we need to address. We need to maintain the flexibility and nimbleness to continue to reassess what policies and communication will serve us best as a community and an industry.
How can people best support the sector in the days, months and years ahead?
The best way for the community to support the hospitality and tourism sector is to get vaccinated and enjoy themselves, with that little bit of additional care and responsibility.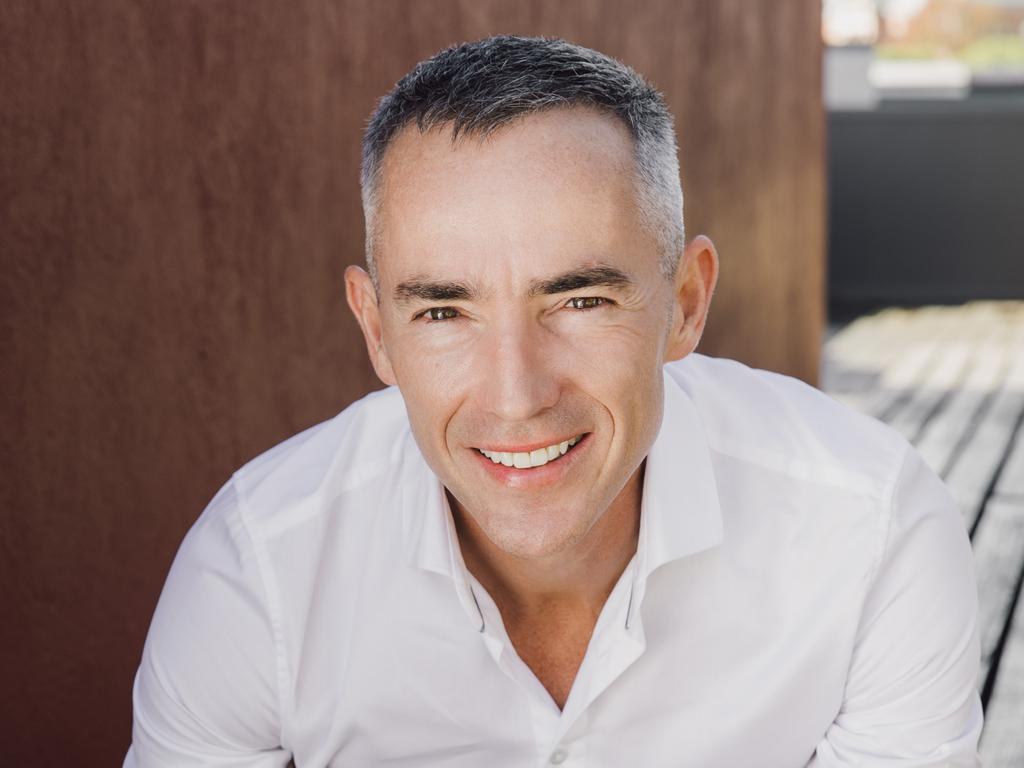 APRA AMCOS CEO Dean Ormston. Picture: Supplied
Dean Ormston, APRA AMCOS chief executive
How's the music industry faring across the country, with obviously some states better off than ­others at the moment?
We have always said the music industry would be one of the first industries to shut down and one of the last to ­re-emerge from this pandemic. Eighteen months on from when the first health orders closed down our industry and the latest APRA AMCOS (Australasian Performing Right Association and Australasian Mechanical Copyright Owners Society) data shows national live music activity is at just 9 per cent of pre-Covid times. In addition to the cancelled live music events and festivals, the majority of the four thousand plus pubs, clubs, bars and restaurants that present live music across Australia are either closed or are at reduced capacity.
What has been the main impact of Covid on the live music sector?
A survey through the I Lost My Gig website found that 28,000 gigs were cancelled ­nationwide in just the four weeks from July 1, resulting in nearly $84m in lost income. Worth $16bn a year to the Australian economy, we are an intricate web of musicians, songwriters, screen composers, crews, managers, promoters, production houses, ticketing companies, agents, background music suppliers and those who work in venues and the entire infrastructure needed to publish, record, promote and present Australian music.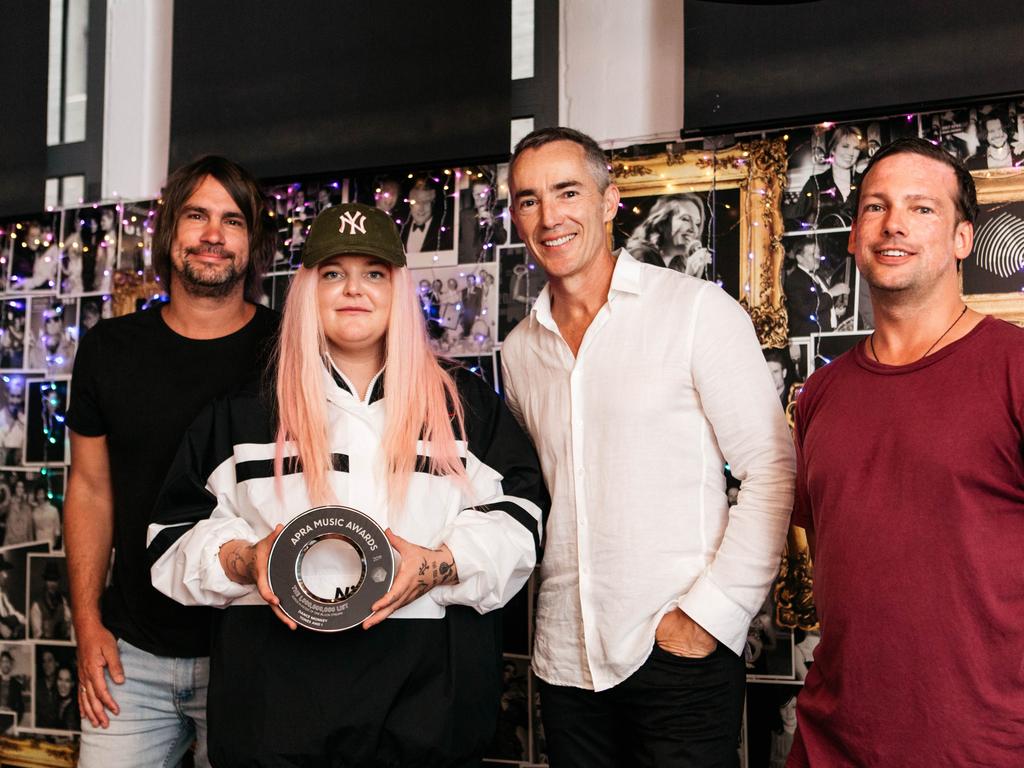 Tones and I joining the One Billion Club with manager Regan Lehtbridge, APRA head Dean Ormston and manager David Morgan. Picture: Maya Luana
Has there been enough government support for the sector, and musicians in particular?
The Australian government's JobKeeper program, together with the recent NSW JobSaver program, have been critical to keep many people afloat.
The Australian government's RISE program will be vital to help inject funds through the industry once we are able to restart, but we are a long way from reopening.
We are a national industry with tours, concerts and events travelling regularly across state and territory borders. Together with the breadth of our industry, we have been calling for a sustainability package together with the adoption of a government-backed insurance scheme to ensure the survival of artists, music industry businesses and the retention of our skilled workforce.
What are the main concerns you've heard from APRA AMCOS members?
Everyone in the industry just wants to get back to work. But governments are making that job extremely hard through a web of inconsistent health regulations. As vaccination targets are reached, we desperately need state and territory health officials to engage with our industry based on sound epidemiological advice, not the whim of junior officials. The recent example of a football match going ahead in front of a capacity crowd at Suncorp Stadium while cancelling the live music entertainment due to "Covid restrictions" is a perfect example of regulation overreach.
'Vax The Nation' is a great campaign. How has the ­reaction to it been?
The Vax The Nation campaign sends an important message to everyone: follow medical advice and make an informed decision to get vaccinated so that we can get people back to the live events that they love.
The fact is, for our industry, that high vaccination rates are the only way we will be able to get live entertainment happening again in Australia.
Music lifts the spirits, and musicians always give so much in terms of fundraising and giving back to their communities. How can fans, supporters and the public give back to them?
If you can get the vaccination, get it. Dust off your glad rags as soon as we can restart and go and enjoy some great homegrown live music again. And in the meantime, stream and listen to the extraordinary local talent we have.
If you have a business, play local artists because every cent counts – and our local artists need your help more than ever before.
Originally published as CEOs reveal the future of travel, hospitality and music