Darklabs proposed $8.5 Million tourist art project has been rejected by the Huon Valley Council believing it could conflict or fetter agricultural use on that site and adjoining land.
Related Government: 90% vax slammed by tourism boss
Related Attractions: Revamp Of Tasting Trail Campaign
from the mercury 30.09.21
THE Huon Valley Council has rejected Darklab's proposed $8.5m Transformer tourist and art proposal earmarked for the Ida Bay State Reserve.
At Wednesday night's meeting the council refused the permit to construct the tourist development at Lune River Rd saying it could conflict or fetter agricultural use on that site and adjoining land and it was inconsistent with the Clause 26.3.3 of the Huon Valley Interim Planning Scheme 2015.
Huon Valley Mayor Bec Enders said some were very happy with the council's decision, others were very disappointed.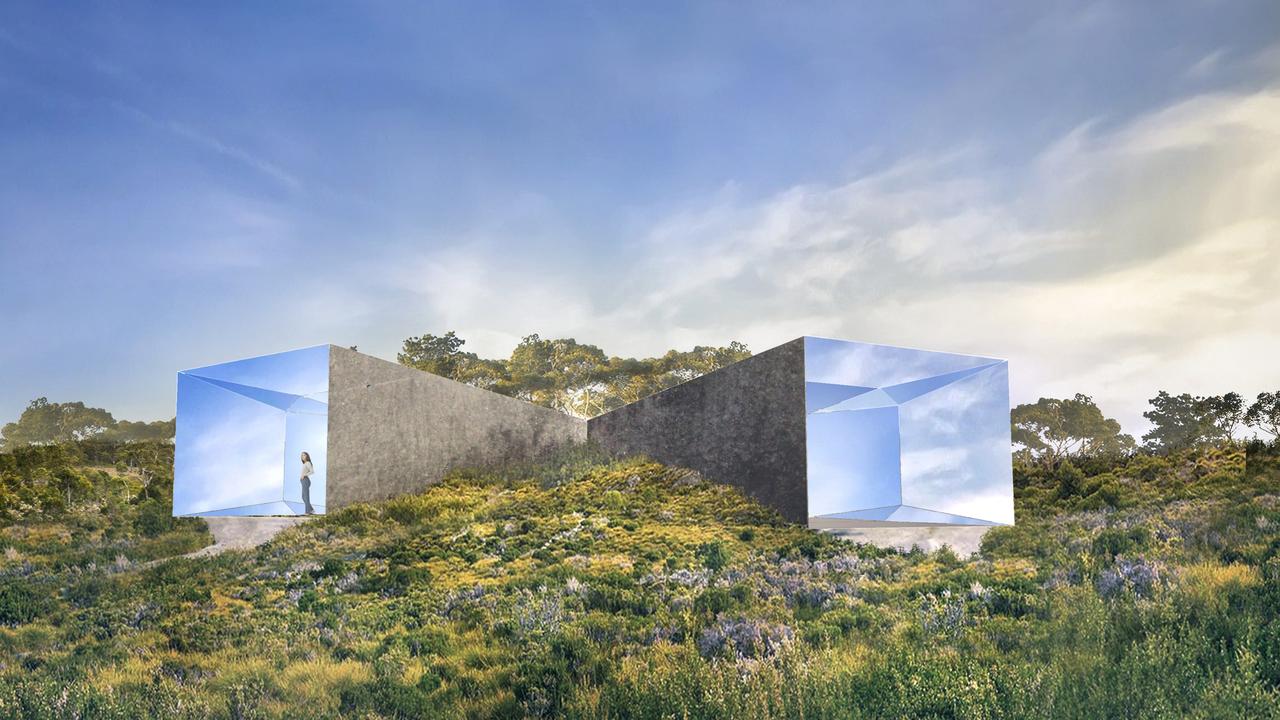 Doug Aitken, Transformer for Project X. Artist impression. Image courtesy :copyright: Doug Aitken and DarkLab
Darklab is a company owned by MONA founder David Walsh and the multimillion-dollar project would have been part of its Project X tourism initiative which was established to deliver low-impact tourism and reinvigorate Tasmania's south after the bushfires in 2019.
DarkLab said the artwork was projected to attract 30,000 visitors each year and contribute $4.8m to the local economy.
DarkLab had aimed for it to be open in January, next year.
The artwork which was to be installed was a permanent and site-specific commission by US artist Doug Aitken.
It is unsure if work on it has started yet.
It was to be funded by the federal and state governments and DarkLab.
DarkLab said the structure, which its reflective interior, would have created "a never-ending kaleidoscope of light that interacts with the landscape over the changing seasons".
Related visitor services infrastructure was planned within the Ida Bay Railway precinct.