Iconic Hobart pub The Hotel Soho will be closing its doors on October 2, the hotel Soho announced on Facebook.
"THE TIME HAS COME. October 2ND will be the last time SOHO opens its doors".
Many have taken to social media to show gratitude and to thank The Hotel Soho for its memories.
Related Food: SA hoteliers pushing for change from the brink 
Related Alcohol: Lion Adds Stone & Wood To Portfolio
From The Mercury 27.09.21
It's the end of an era with the infamous Hotel Soho closing on October 2, farewelling the long-running trend of $5 parmis for hungry uni students and relaxed boozy nights for young and old.
The Davey Street, Hobart pub had featured some cryptic Facebook posts recently saying "TWO MORE TIMES!!!" on September 19 and "ONE LAST TIME!!!" on Sunday before officially making the devastating announcement on Monday.
"THE TIME HAS COME. October 2ND will be the last time SOHO opens its doors.
"On behalf of the staff and management, we would like to thank everyone who has supported us over the years and we wish you all the very best."
All eyes will be on this long-running pub with further comments made tantalising its' devotees.
"A new adventure awaits here at 124 Davey Street. So stay tuned."
Hobart real estate firm Knight Frank has the Davey Street property advertised for sale online with "price on application" and boasting a "long established, solid trading history".
"Hotel Soho has been an essential part of the Hobart pub and entertainment scene for over 25 years and features a large and flexible floorplan over two levels.
"Instantly recognisable, with plenty of repeat clientele and a solid reputation.
"A long, flexible lease is offered to approved purchasers.
"Vendors motivated to sell!"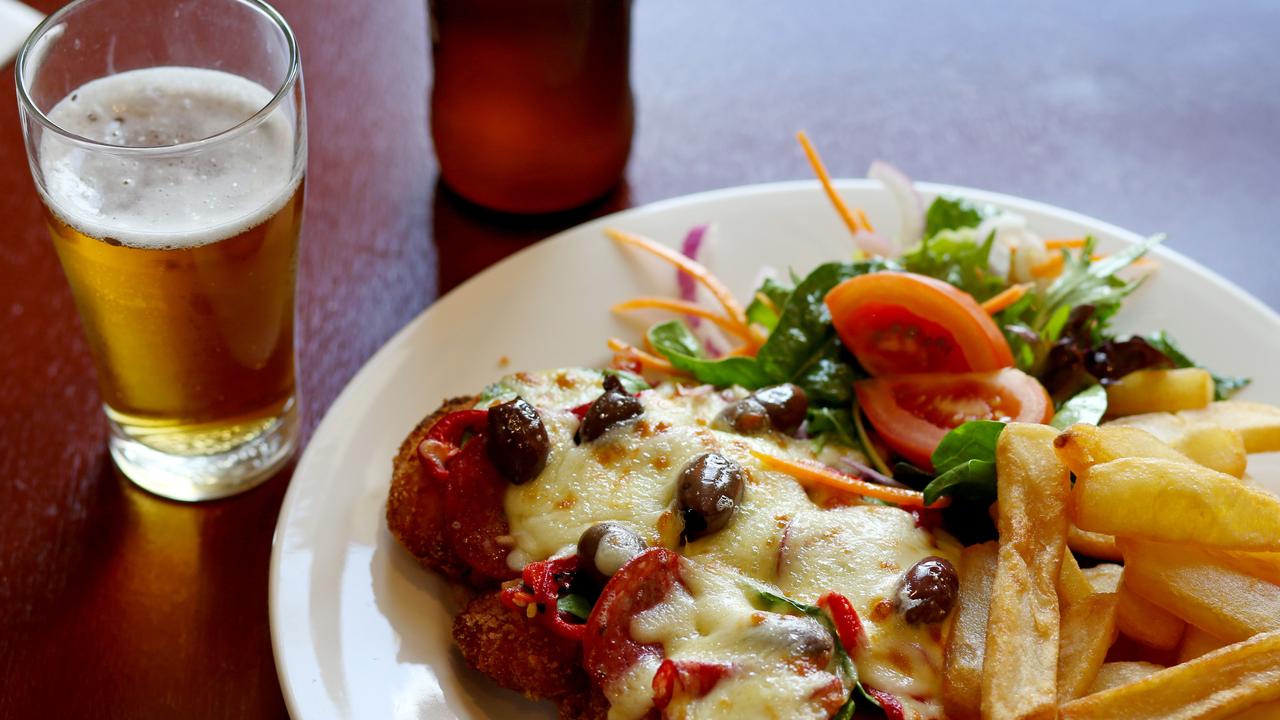 Hotel Soho's Godfather Parmy for Five of the Best Chicken Schnitzels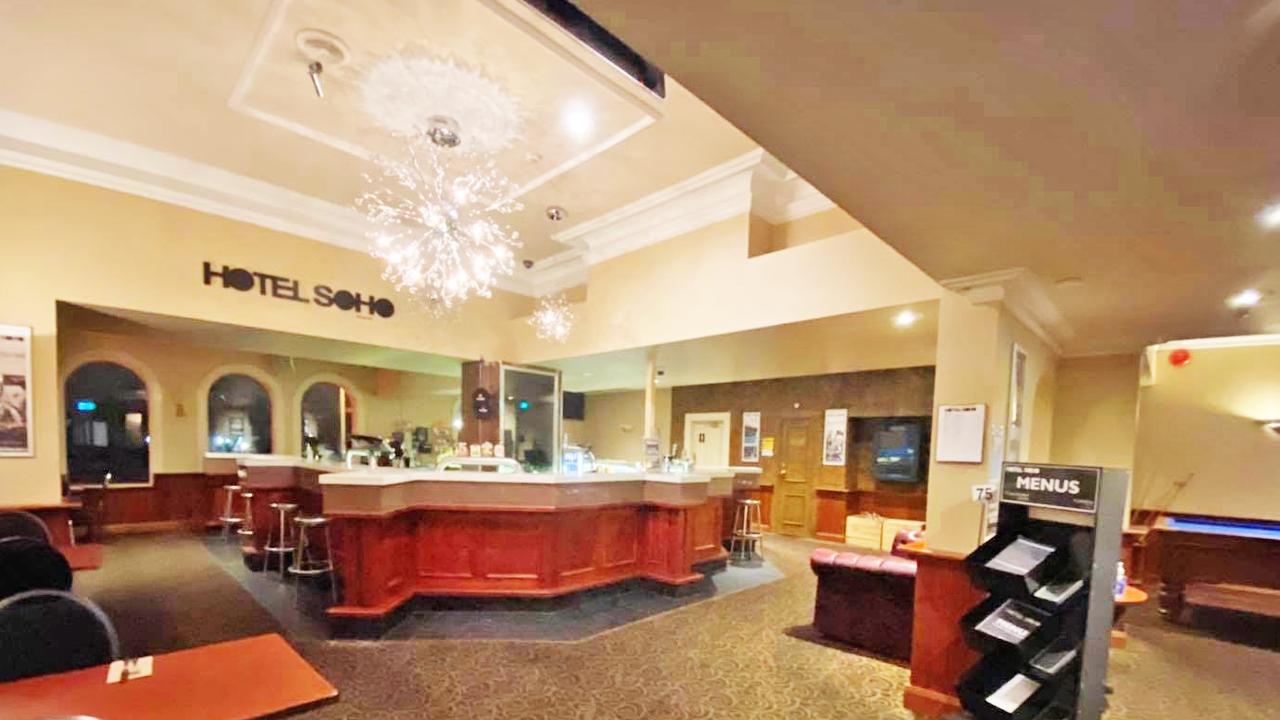 Hotel Soho 124 Davey Street Hobart. Knight Frank
The bar, restaurant and function facility is renowned for its "exceptionally affordable meals" such as the massive chicken schnitzels and the "Parmageddon" which is a triple stacked traditional parmi with chips and salad and has featured on many a local's social media account.
The pub's colourful existence extended beyond the food and fun, with a kitchen fire in 2017 seeing three fire crews race out to contain it and smoke billowing out from the hotel's top floor.
Facebook followers have already started to reach out to display their gratitude with Carol Franklin saying "Thank you to all concerned, great food, very friendly staff. Most of all the opportunity given to the musos who have performed there. So sad to see a great pub closing".
Downcast fan Daniel Wright said "Well there goes our feast night" and Sharn Hitchins said "Thank you for supporting live music and providing delicious food, friendly staff, in a wonderful venue."