Tasmanian Premier Peter Gutwein says donations to the Liberal Party by the gambling industry have nothing to do with him, while the Australian Electoral Commission data has shown that in recent years the Liberals have received donations totalling $1.1 million from the industry.
Independent MP Kristie Johnston has questioned the Premier on the amount his party has received from the gambling industry, as new laws governing gambling are being discussed.
Tasmania's donation laws are considered the weakest in the nation, as they only require the disclosure for amounts of $14,200.
Related Government: Businesses want certainty from government on reopening
Related Gambling: Crown Wants To Lead Tourism Sector Recovery
from the Mercury 13.10.21
PREMIER Peter Gutwein says donations to the Liberal Party by the gambling industry are nothing to do with him.
In state parliament on Wednesday, independent MP for Clark Kristie Johnston pressed the Premier on how much his party had received from gambling interests in recent years as it formulated new laws governing gaming.
The state's electoral donation laws are the weakest in the nation and only require the disclosure of amounts of $14,200 or more.
Australian Electoral Commission data show the Liberals have received $1.1 million from the industry in recent years — but the source of most donations is never revealed.
Ms Johnston described Mr Gutwein's response to her earlier question on the topic – that she should do her own research – as "churlish".
"I ask you to make a more complete disclosure to the Tasmanian people including cash donations and in-kind contributions instead of hiding behind Tasmania's weak disclosure laws," she said.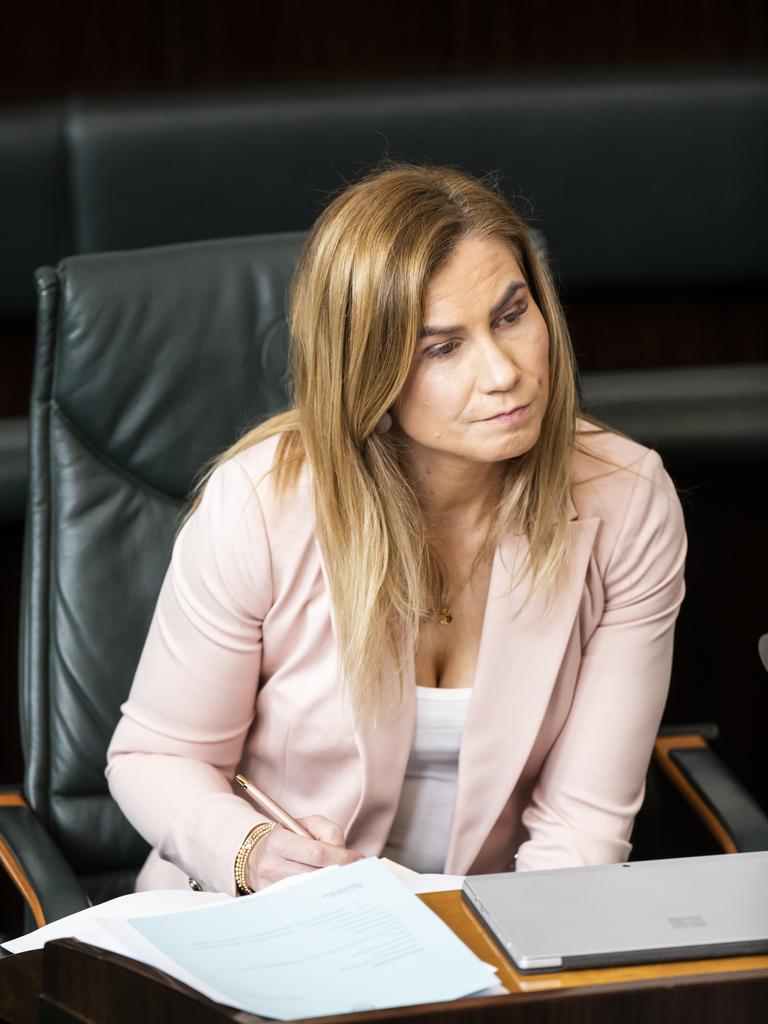 Kristie Johnston MP. Picture Eddie Safarik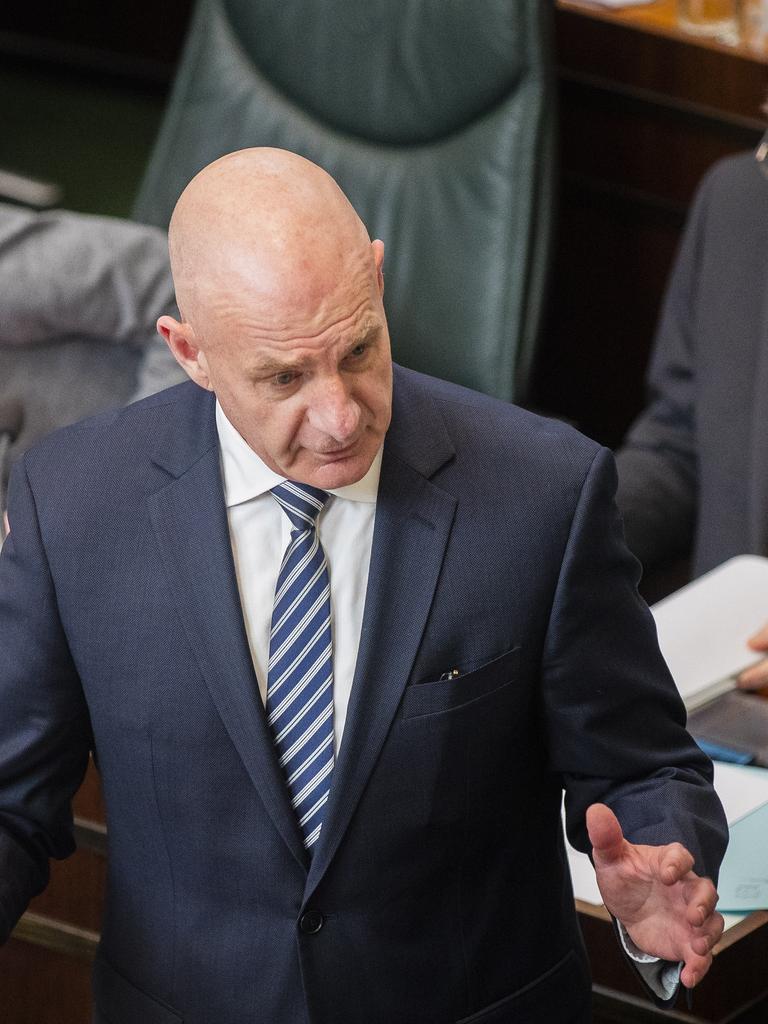 But Mr Gutwein was unrepentant.
"You said you asked me a straightforward question. I gave you a straightforward answer," he said.
"The member knows very well that as the premier, donations are not my business. Donations are handled at arm's length by the Tasmanian Liberal organisation
"We have abided by the law, we will continue to abide by the law."
Reforms to the state electoral laws are expected to be debated by parliament before the end of the year.
Ms Johnston said the Premier was deliberately avoiding her questions.
"It is astonishing to hear the Premier say in parliament this morning that donations is not his business," she said.
"Premier it is very much your business, and you are avoiding the question and not being honest with the Tasmanian Community about how much your party is indebted to the Gambling industry."
"In the 2018 election almost every pub and club in Tasmania had Liberal Party advertising all over it, and that comes at a value, it is extremely valuable to parties to have that kind of backing, that kind of advertising."
Liberals 'greenwashing' with 2030 net zero target, MP claims
THE state government's plan to legislate mandatory net zero carbon emissions targets by 2030 has been described as "cynical greenwashing," in state parliament.
The Greens say the government has set itself a target that it has already met every year but one since 2015.
Greens MP Rosalie Woodruff panned the announcement in state parliament on Wednesday.
"We reached that milestone in 2015," she told parliament.
She called on the government to end native forest logging and to set industry-wide carbon reduction targets.
But Premier Peter Gutwein strongly rejected the criticism.
"I am absolutely staggered you could come into this place and ask that question today.
"Tasmania is an international leader."
"We have an emissions profile that is the envy of the word. It is the envy of the world and "Yet the Greens can't accept that.
"I just wish for once the Greens would accept that we are in a good place."
Hobart Lord Mayor Anna Reynolds said the announcement was a great opportunity to address the issue on a local level as well.
"I'm supportive and excited by the opportunities for Hobart in being a leader on climate change action and zero carbon solutions.
"An ambitious target driven by the science is an important first step in this and I congratulate the Premier for setting this ambition.
"The next important step is to ensure that we take ambitious steps in all sectors of the economy and see reductions from all sources of emissions.
Energy Minister Guy Barnett told parliament Tasmania was already self-sufficient for energy, with a target of producing 200 per cent of its energy needs.
Tassie to lead the nation as Premier passes net-zero law
THE Gutwein government will pass legislation to enshrine net-zero carbon emissions in law from 2030 onwards – making Tasmania the first Australian state to take such bold and immediate action to combat climate change.
Mr Gutwein will formally announce the ambitious target on Wednesday – with a call to arms for other leaders ahead of the COP26 UN Climate Change Conference in Glasgow.
"The Tasmanian government recognises that taking action to reduce emissions in our economy and planning for Tasmania's future will not only address climate change, it will also improve environmental, social and health outcomes for future generations," the Premier said
"And if the rest of the world takes strong action to reduce emissions, then the worst impacts of climate change can be avoided."
Tasmania has achieved carbon neutrality in six of the past seven years – in large part thanks to the state's hydro-electric power generation capability and to changes in land use as forestry declines.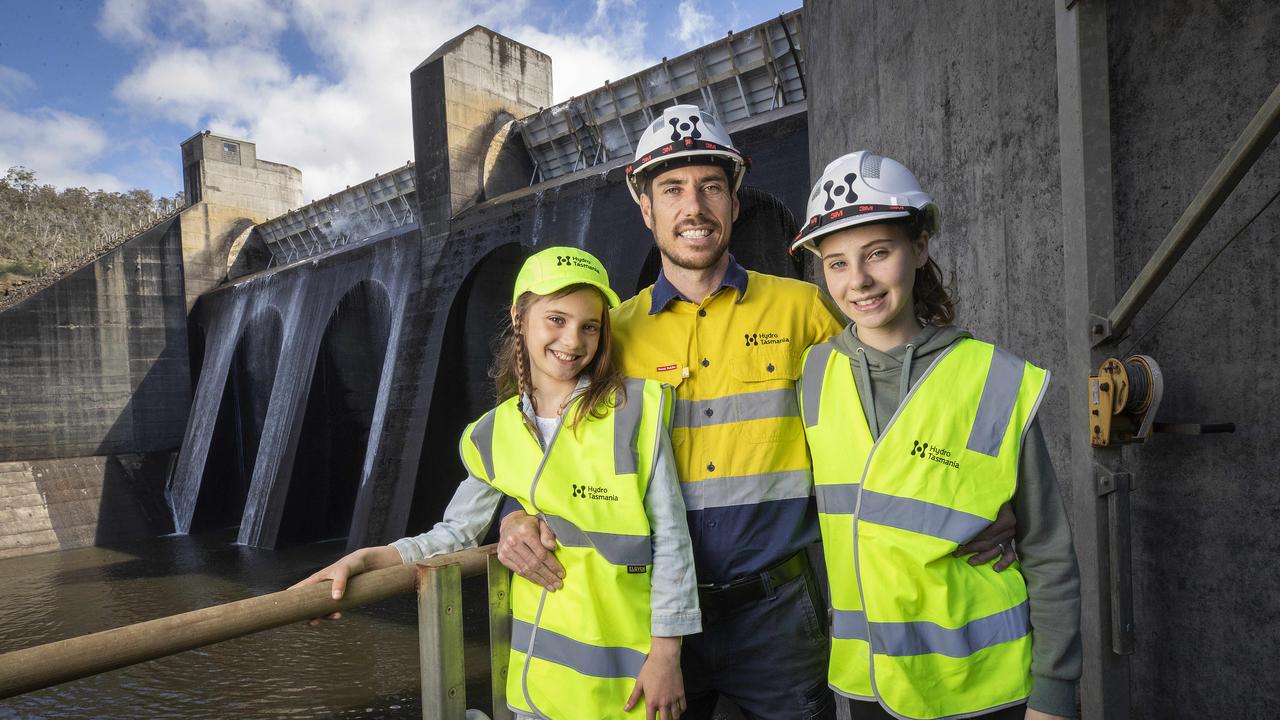 Hydro Tasmania Regional Production manager (South) Marty Doyle and his daughters Kirra 12 and Darci 8 at the Meadowbank Dam and Power Station north of New Norfolk. Picture: Chris Kidd
But Mr Gutwein said making the target law would mean the state could not rest on its past achievements – and would require governments to act.
"This target will be nation-leading and one of the most ambitious in the world," Mr Gutwein said.
Tasmania is seeking to capitalise on its natural advantages with a push into "green hydrogen" production and by expanding its interstate electricity export capability.
Mr Gutwein has spruiked a range of environmental measures, including becoming the first Premier to have a hybrid vehicle as their official car.
He says that a mandatory net-zero target is possible within the decade.
"Investing in emissions reductions across our state can help to grow our economy by an additional $475m by 2050, creating over 1200 more jobs, boosting productivity and innovation, and driving new demand for our renewable energy and products," he said.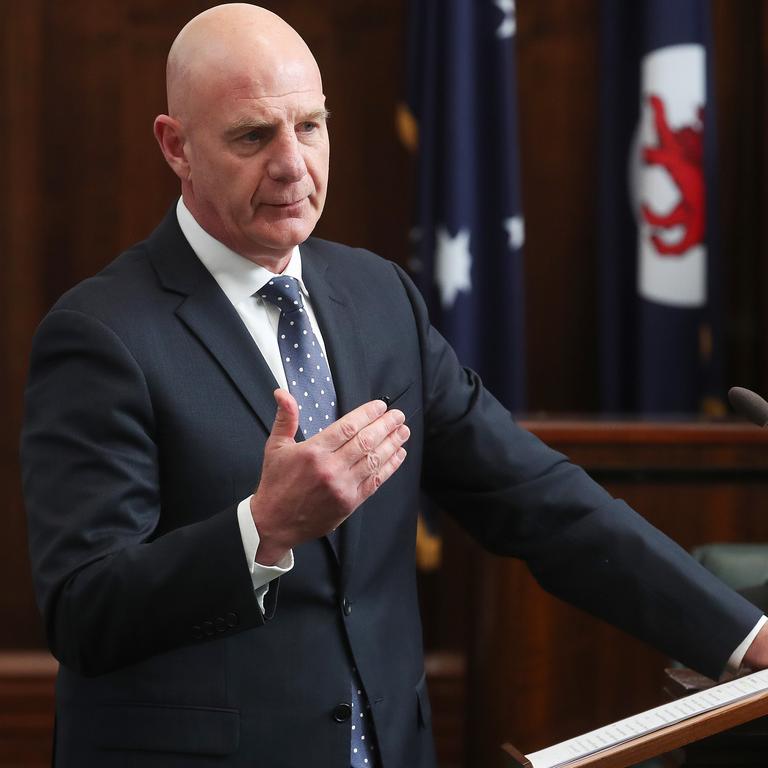 Premier Peter Gutwein. Question time in parliament. Picture: Nikki Davis-Jones
"Since 1990, our emissions have fallen 108.6 per cent, while our economy has nearly doubled, creating over 60,000 jobs. As the world seeks low-emissions products, services and experiences, our plans to double renewable energy generation, export green hydrogen by 2030, and our emissions profile represent our key competitive strengths in the global transition to a low-emissions economy."
The Premier said the government has accepted the findings of a review into the Climate Change Act 2008 and will release a draft Bill for public comment.
It will require a climate action plan and a statewide climate risk assessment every five years, and all government policies, plans and strategies will be required to consider climate change.
"We will continue to support business, industry, and the community to transition to a low emissions economy," Mr Gutwein pledged.
"The Tasmanian government will support the development of emissions reduction and resilience plans for key industry sectors, to ensure we take a practical and balanced approach to the transition, as we work to secure our future."