The Russian invasion of Ukraine has shown the role money markets are playing in exerting political pressure on global events, as investors cut their exposure to Russia over the last week.
Reece Birtles from Martin Currie Australia says that fund managers now need to consider geopolitical risks for their investment strategies.
The Morrison government said that it "expects" super funds to divest any holdings of Russian assets. Which has been repeated by world leaders in the major financial markets around the world and has made been complicated by Russian share trades being ­frozen.
Related Business Resources: Russia bans 36 countries airlines
Related National: Could cost of living pressures delay rate rise?
from the mercury 6.3.22
The Ukraine invasion shows global investors need to start getting ahead of big political tensions before they erupt into flashpoints rather than offloading assets after the event, according to a leading fund manager.
The rush by investors to cut their exposure to Russia over the last week, collectively amounting to tens of billions of dollars around the world, shows money markets are playing a bigger role than ever in exerting political pressure in global events.
But fund managers now need to consider geopolitical risks and build them into their environmental, social and governance (ESG) investment strategies, says Reece Birtles of the $9bn Martin Currie Australia.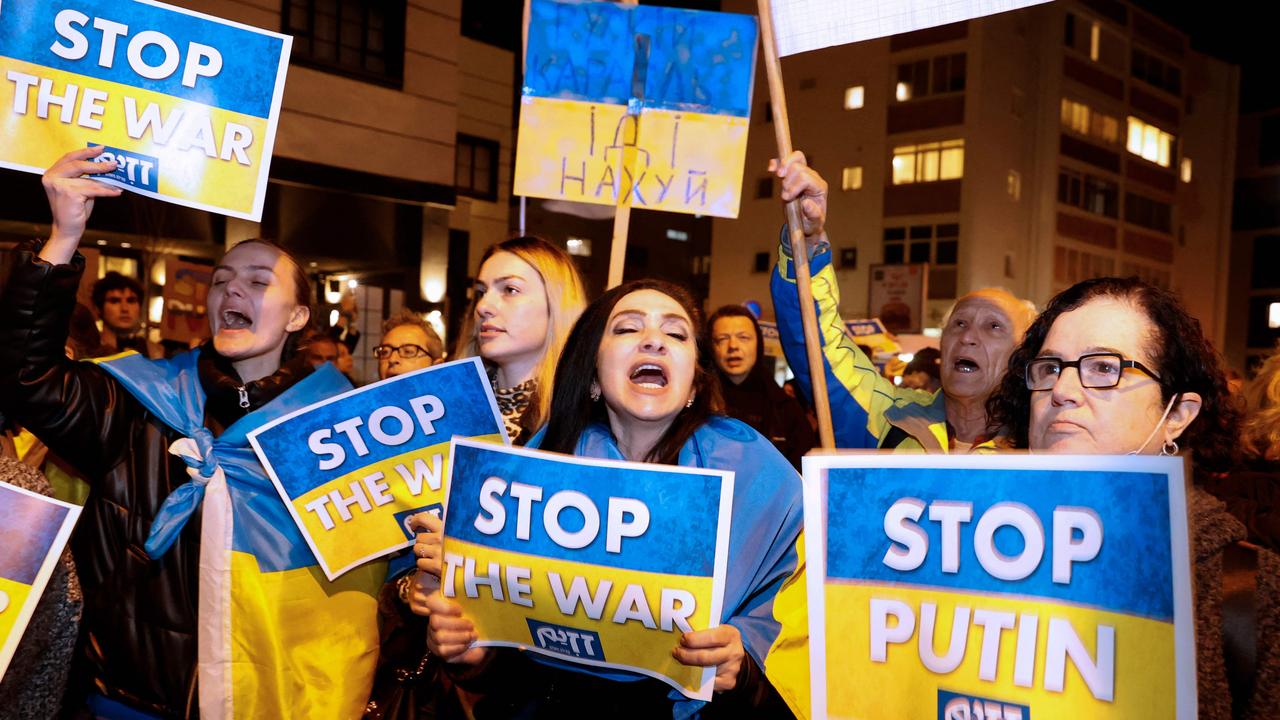 Global pressure is building on Russia over its invasion of Ukraine. Photo: AFP
His comments come after dozens of Australian super funds disclosed their exposure to the conflict over the past week and pledged to bail out of their investments – with most of their share or bond exposures representing just a fraction of their portfolios.
Australia's Future Fund said it would wind down its $200m of holdings in Russian companies. While last week, the Morrison government went a step further, saying it "expects" super funds to divest any holdings of Russian assets. A selldown which is being repeated through Europe and on Wall Street has been complicated by Russian share trades being ­frozen.
"We have a much more open financial system than we did last time there was sort of serious conflicts in the world," says Birtles, the chief investment officer of Martin Currie Australia.
"To me, the next thing the financial industry has to face up to is not being reactive. We take a view on net zero and ESG issues. But we don't seem to do that with global portfolios in terms of which countries we're invested in," he says.
Birtles, whose domestic-focused Australian fund doesn't have any exposure to Russia, also says Australian investors and companies need to be prepared for energy prices to stay higher for longer and adjust their expectations around this.
As the Ukraine conflict intensified in recent days Brent crude pushed past $US110 a barrel, the highest level since June 2014.
"Even pre-Ukraine, the energy transition has been critical and managing that energy transition is very difficult," Birtles says.
"We need to spend about $US3 trillion ($4.1 trillion) a year globally to build the renewable infrastructure to get to net zero. And we're not spending anything like that. We currently spend about $US300bn-$US400bn a year on fossil fuel to maintain production. That spend has to grow significantly," he says.
"Majors are diverting capex to renewable energy projects and this means they're not spending the money on the existing fossil fuel sort of infrastructure.
"There's been an under-investment in oil and gas drilling in spending. So you are creating this quite tight dynamic. And then of course, you throw in Russia and Ukraine, and that adds a whole new level."
Martin Currie chief investment officer Reece Birtles.
Birtles was speaking ahead of the publication of Martin Currie's semi-annual reporting season wrap that takes a deep dive into areas such as consumer and corporate confidence, company earnings and pressures in the economy, including supply chain in labour squeeze.
Birtles and his team have had more than 100 meetings with top management of Australian businesses through the results season and overall there is a sense of rising optimism among executives about the economy, he says.
This comes on the heels of official figures released last Wednesday which showed a sharp rebound in December quarter growth, helped by a rise in consumer spending.
Birtles says one of the biggest take-outs from profit season just passed was the strength of the revenue line. He notes that about a third of companies' sales results came in ahead of consensus forecasts, which is the highest number in the last decade.
Coming into reporting season, the big concern was that companies would be under margin pressure, he says.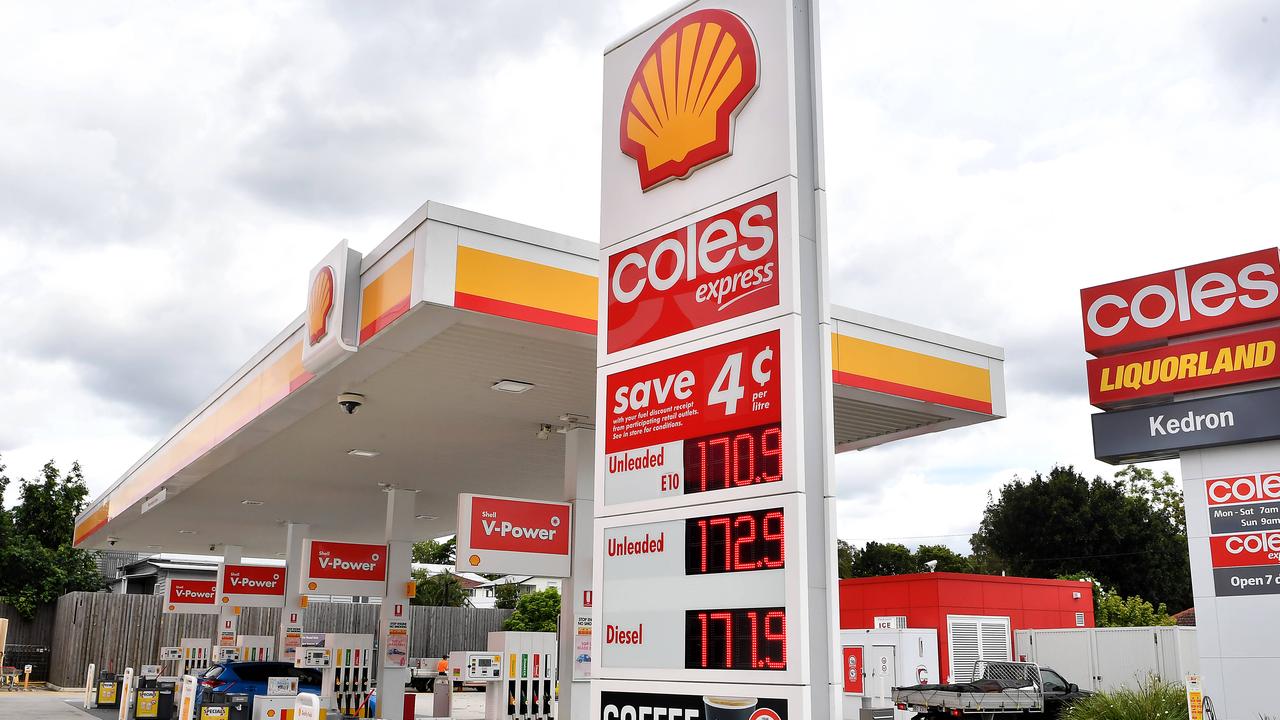 Energy and petrol costs are rising for Australians. Picture: NCA NewsWire
"We've all been talking about supply chain, inflation, wages, pressure, skilled labour shortages, these sorts of things. And in some ways, people were probably nervous that was going to cause poor results," he says.
But what has been really surprising from the earnings results is not the inflation itself, but the varying ability for companies to pass on these costs and work this benefit into their earnings, he says.
Areas under focus include major insurers Suncorp and Insurance Australia Group, which have passed on higher claims costs. Higher global interest rates are likely to support bank net interest margins while strong commodity prices are helping miners including BHP and Rio Tinto. Others including logistics and manufacturing players Brambles and Amcor have demonstrated pricing power.
Big business is also being buoyed by confidence on reopening after a Covid wave through Christmas. That includes travel companies. Pressures on supply chains, which were at their highest through December, are now ­easing.
However, Birtles notes companies are still suffering from some level of absenteeism and a shortage of skilled labour, especially in technology and specialised office areas including compliance. At the same time companies are providing anecdotes of the impact of wage ­pressures.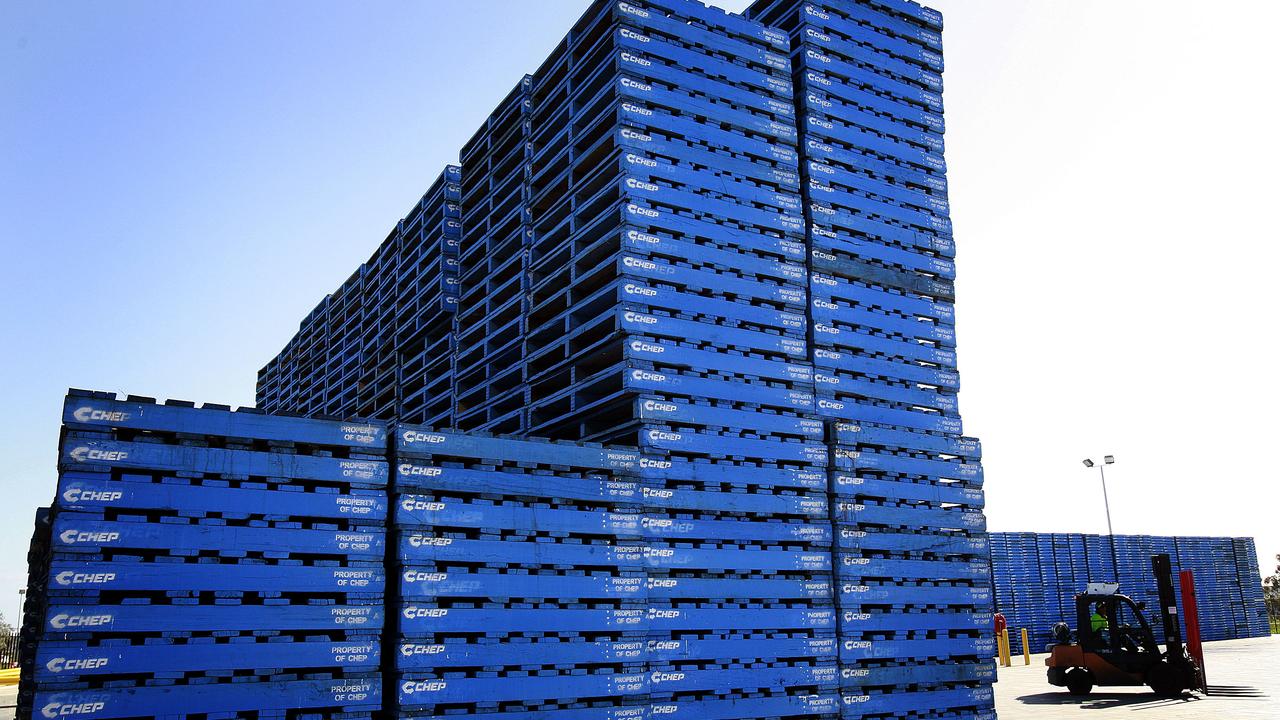 Companies like Brambles have been able to pass on inflationary costs. Picture: Bloomberg
One factor to watch in the Australian economy is the so-called "pain spend". This is what households are required to spend on their mortgage, fuel and utility costs. Even with petrol costs going up, this overall spend to date has been low, which is helping to support consumer demand.
In turn that has been supporting the revenue line of many Australian businesses, Birtles says. Once the pain spending starts increasing, this could be a different equation for listed companies.
Birtles notes inflation is a positive for value stocks – an area that has long been overlooked by investors. Stocks that are best exposed to the inflation trade include resources, energy, financials, utilities and some mining companies.
For growth stocks, which include high-flying tech companies, the game has changed – especially for companies that are losing money.
The bubble has clearly burst on one time darlings – buy now, pay later – where valuations are off more than 70 per cent from their peak. "If you're a company losing money, you rely on free money. And so while money is free, it's fine to lose money. But if money starts costing things, because we have inflation, and interest rates are higher and you start to put a discount rate on things in the future compared to today, you start to struggle to raise debt as cheaply," he says.