In a win for the hospitality industry dancing will return to South Australia for weddings and private functions a day after hospitality industry protested, The announcement was made by Police Commissioner Grant Stevens allowing up to 50 people on the dance floor.
Related South Australia: Adelaides Proposed 160m Skyscrapper
Related Attractions: Twiggy's $4b in Dividends Steered Toward Tourism?
From adeliade now 21.09.21
Dancing will be allowed once again at weddings and private functions, in a change of heart at this morning's transition committee meeting.
In a rare overruling of health advice, Police Commissioner Grant Stevens has announced up to 50 people will be allowed on a dance floor at private functions at one time. Masks do not have to be worn.
The dancing ban, which The Advertiser and Sunday Mail has consistently highlighted, has not been lifted for the general public in licensed venues, such as nightclubs.
Mr Stevens announced stand up drinking in the outdoor areas of pubs and other licensed premises, such as beer gardens, would also be permitted.
The changes, announced a day after a hospitality industry protest, will come into effect from 12.01am on Thursday morning.
The news came as authorities also said they were investigating a possible South Australian case, after a teen who visited the state returned a "weak positive" test result late last week (see below).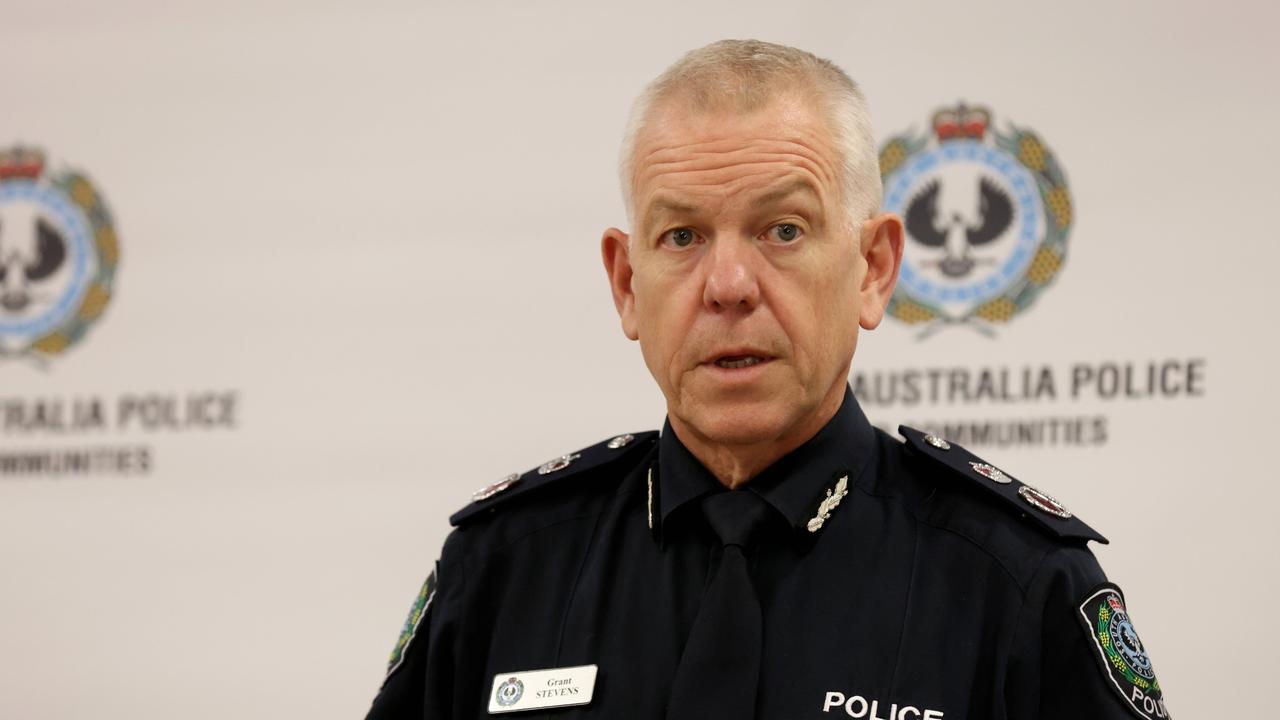 Police Commissioner Grant Stevens has announced that dancing will now be allowed at weddings and other functions. Picture: Kelly Barnes
Kelly Markos, who owns wedding venues Utopia @ Waterfall Gully and Glanville Hall, has been campaigning for the change.
Mr Stevens said he had overruled chief public health officer Nicola Spurrier on the dancing ban due to a range of economic and social factors and the damage restrictions were having on small businesses.
He said there had been "constructive" debate within the committee, but he decided the rules needed to change. He warned that guests must check-in using QR codes at functions amid a "drop" in usage in the past couple of weeks.
Mr Stevens also announced that testing requirements for those returning from South East Queensland would be removed by the weekend.
He has also extended the deadline for essential workers who cross SA's borders, such as truck drivers, to get at least one vaccination. It is now October 7.
Prof Spurrier defended her advice to the transition committee, which overruled her request to keep current restrictions in place.
"One of the reasons I feel we do need to keep some restrictions here in our state is because of our risk at the moment," she said.
"And until we have our vaccination rate up so much higher we still need to maintain restrictions and even after we have our vaccinations up.
"It is very clear from the Doherty modelling … and in Victoria and NSW, that we are going to need some restrictions to keep our state safe going forward."
Covid-19 chiefs last week said they were unlikely to make any changes to "high risk" activities, such as dancing or singing at public events such as weddings, until later in the year.
But wedding industry leaders and hospitality chiefs called for an urgent review of the restrictions, saying the rules were crippling their businesses.
And on the weekend, the state's entertainment industry called on Prof Spurrier to lift the ban on dancing.
Mr Stevens authorised an increase in guests at weddings and private functions from 50 people to 150 people earlier this month.