Cricket Tasmania up the ante for its bid to host an ashes test match in this year's cricket season, as concerns around covid and border restrictions and their effects on the series. Cricket boss Dominic Baker is cautiously optimistic about Hobart's chances of hosting one of the five test matches.
Related Tasmania: Revamp Of Tasting Trail Campaign
Related Australian Domestic Tourism:Hotels Looking Forward To Borders Re-opening
from the mercury 30.09.21
TASMANIA has intensified its bid for an Ashes Test and the state's Covid-free status has Blundstone Arena in the box seat to pick up a match but cricket boss Dominic Baker says it is too early for fans to get excited.
Baker, head of Cricket Tasmania, is cautiously optimistic about Hobart's chances of hosting one of the five Australia-England Ashes Tests this summer as the traditional host cities juggle Covid-19 concerns, particularly Perth.
Hobart was "ready, willing and able" to be an Ashes host.
"It's a moving feast _ a five-Test series is on the way and we are one of only three states that's got open access at the moment," Baker said.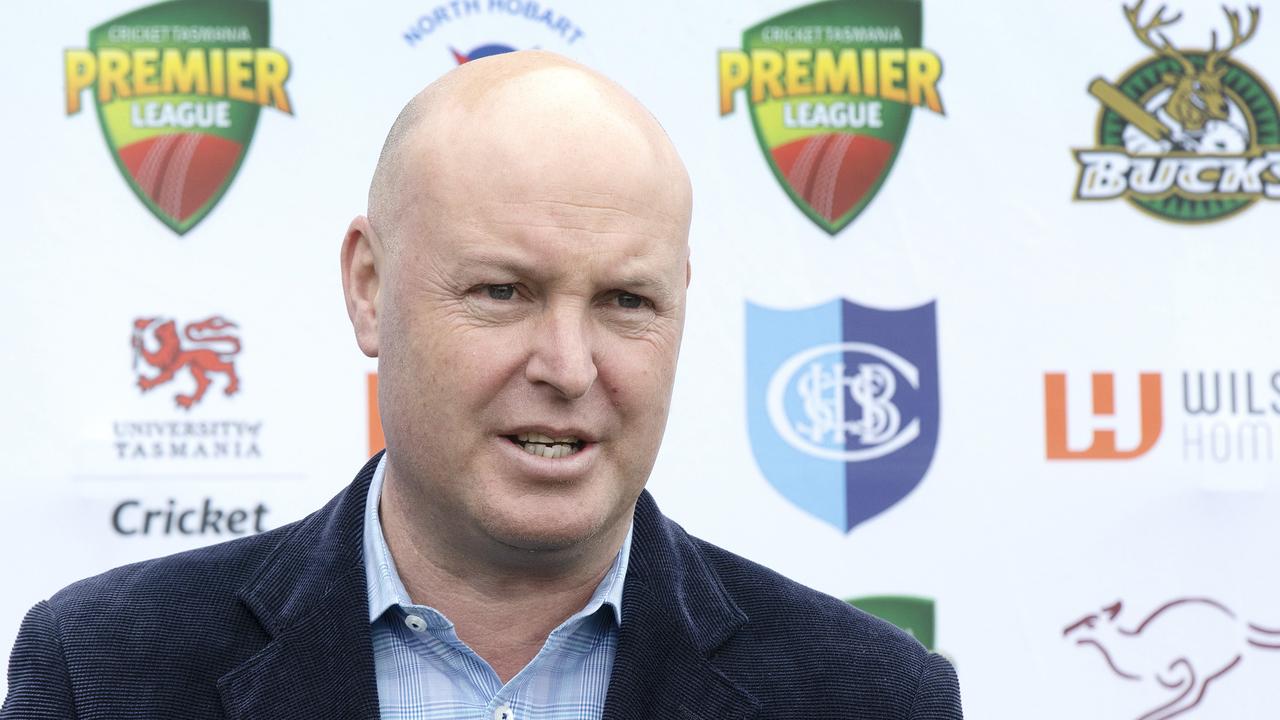 Cricket Tasmania CEO Dominic Baker at Blundstone Arena. Picture: Chris Kidd
"We've got a ground and a facility here that will be able to house, on current regulations, about 10,000 people.
"If it makes sense for Test match cricket to be played here because we can get fans in, and because it's the safest place to play, we'll be pushing for it.
"This ground is ready, willing and able to host Test cricket and has been for a long time and we will play our part if the time comes."
Bums on seats will play a significant role in the decision where to move Ashes Tests.
"There is a financial equation attached to playing England and India," Baker said.
"Ensuring good crowds come through the gate, like the AFL did by going to Western Australia, proved that you can re-fill the coffers through a time that has been tough for a lot of sports, so that has also got to be taken into account.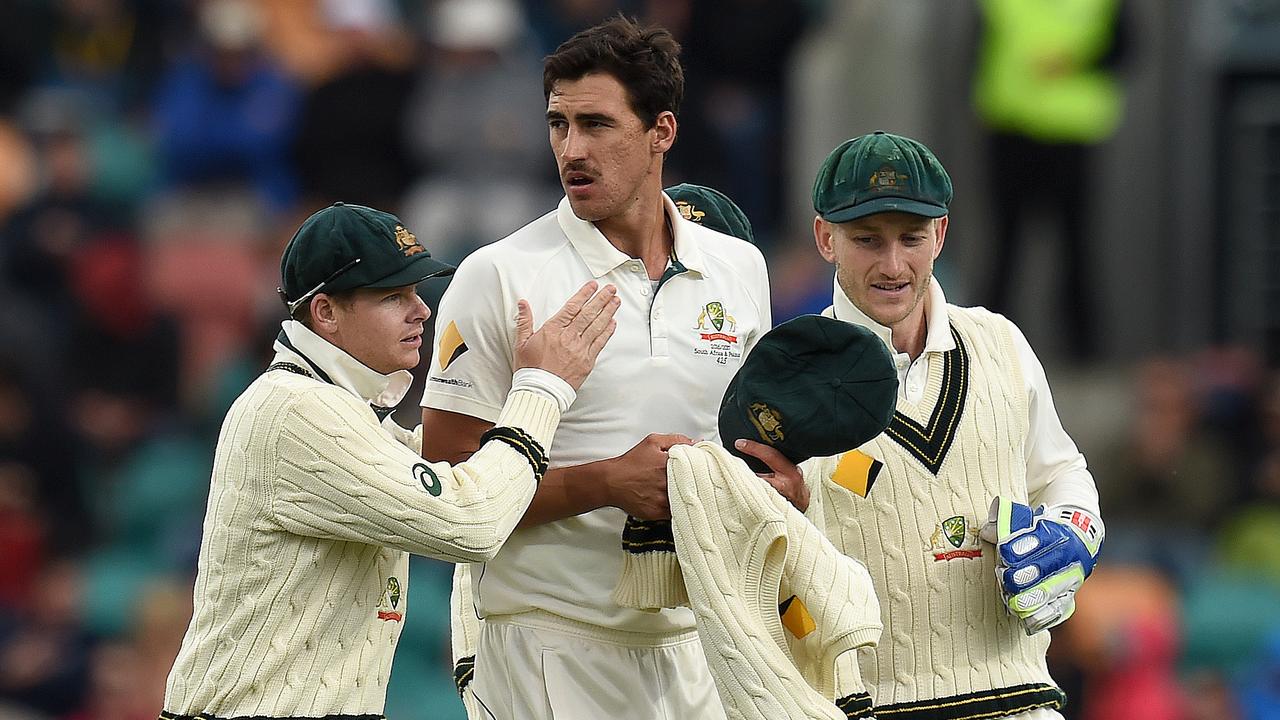 Australian captain Steve Smith (left) reacts with Mitchell Starc after he dismissed South African batsman Stephen Cook for 34 runs on day one of the 2nd Test match between Australia and South Africa at Bellerive Oval in Hobart, Saturday, Nov. 12, 2016. (AAP Image/Dave Hunt)
"This venue is cheap to run and under current protocols we can have 10,000 so if we are a bit better placed than others [host venues] I would expect we'd get a look in."
Australia's Test match against Afghanistan is yet to be officially canned but Baker said it was "highly unlikely".
Tasmanian fans should wait for confirmation about an Ashes Test coming to Hobart before dusting off their green and gold gear.
"I wouldn't be getting too excited just at the moment," Baker said.
"There are no plans to play Tests outside of where they have been scheduled so there is a lot of water to go under the bridge but things can change quickly."
While it waits, CT has its hands full, with the Tasmanian Tigers called home before a ball was bowled in its Sheffield Shield opener against Queensland after a Covid-19 scare hit Brisbane on Tuesday.
"We want to get our grade season away, we want to get our Shield season away and our one-day season away. We've got the WBBL heading here in a matter of weeks," Baker said.
"We've got a lot to think about before we start thinking about a Test."