Fears are growing that Sydney parks will become cash cows as a draft bill for the Greater Sydney Parklands agency will lead to pressure on parks to generate profits and long-term leases on parkland.
Labour has raised its concerns over parks becoming used to generate revenue, with their view that we should be protecting our parklands.
Related NSW: Seaplane Operator Sues Maintenance Provider
Related Community: Government Backflip on Land For Fire Station
Sydney's major parks risk being turned into "cash cows" as opposition grows to the state government's plans to create a new parklands agency.
The NSW government is preparing to release a draft exposure bill for its Greater Sydney Parklands agency, which will manage green spaces such as Callan Park, Centennial Parklands, Parramatta Park and Western Sydney Parklands.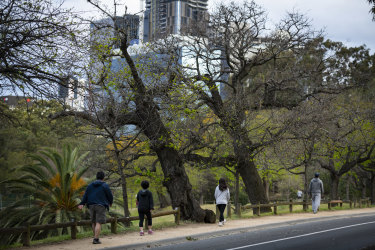 A Planning Department spokesman said the exposure bill would be released soon and "we have taken the community's feedback regarding the white paper on board".
However, park users and opposition MPs said the government's plans for the super agency to manage more than 6000 hectares of the city's parklands will lead to pressure on parks to generate profits and long-term leases on parkland.
Independent member for Sydney Alex Greenwich said he was concerned the funding model for the parks relied on the commercial use of parkland.
"I am particularly worried that commercial activities at the Entertainment Quarter at Moore Park could be intensified to act as a 'cash-cow' for the Greater Sydney Parklands," he said in a letter to Planning Minister Rob Stokes.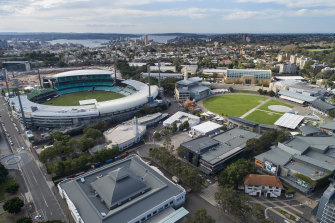 Labor's planning spokesman Paul Scully said proposals for the future management of Sydney's parklands must include genuine community representation.
"We should be growing and protecting our parklands, not turning them into profit centres," he said.
The Alliance for Public Parklands, a coalition of community groups and park advocates, criticised the white paper as "long on rhetoric and lacking in crucial detail".
An Alliance spokeswoman said the proposed agency would be a "mega bureaucracy" without community involvement in decision-making.
The state government's "one size fits all" agency would compromise the biodiversity and heritage of the five parks under its control.
The agency's board would have too much power and not represent the wider Sydney community, she said.
"The focus of GSP staff appears to be on income generation/self-funding as opposed to park management, conservation and enhancement, which will lead to inappropriate events being held and the alienation of more open space," she said.
"We have already seen large areas of much needed parkland sold off or leased for long periods of time in pursuit of funding."
The Centennial Park Residents Association in its submission expressed concern about parts of the park that might be deemed "low environmental and recreational value" resulting in further alienation via 99-year lease arrangements.
"We would submit that land in the Centennial Parklands precinct, no matter its current form, could never be classified in this manner."
The CPRA also said 99-year leases should not be granted over existing parkland or land adjacent to parkland such as the Entertainment Quarter.
"Such activity amounts to privatisation of a valuable community commodity, robbing government of the flexibility to repurpose land for green space and condemning a surging population to a future 'squeeze' of parkland."
Mr Greenwich said the law establishing the agency required "new safeguards against alienation and commercialisation, and stronger objectives to ensure that the parklands estate is expanded".
Under the state government's white paper, Mr Greenwich said the agency would fund open space by commercialising public parks it claims have "low environmental and recreational value" with a focus on "business hubs".
"This completely misses the opportunity to expand much needed land for recreation and will see parts of the parklands estate turned into cash cows for the new agency," he said.
Mr Greenwich said the agency should be investigating government and privately owned land that could be rezoned for recreation such as unused Roads and Maritime Services land in Woolloomooloo.
"If the government is serious about expanding Sydney's parkland estate, it is going to have to abandon the self-funding model and invest in green open public space," he said.