The struggling Queensland tourism industry has been given a new lifeline as the State and Federal governments announced a relief package to assist the industry.
Financial assistance announced originally for operators with a turnover of over $50 million, has been lower to $25 million making the financial assistance worth $2 million more accessible to Queensland operators.
Related Queensland: Government Backflip on Land For Fire Station
Related Government: QLD: It could be 90% Vax
From Cairns Post 27.09.21 
A GOALPOST shift means more of the city's biggest tourism operators are in line for millions of dollars in grants if they retain their current workforce.
The state and federal governments announced a joint $70m package last week to keep "iconic" tourism businesses afloat, with early indications that only operators like Quicksilver Cruises and Experience Co with a $50m-plus turnover would be eligible.
Last-minute tinkering means the threshold has now been reduced to $25m – meaning the likes of Skyrail and CaPTA will now qualify for $2m grants, to be paid in two segments between now and Christmas.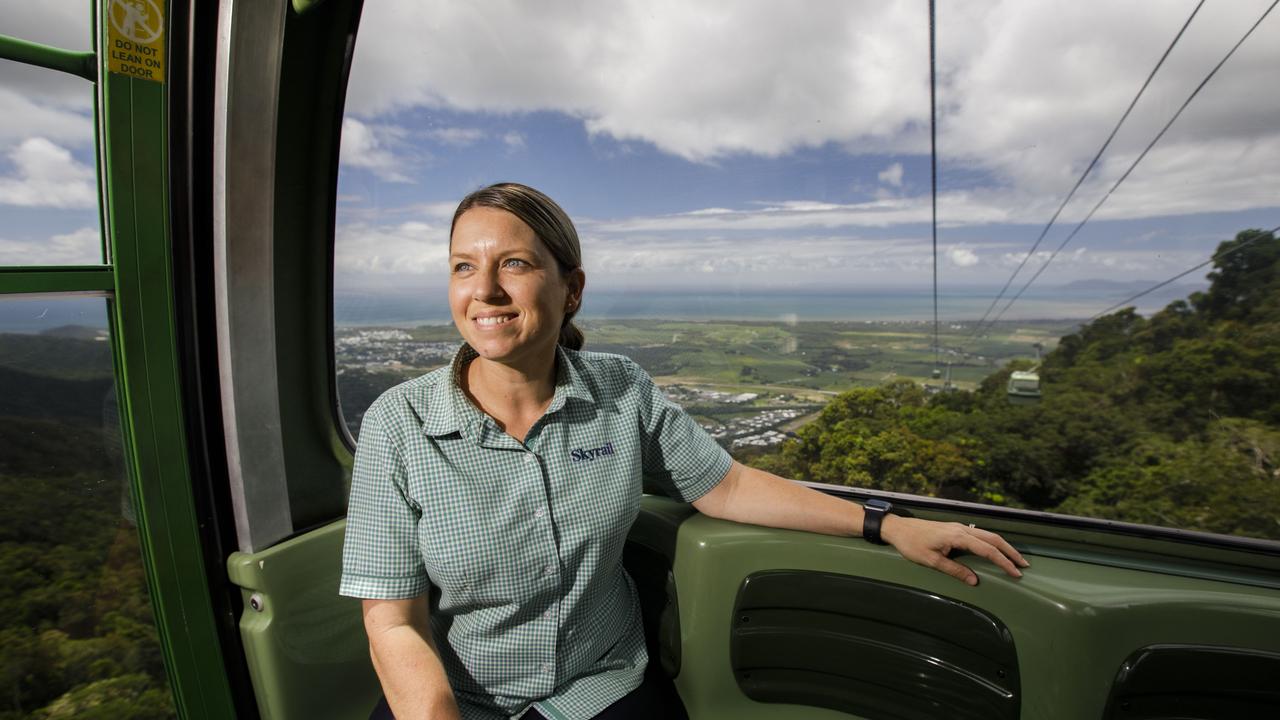 Leichhardt MP Warren Entsch said the full criteria was not expected to be made public until later this week.
"After a bit more lobbying we managed to get the state to reconsider," he said.
It is understood businesses with a pre-Covid turnover between $25m-$100m will be eligible for the $2m grants, those within the $100m-$200m turnover mark will get up to $3 million in grants, and $4 million will go to operators that exceed $200m in turnover.
In all cases, the grants will only apply to businesses that have suffered at least 50 per cent loss of profit since Covid.
They must also have at least 50 employees, and they must retain them until at least Christmas.
"They have to hang on to their staff. That's part of the conditions," Mr Entsch said.
Mr Entsch said he was unsure whether other businesses such as the Cairns Aquarium and Sunlover Cruises would have the $25m turnover required to qualify.
The state and federal governments have also extended a second round of $15,000, $25,000 and $50,000 grants for small, medium and large tourism businesses.
The CaPTA Group has seen a baby boom in recent months, with both staff members and animals giving birth to little bundles of joy. Anna-Rita Evans with her son Fletcher, 3 months, Bronwyn Doti with her daughter Talia, 3 months, Ben Kahler with his daughter Lyanna, 5 months, and Becky Ojala with her daughter Elli Rose, 2 months, look lovingly towards koala joeys Teddy and Kiki, both 11 months old, at Rainforestation nature park in Kuranda. Picture: Brendan Radke
However, sole operators whose owners are the only full-time employees are still not eligible.
"I'm trying to change that," Mr Entsch said.
"There's a lot of mum and dad operations that can only get $1000, and that needs to change.
"The money is there to be spent and it's not going to help anybody if it just sits in the state treasury."
Tourism Tropical North Queensland chairman Ken Chapman, who is also chairman of Skyrail, put the package's success down to Mr Entsch's lobbying.
"It is pleasing to see both governments adapting their support packages to match the evolving situation as the industry struggles to survive without their customer base," he said.
"Flexibility will continue to be important in order for governments to be responsive to industry needs so that we can chart a course to recovery."