Tourism is at risk of staying at the bottom of minister's priority list – but not if ATIC's Simon Westaway has anything to do with it. Westaway, the Executive Director of the Australian Tourism Industry Council, has made prominent comment to the Australian Financial Review in December and has been interviewed on the ABC's national breakfast program, RN Breakfast. 
Dan Tehan MP was sworn in as the Minister for Trade Tourism and Investment on 22nd December 2020, taking over from Simon Birmingham in a federal cabinet reshuffle. Tehan represents Wannon in south-western Victoria, and his geographically large electorate encompasses about half the Great Ocean Road.
At this juncture in history, the Trade and Investment portfolios are so knife-edge and complex that it's easy for Canberra to think of tourism as a relatively 'easy' industry to please, one that just needs borders to be open and for red tape removed.
What we want as an industry will be well-received by major media, as long as a coherent message is communicated.
The Tourism News urges any well-spoken representative of a tourism-related industry group or business to get step up their public profile. Whether it's community radio putting pressure on city councillors, having new developments published in the local paper, or making comment about industry and tagging your MP on social media. Whatever you do, follow up; keep positive; listen, and expect results, because it will be the sum of the little changes that will get momentum.
Veronica Hope, 8th January 2020
Why Dan Tehan needs to create a national tourism blueprint
20th December 2020

Incoming federal Tourism Minister Dan Tehan needs to achieve a unified national approach to stop continual border shutdowns – or watch thousands more tour operators go to the wall, says one of the sector's most respected lobbyists, Australian Tourism Industry Council boss Simon Westaway.

"The many and varied responses by respective state and territory governments to the Sydney northern beaches cluster is shattering confidence and impacting livelihoods, particularly across our beleaguered tourism industry which has been on its knees for most of 2020," Mr Westaway said.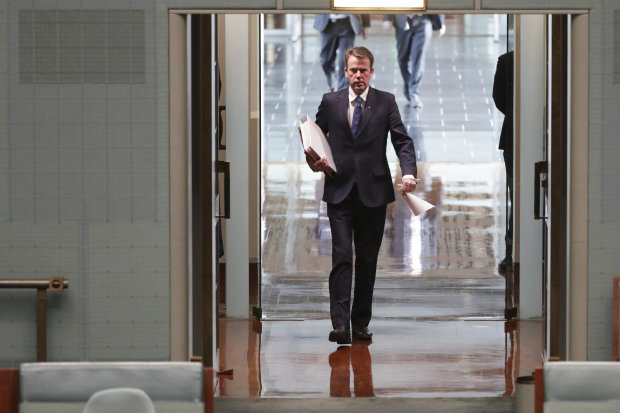 He welcomed Mr Tehan's appointment, pointing to his seniority and track record in reform, but said unless the Morrison government could negotiate with state and territory premiers to keep borders open, Australians would decline to book travel.
"The local-level approach needs serious nuance," Mr Westaway said. "If there is a local virus outbreak, we need national agreement and a blueprint on how to handle hotspots. That includes trusting local health tracing systems, utilising rapid COVID testing and not simply reaching for the bluntness of border and 14-day quarantine levers as the key measure."
Industry leaders such as Flight Centre's Graham "Skroo" Turner have also lobbied hard on this front, and after Christmas, ATIC will press Mr Tehan and the states "on the critical need to reset the thinking on our domestic borders" given Australia's international borders will remain closed for some time.
Tourism & Transport Forum's CEO Margy Osmond is also pushing for open borders, while signalling that Mr Tehan would bring "a strong regional Victorian perspective" (he holds the seat of Wannon in the state's south-west), and a "fresh set of eyes to the ongoing challenges".
"TTF looks forward to working closely with Minister Tehan and his team as the domestic tourism sector continues to lose $3.6 billion a month as COVID-19 hotspots like that in Sydney's northern beaches continue to emerge and travel remains subdued," Ms Osmond said.
"Our industry, both nationally and in the minister's home state of Victoria, has been hit for six and is clearly still in survival mode."
Mr Westaway worked with Tourism Australia on the landmark Tourism 2020 blueprint a decade ago; it was instrumental in gradually helping to grow Australian inbound tourists to record numbers in 2019, when more than 9.4 million tourists visited our shores.
Tourism 2020's success was in being a whole-of-government and industry strategy that got everyone on the same road.
"Tourism 2020 actually set a standard that the states and territories as well as the regions went on to build their own strategies and long-term planning around," Mr Westaway said.
With a hard international border, the New Zealand and other bubbles now likely to be delayed, plus the problem of labour and skills shortages with far fewer backpackers, the industry is under unbearable strain. Each open and shut border causes yet more pain.
"And that's not even taking into account the longer-term issues of infrastructure funding, more expensive insurance premiums and the generally changing face of the tourism industry following COVID," Mr Westaway said.
As thousands of Australians cancelled their travel plans over the weekend due to the northern beaches outbreak and ensuing border closures, the sector is already pushing for JobKeeper to be extended beyond March next year.