Tasmania stands alone as the only state in the nation to see a drop in payroll jobs, recording a significant drop in employment, with tourism-related businesses hardest hit.
The significant impact the border closures have had on Tasmanian jobs figures, especially the hospitality industry with the number of payroll jobs falling by 0.9 per cent.
From the Mercury 23.10.21
THE latest drop in Tasmanian jobs figures showed the "massive impact" border closures have had on the state's hospitality industry, a peak body says.
New data from the Australian Bureau of Statistics showed Tasmania bucked the national trend with the number of payroll jobs falling.
Economist Saul Eslake said the data showed that, nationally, the number of payroll jobs rose 0.2 per cent over a two-week period in September, largely driven by increases of 0.9 per cent in both NSW and the ACT.
"Tasmania went against the national trend during this most recent two-week period, with the number of payroll jobs falling by 0.9 per cent," Mr Eslake said.
"The only other jurisdiction to record a decline was Queensland, down 0.3 per cent.
"I think it does underscore that Tasmania's tourism sector – which is a larger percentage of our economy and jobs than for any other state – has been hard hit by the continued closure of our borders to our two most important sources of visitors."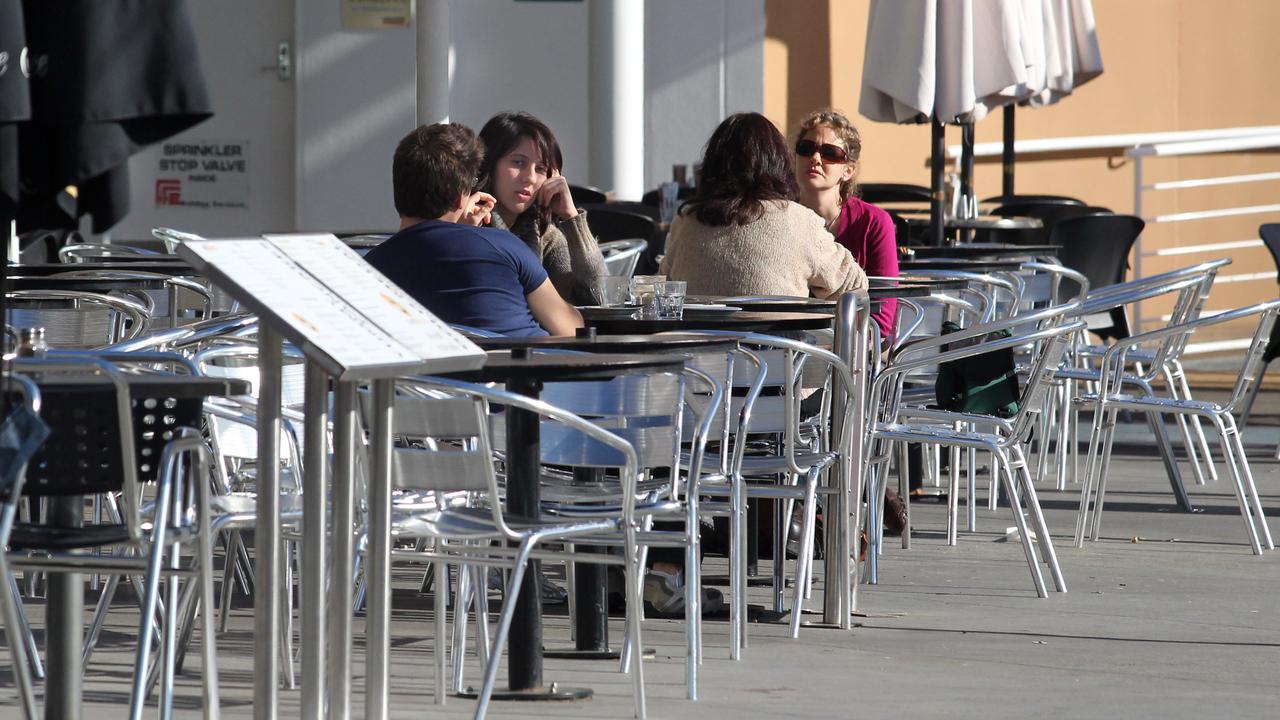 Restaurants and other tourism industry businesses have been hit hard by the state's extended border closure.
Tasmanian Hospitality Association chief executive Steve Old said he hoped the lifting of borders would allow hospitality businesses to employ more staff.
"The fact the state was one of only two in the country to record a decline in payroll jobs highlights how hard our venues have been hit with borders being closed to our two biggest tourist markets," Mr Old said.
"With the significant downturn in visitors, many businesses are operating well below 100 per cent capacity and the flow-on effect goes down to staffing numbers.
"On Friday was saw the Premier finally outline his long-awaited reopening schedule, we all hope and expect this will be the catalyst which will see interstate visitors flock back to Tasmania over the summer months and in turn business can add more staff to rosters due to the increased demand.
"The recent launch of the government's online platform 'Shift Sharer' also shapes as a key tool in helping fill any shift vacancies across both the hospitality and tourism sectors, and we encourage both employers and workers to access the platform, which was designed to address labour supply shortages."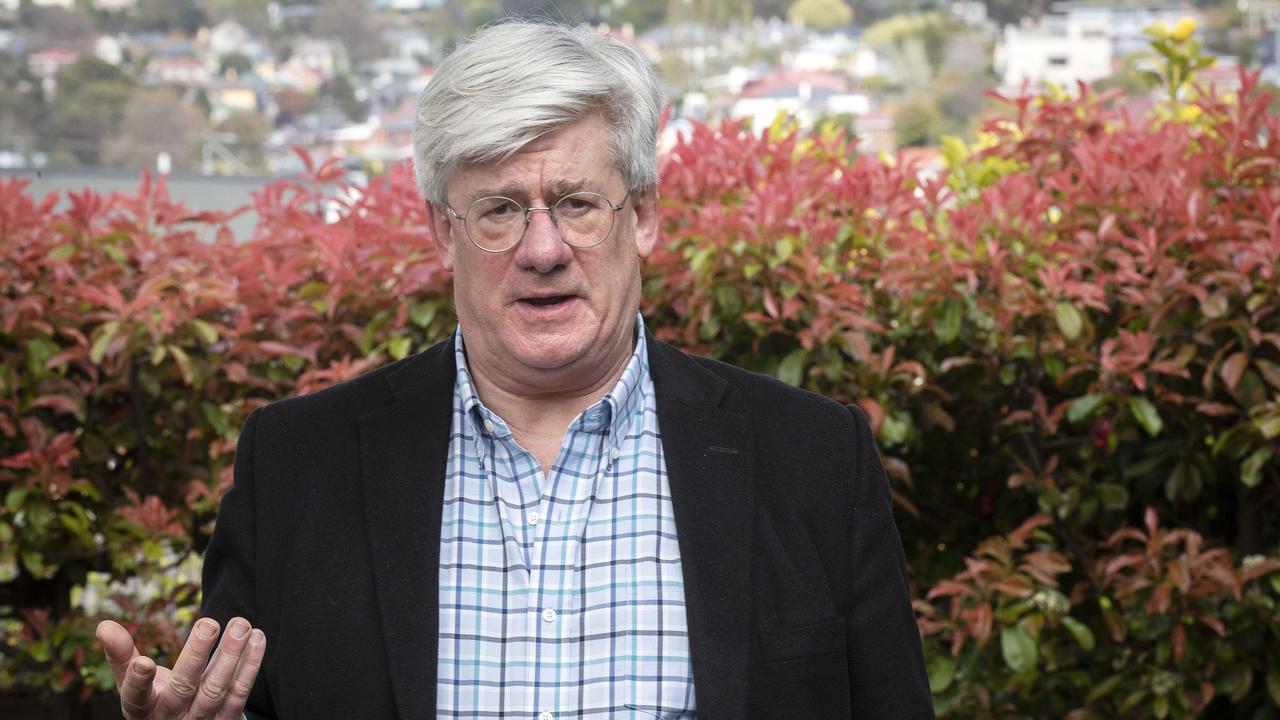 Economist Saul Eslake said it is probable the latest job losses have mostly come from tourism-related businesses. Picture: Chris Kidd
Mr Eslake said the ABS data did not provide details on the industry, gender or age composition of the level or changes in the level of payroll employment.
"However, based on the previous (data) release, it seems probable that the ongoing job losses in Tasmania have been concentrated in tourism-related sectors, in particular, accommodation and food services, and arts and recreation services as a result of the closure of Tasmania's borders to people from Victoria, NSW and the ACT for most of this period," he said.
Face mask mandate to lift across southern Tasmania
THE mandated routine wearing of face masks throughout southern Tasmania is expected to be lifted at 6pm on Friday, but the rule will remain for a range of situations.
The requirement for Tasmanians in 12 southern local government areas to wear a mask both indoors and outdoors when outside their home stayed in force as a precaution after the end of a three-day lockdown on Monday.
Authorities will on Friday provide a further update, where it is anticipated the mask mandate will be eased.
It will depend on the latest information on testing for Covid-19, following a positive case who spent time in the community last week.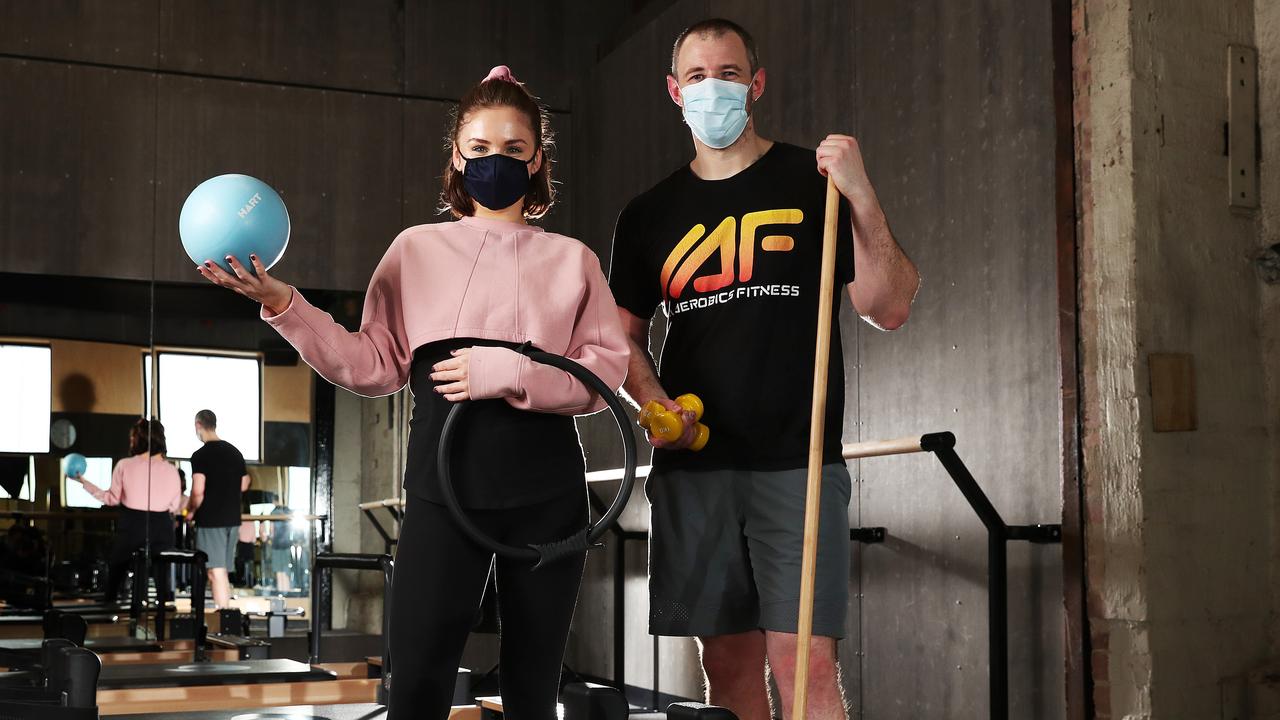 Mahalia Woodham pilates instructor and Rob Ole person trainer at All Aerobics Fitness in Hobart in the pilates studio area of the gym where masks need to be worn. Picture: Nikki Davis-Jones
The requirement to mask up has also applied to gymgoers, and All Aerobics Fitness co-owner Guy Franklin said there had been very receptive.
"They really have been quite diligent actually, because there's that sense of relief that we haven't had to go through what people on the mainland went through and we feel a lot of empathy for them,'' he said.
"It takes some getting used to and every now and then people forget … but people were very good and they understood we don't want Covid down here."
While the broader mask rules are expected to lift, they will still be required in healthcare settings like hospitals, and on commercial flights and within Tasmanian airports.
Face masks are also required to be worn at events where there are more than 1000 people attending, regardless of whether they are seated or unseated, indoors or outdoors.
What you can and can't do following lockdown
THE stay-at-home order for 12 Southern Tasmania council areas ends at 6pm on Monday, but face masks are required outside the home by everyone aged 12 years and older.
Masks must also be worn if visiting someone else's home unless you are in a significant relationship with the person you are visiting.
People undergoing vigorous exercise — such as running or cycling — are among the exemptions, which also include people working alone, people who are being married and when eating, drinking or taking medicine.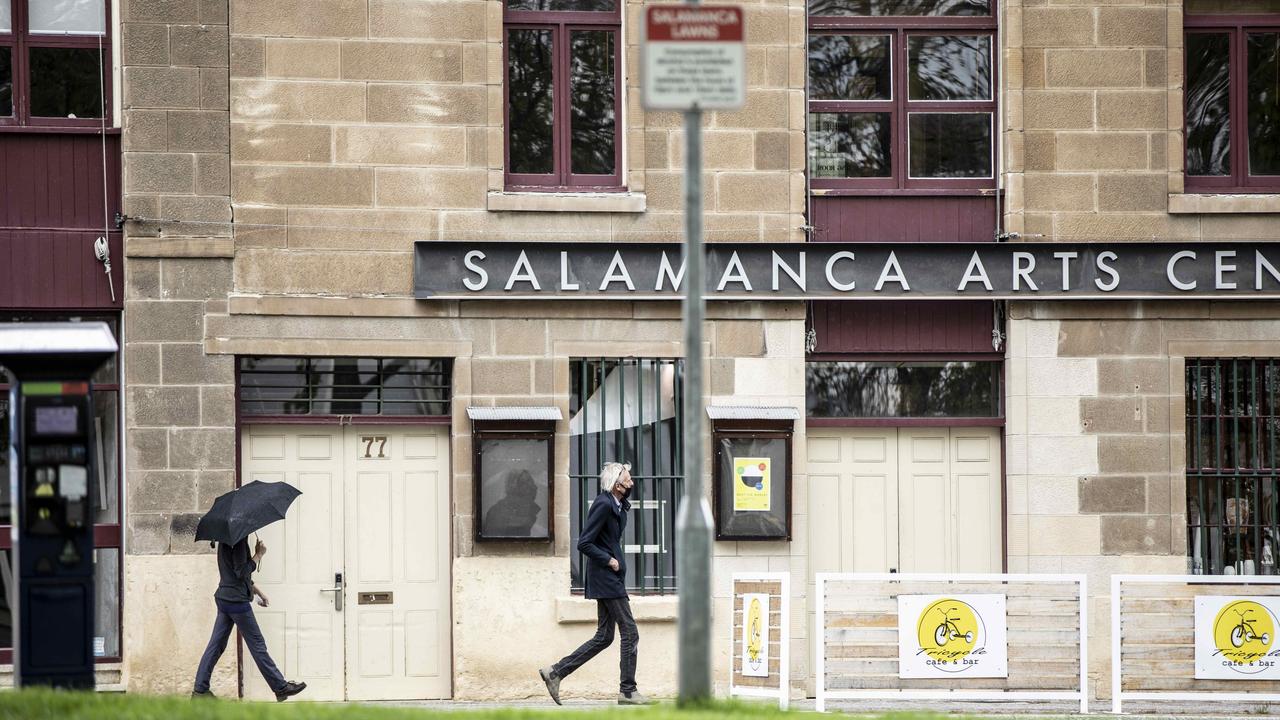 Schools will operate as normal on Tuesday.
Teachers in primary and secondary schools and secondary students will be required to wear face masks during this time. Primary students aged over 12 do not have to wear a mask at school, but are required to wear one outside school.
Anyone who enters or exits Southern Tasmania up to 6pm Friday will need to continue to wear a mask – this includes those leaving the area.
Approved travellers from high-risk areas interstate will again be able to arrive in Southern Tasmania after 6pm on Monday, but will need to follow all restrictions.
Restrictions on visits to aged care institutions and hospitals will remain in place until 6pm on Friday.
From 6pm on Monday, the household gathering limit will return to pre-lockdown restrictions of up to 100 people.
Source: coronavirus.tas.gov.au
Southern Tasmania's snap lockdown to end as planned
THE risk of Tasmania going into another snap lockdown is fading as vaccination rates rise, Premier Peter Gutwein says.
Mr Gutwein on Monday announced that the three-day lockdown would end at 6pm as scheduled after no further cases of Covid-19 were detected in the state's south.
Some restrictions — most notably mask wearing and restrictions on visiting hospital and nursing homes — will remain in place until the end of the week.
Mr Gutwein said the results of 1,463 Covid tests conducted on Sunday had yielded no positive results. The short, sharp lockdown will be followed by a "snap back".
"What I'm very pleased to say is that we're on top of this and as of tonight, at 6pm, as per the plan, the lockdown will be lifted."
He said the lockdown has been a prudent and necessary response.
"Experience in other jurisdictions as indicated that with delta, you can never be too early, you can only be too late," he said.
"I've always been of the view that the harder you work, the luckier you get.
"In this case, obviously we have been fortunate. This individual was in the community, he did test positive and importantly, we've seen no community transmission."
Mr Gutwein said that lockdowns became less likely under the national Covid plan as vaccination rates climbed.
"I would hope that this is the last lockdown," he said.
The state government has negotiated access to federal pandemic payments on a pro-rata basis and was working on further help for local business.
State Health Commander Katherine Morgan-Wicks said the state was at 89 per cent single-dose and 68.5 per cent double dose vaccination rates — with 304,076 people fully vaxxed.
Tasmania is expected to reach the milestone of 70 per cent of those aged over 16 fully vaccinated on Wednesday, 80 per cent by Melbourne Cup Day and 90 per cent by December 1.
Southern Tasmania was put into lockdown for three days from 6pm on Friday.
It was sparked by concerns the movements about a 31-year-old NSW man who absconded from hotel quarantine on October 11 and was discovered to be infected with Covid.
The man was in the Bridgewater community for about 18 hours before police tracked him down.
Public Health Director Dr Mark Veitch said the decision to call the lockdown was justified as a preventive measure but nearly a week after most of the identified 168 close contacts had been placed into quarantine, the worst of the risk had passed.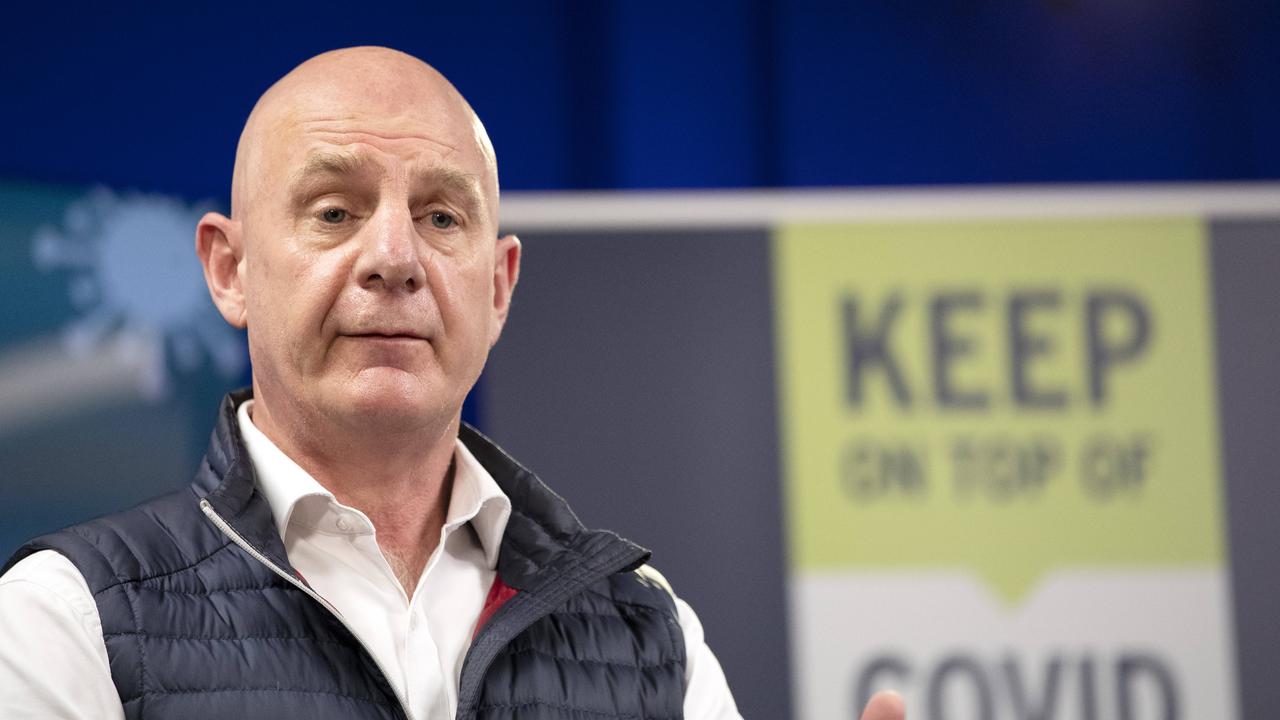 Tasmanian Government Covid update at Hobart, Premier Peter Gutwein. Picture: Chris Kidd.
"It's one of the paradoxes actually of preventive measures generally," he said.
"Sometimes take measures to prevent adverse outcomes at a population level. And in this instance, there was substantial risk out there.
"We knew that this person who was in the infectious phase of his illness was out in the community for 18 hours, he had been to places that we had were only just identifying and could plausibly even now have been somewhere that we haven't identified.
"That's a high risk situation for Tasmania, and we were moving and mixing like it's 1999, really.
"We had to put measures in place that prevented the risk of transmission beyond the people who had been in contact with the case."
Fears of an outbreak centred on the community of Bridgewater.
Brighton Mayor Leigh Gray has thanked residents, the State Government and the Department of Health after a busy weekend of testing and vaccinations at clinics locally and citywide.
"The local testing and vaccination over the past few days and compliance with lockdown and health regulations has been exceptional," he said.
"The way that everyone behaved over the last few days, demonstrates what a resilient, caring and responsible community we have here."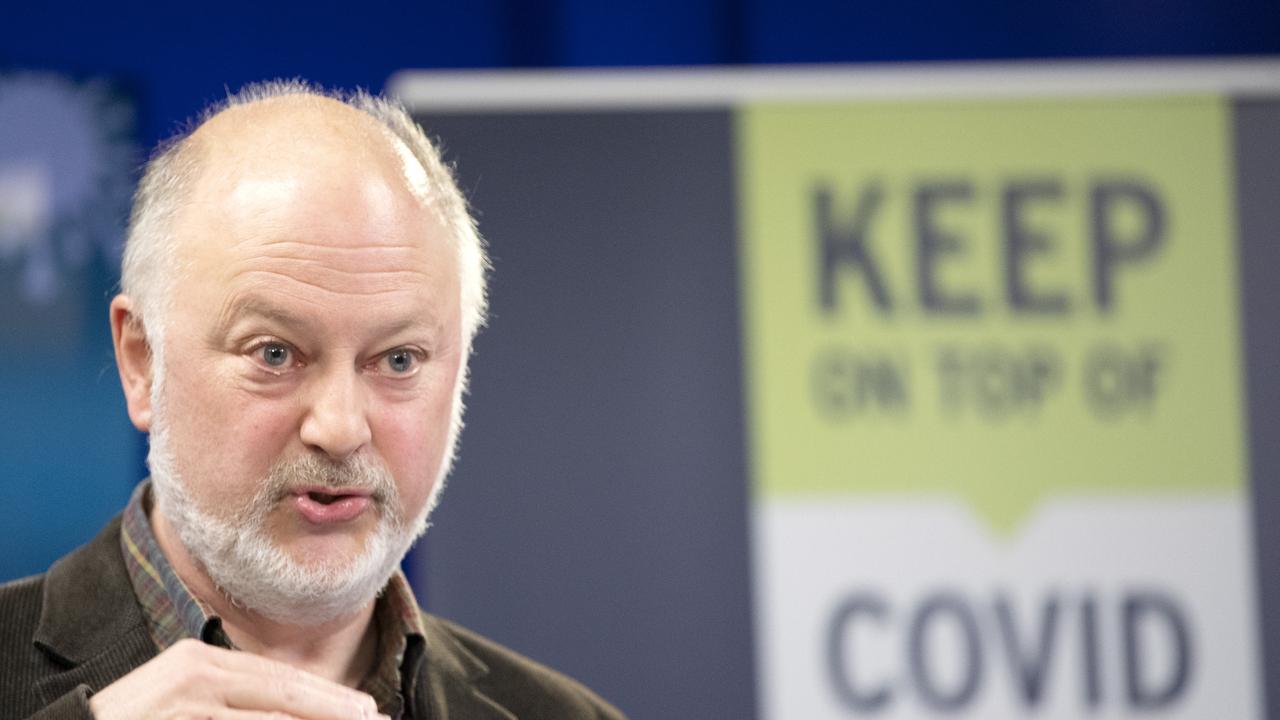 Tasmanian Government Covid update at Hobart, Director of Public Health Dr Mark Veitch. Picture: Chris Kidd
Tasmania Police Deputy Commissioner Donna Adams said public compliance with the requirements of the lockdown had been high.
"There have been some really nice examples of police interacting well with members of the community," she said.
"Out in Bridgewater, we had a group of young people in a park and police providing those young people with a mask so that they could comply with the requirements in terms of mask wearing."
Around 500 vehicles had been checked at boundary checkpoints and only 37 turned back. There have been 13 infringement notices issues and three fines for failing to wear masks or leaving home without a permitted reason.
In a joint statement, the Tasmanian Chamber of Commerce and Industry, the Tasmanian Small Business Council, the Civil Contractors Federation and Master Builders Tasmania welcomed the end to the lockdown.
"This lockdown came as a significant blow to all of the businesses we represent," they said.
"While we welcome the fact that the Government is now working on a business support package, no Government support can ever fully compensate a business for taking away their right to trade and earn a living.
"It won't be lost on many Tasmanians that we were dropped into lockdown without a single case of community transmission, and no cases were identified over the course of the lockdown.
"Given the massive impact on business and that Tasmania will shortly be at 70 per cent double vaccination — at which point Victoria and NSW have exited lockdown — we urge the Government to very carefully consider the need for lockdowns in the future."