The winner of Wotif's Aussie town of the year award has been found, with a surprise winner of the award.
Results below:
Launceston
Caloundra, QLD
Tamworth, NSW
Yarra Valley, Victoria
Adelaide Hills, South Australia
Bright, Victoria
Hervey Bay, Queensland
Halls Gap, Victoria
Batemans Bay, NSW
Busselton, WA
Related Domestic Tourism: The key questions on WA's border reopening
Related Attractions: Darwin Waterfront reveals next stage of development
The destination that just took out top place in the Aussie Town of the Year Awards is … not what you might expect.
Now in its fifth year, Wotif's annual Aussie tourism awards aim to recognise the country's top destinations for the year ahead. The rankings is based on an index that looks at affordability, quality, and traveller reviews. This year sees Tasmania's inaugural win, with Launceston taking out top spot.
While Tasmania claimed the top spot, there was representation from six states in the top ten (which we outline below). Victoria was the most decorated state, with three destinations making the final list. Two Queensland destinations also made the list, as the state continues its lead in 2022 as the most sought-after Australian state.
Pictured here: the Launceston Seaport precinct.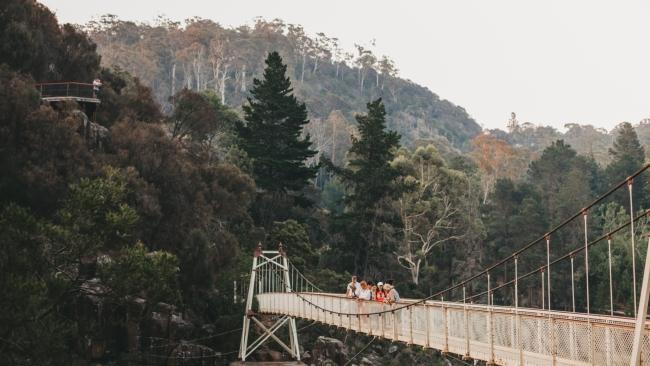 As Launceston claims this year's top spot, research commissioned by Wotif indicates 21 per cent of Aussies say their desire to travel to Tasmania has grown in the last 12+ months, led by NSW and VIC travellers.
Wotif managing director Daniel Finch said: "Launceston's fresh produce, renown sparkling wine and commitment to great food is world-famous and with some of Tasmania's most spectacular natural landmarks just a short drive away, including the Tamar Valley, Cradle Mountain – Lake St Clair National Park and the Bay of Fire, it's no surprise that demand for the city has grown by over 125 per cent on Wotif.com
"Offering great affordability, with an average daily accommodation rate of $160 in 2021, several new hotels in the city and endless experiences on offer, a trip to Launceston is every bit worth the hype."
Pictured here: Cataract Gorge – Launceston's own piece of wilderness just 15 minutes walk from the city centre. Picture: Tourism Tasmania.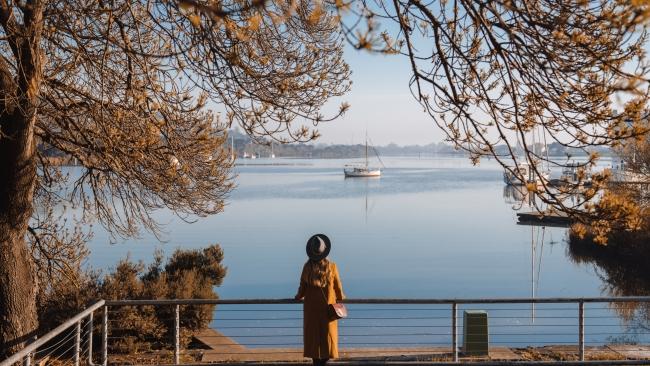 Chris Griffin, CEO of Visit Northern Tasmania, said: "We've always known Launceston is one of the best places in the world. We are so delighted to once again host visitors from the mainland as they return to Tasmania, and we can't wait to welcome more throughout 2022. Our promise is that you will grow here – whether that's through close encounters with our nature and wildlife, reconnecting with loved ones while travelling, indulging in our fresh seasonal produce, or getting outside your comfort zone on an adventure, you will change for the better when you visit us."
Pictured here: Kanamaluka / River Tamar, Launceston. Picture: Tourism Tasmania.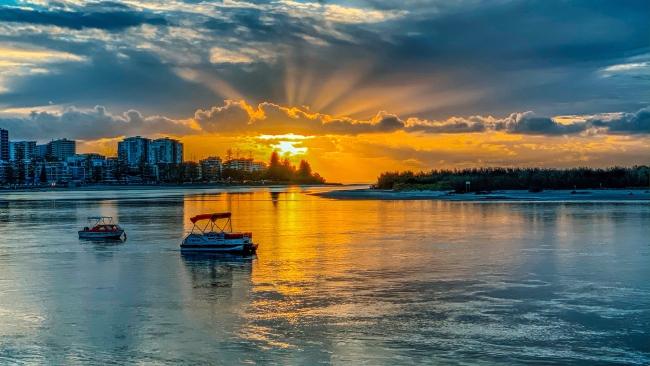 2. Caloundra, QLD
With a string of excellent beached on offer, the coastal town of Caloundra is paradise for swimmers and surfers alike. The aquatic activities don't stop there, with kayaking, paddle boarding and windsurfing also on off for the perfect summer getaway.
Picture: Getty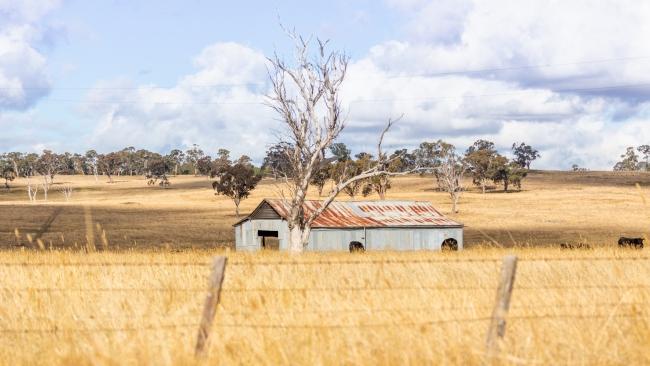 3. Tamworth, NSW
Australia's country music capital is also home to one of the country's most renowned Big Things: the 12-metre high Golden Guitar. With plenty of country music charm and hospitality, Tamworth also features an award-winning regional playground and marsupial park, galleries, museums and national parks.
Picture: Getty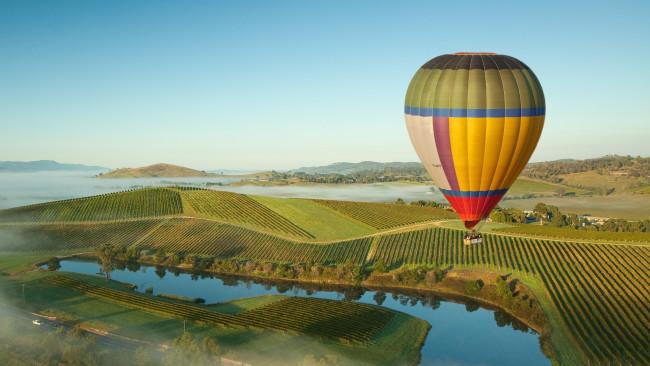 4. Yarra Valley, Victoria
Less than an hour from Melbourne, Yarra Valley offers an abundance of character and charm – historic homesteads, cellar doors, craft distilleries, and a century-old steam train through the Dandenong Ranges.
Picture: Visit Victoria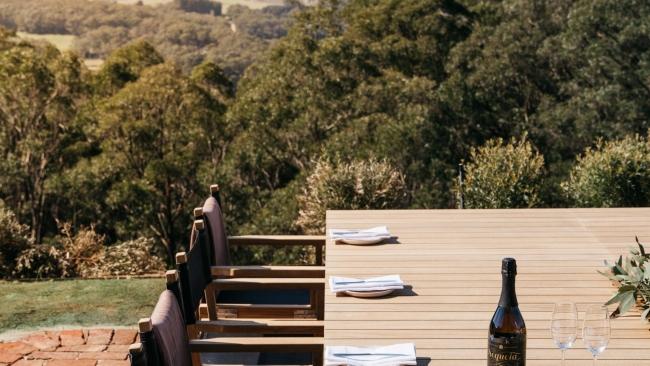 5. Adelaide Hills, South Australia
A convenient 20-minute drive from South Australia's capital city, Adelaide Hills still feels like a world away with rolling landscapes, renowned wineries and the town of Handorf, Australia's oldest surviving German settlement.
Pictured here: Sequoia Lodge, Mounty Lofty, Adelaide Hills. Image supplied.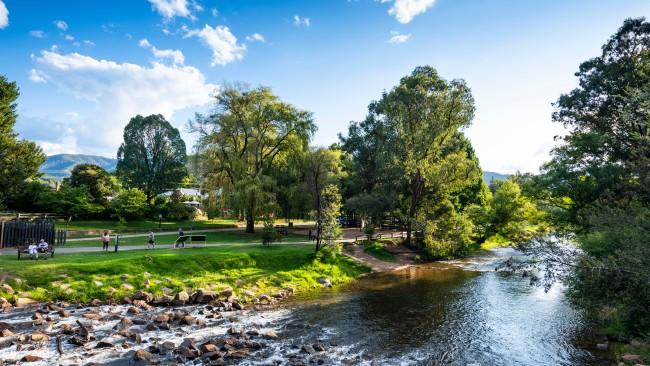 6. Bright, Victoria
Nature lovers need to look no further than Bright, where life is lived outdoors. From rivers and lakes to mountains and valleys, the area offers walking and hiking for all levels and some of the best cycling in Australia.
Pictured here: The Ovens River, Bright. Picture: Visit Victoria
7. Hervey Bay, Queensland
Whether its swimming, hiking and whale watching, or a trip to K'gari (Fraser Island) that you're after, Hervey Bay is one of Australia's best kept-secrets.
Pictured here: Whale watching at Hervey Bay. Picture: Tourism and Events Queensland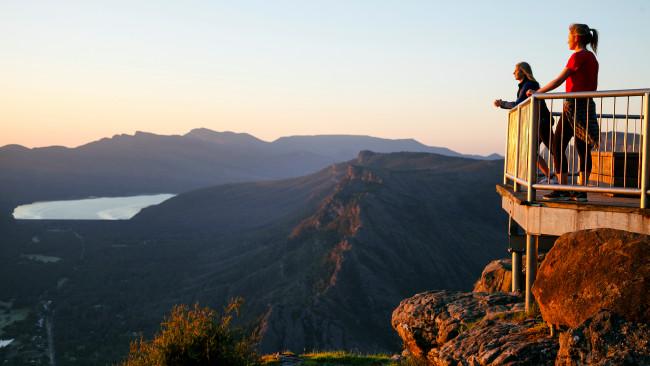 8. Halls Gap, Victoria
An adventure enthusiast's paradise in the heart of Grampians National park, Halls Gap offers abseiling, rock climbing, bush walking and cycling. In addition to some amazing wildlife and native plants, ancient rock art showcases the region's Indigenous history.
Picture: Julian Kingma / Visit Victoria
9. Batemans Bay, NSW
Crystal blue waters and a laid-back community make Batemans Bay the perfect place to slow down and connect with nature, all while supporting a deserving region.
Picture: Destination NSW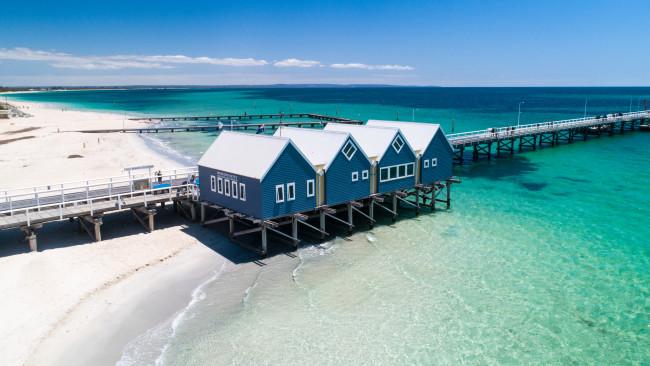 10. Busselton, WA
The gateway to the world-famous Margaret River Wine Region, Busselton's natural beauty, abundance of space, fine wine and fresh coastal air is, as the locals call it, "remedy to modern life".
Pictured here: an aerial view of the Busselton Jetty. Picture: Tourism WA