Talks between organisers and the Tasmanian government are still undergoing, but with uncertainty around border closures and gathering limits, the Falls Festival is being viewed as unlikely to go ahead.
Related Tasmania:Revamp Of Tasting Trail Campaign
Related Cultural Exports: Musicians relocate to WA's bustling music scene
from the mercury 29.09.21
LESS than three months remain until when the iconic Falls Festival would usually be held in Tasmania, and there is still no official word on whether it will proceed.
Talks between organisers and the state government continue, but given the event's scale, coupled with the unknowns of border restrictions and gathering limits, Falls would face major challenges if it decided to forge ahead.
The much-loved festival at Marion Bay, that routinely sees thousands of music fans attend each year, was just one of a host of events abandoned during a Covid-dominated 2020.
It was cancelled in July last year, and organisers stopped short of guaranteeing its return to Tasmania, saying they remained hopeful of coming back.
Given Falls is traditionally held between Christmas and the new year — and the significant logistic considerations involved in holding such an event — there are doubts about its future.
The Liberals unveiled a policy during this year's election campaign focused at reviving well-known Tasmanian events post-Covid, which will see the Taste of Summer food and beverage festival being held at the Hobart waterfront this summer.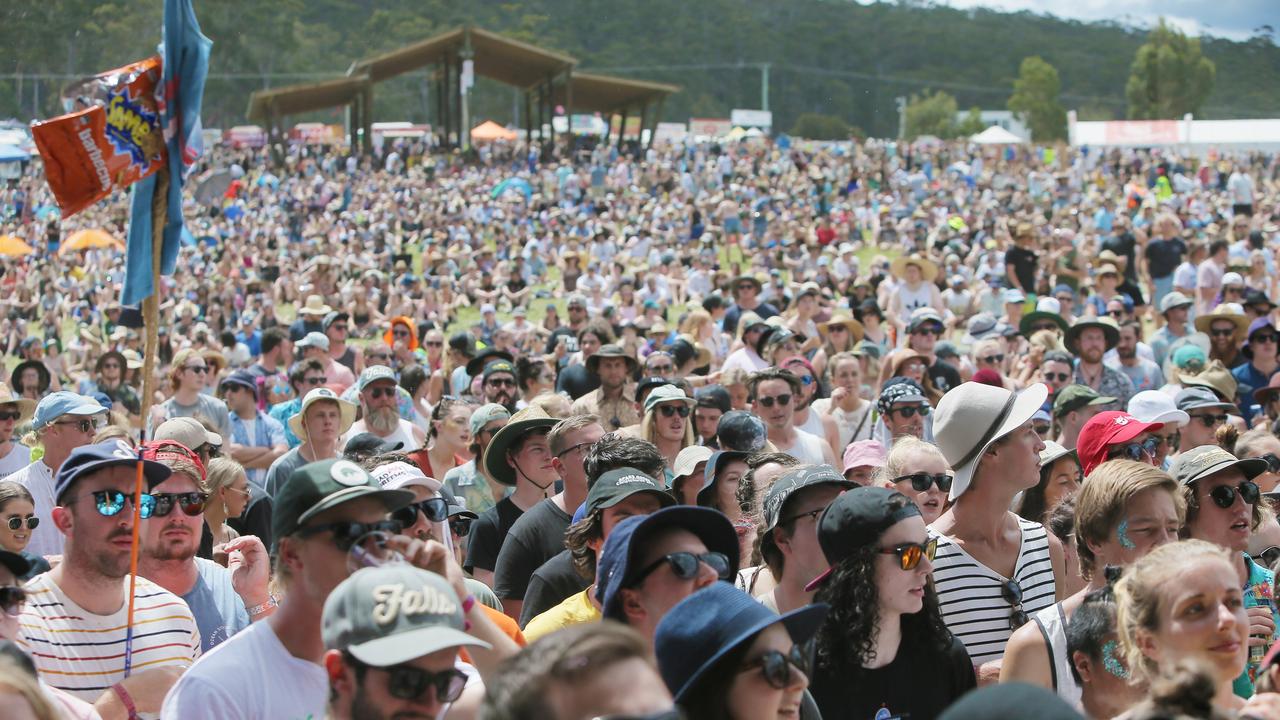 Falls Festival Tasmania 2017/2018. Pictured at the music festival is punters in the crowd. PIC: MATT THOMPSON
But a state government spokeswoman could not say whether Falls would proceed in 2021.
"We continue to be in discussion with the Falls Festival organisers about the arrangements for future events in Tasmania,'' she said.
A spokeswoman for the event's organisers said there was no update on the event's prospects for this summer.
Tyler Richardson, the frontman of well-known Tasmanian band Luca Brasi, said he was hopeful Falls could still go ahead.
"I haven't heard a single thing. I have my fingers crossed as much as everyone else,'' he said.
"I'm really hopeful that something might happen and we should be in a really good position by that point with vaccination levels, especially in Tasmania."
Mr Richardson said he was "doubled vaxxed and ready to rock".
Last month, Vandemonian Touring launched an event called Hobart Summer, to be held at the Regatta Grounds from December 26 to January 2, headlined by The Presets and Vera Blue.