The events industry is struggling in Hobart, as venues limits are causing havoc. Industry leaders are calling for a removal of the venue limits.
The Royal Agricultural Society of Tasmania president Scott Glad believes the RAST is looking at a $200,000 loss.
Royal Hobart Show organisers are projecting a massive financial loss.
Related Attractions: London's bridges are falling down
Related Community: Vaccination rules for FNQ businesses
from the mercury 24.10.21
Royal Hobart Show organisers have revealed their massive projected financial loss as questions rise over capacity limits for the embattled events industry.
The Royal Agricultural Society of Tasmania had been anticipating a loss at the 200th Hobart show event since they learned each session would have a 5000-guest limit.
RAST president Scott Gadd said this year's event "was one of the better shows in every way except financially".
He said the team had mountains of paperwork to sort through to determine the exact loss, but the estimated figure was dire.
"We're looking at a significant six-figure loss, probably $200,000 or more," he said.
"We could have handled triple the number of patrons per session that we were allowed to have."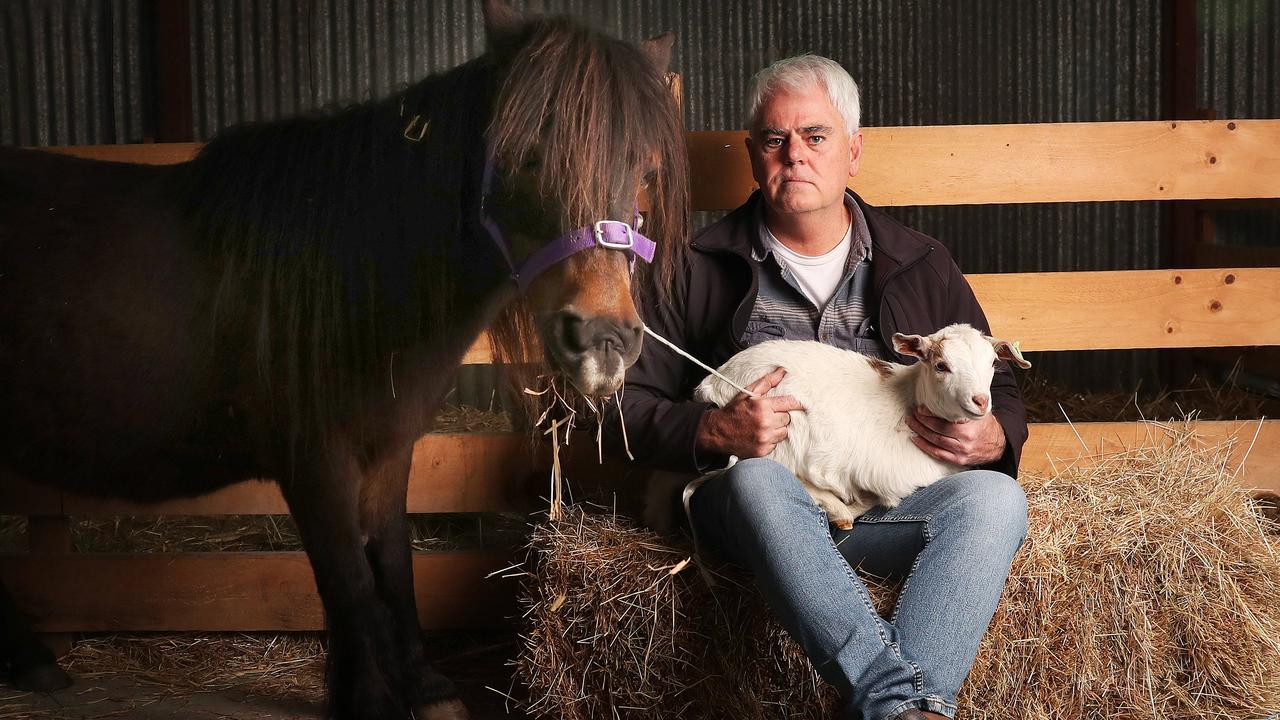 Scott Gadd with Surprise the pony and a baby goat in the Hobart Show animal nursery. Scott Gadd CEO of the Royal Agricultural Society of Tasmania says major events like the Hobart Show face a grim future if a 5,000 person cap remains going forward into 2022. Picture: Nikki Davis-Jones
Mr Gadd said holding two separate sessions a day required extra management, and the three-day snap lockdown had killed the Wednesday sessions.
Mr Gadd said the outlook for events into next year was grim.
"If that 5000 person limit stays you can kiss the events industry goodbye," he said.
"I understand that they had to put a limit on it, it's more driven by their ability to contact trace and support hospital systems if there's an outbreak, but if they want an event industry in Tasmania then that cap's going to have to be more like 20,000 or every (large) event will not be able to proceed."
Mr Gadd said it was unfair and illogical to give seated stadium events a 10,000 cap without allowing freestanding events the same restriction.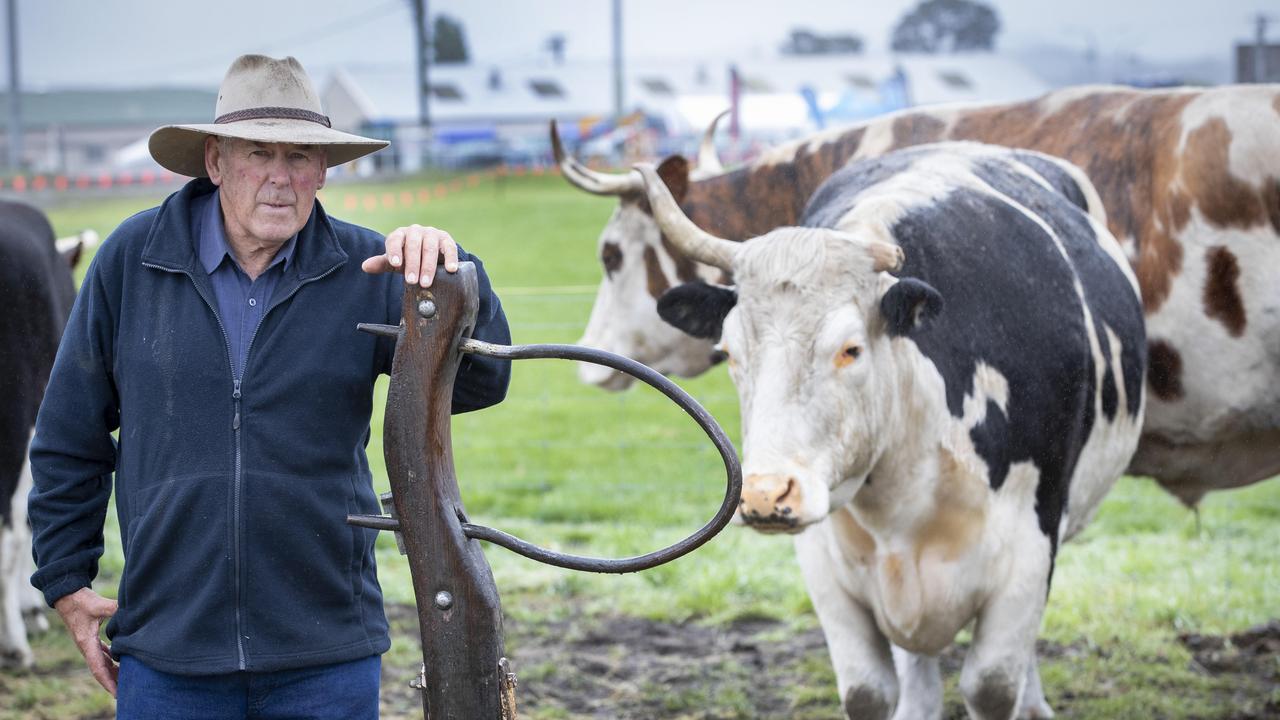 Brian Fish of Oatlands with his bullocks at the Hobart Show. Picture: Chris Kidd.
Given the length of time spent near someone is a major factor in the likelihood of catching coronavirus, Mr Gadd questioned why more people could stay seated near each other at sport events than moving around at a freestanding event.
He believed sports events received more support because "shows make millions for their local industry, but not for big businesses".
The RAST has adopted a sustainable financial model which Mr Gadd said should keep them afloat.
He said their stage one Bunnings development was a success, with Anaconda and Spotlight stores due to open mid-December for stage two, and stage three set to overhaul the Hobart Showground in Glenorchy.
Mr Gadd said camaraderie and positivity among volunteers and workers made him "the proudest I've ever been of the show", but he feared next year's instalment might not proceed if capacity limits remained.
"It's pretty much killed the industry," he said.
His concerns come after agricultural shows in Launceston, Burnie, Brighton and Circular Head were cancelled due to Covid-19 restriction difficulties.
A government spokeswoman said free-moving and mixing events would remain capped at 5000 under the revised Events Framework beginning November 1.
"Outdoor seated events in stadiums and arenas are capped at their seated capacity," she said.
"As we prepare to open our borders on (December 15) it will be important for some restrictions to remain in place to keep Tasmanians safe.
"We have worked closely with the Royal Hobart Show and provided $250,000 in direct financial assistance, as well as in kind assistance, in addition to the Agricultural Show Development Grants Program which was targeted to support the sustainability of agricultural show societies.