Kangaroo Island will undergo a $5m project to rejuvenate the area surrounding the oldest lighthouse in South Australia. The revamped lighthouse will include:
A spectacular cantilever viewing platform
Upgrades to heritage accommodation
A café
Visitor centre
New walking trails
Related South Australia: 7 month delay endangers mangroves
Related Attractions: London's bridges are falling down
from Adelaide now 24.10.21
Daredevil visitors to Kangaroo Island will be able to stare into the cauldron of Devil's Kitchen as part of a major redevelopment of the Cape Willoughby lighthouse precinct.
The $5m project to rejuvenate the area surrounding the oldest lighthouse in South Australia will feature a spectacular cantilever viewing platform extending over the 10m-high chasm, offering breathtaking views of the rugged cliffs and ocean below. Eight hectares of formerly private land has been purchased for the project, which will be jointly funded by the State and Federal governments.
Upgrades to heritage accommodation and day visitor facilities, a café and visitor centre and new walking trails will also be part of the revamp.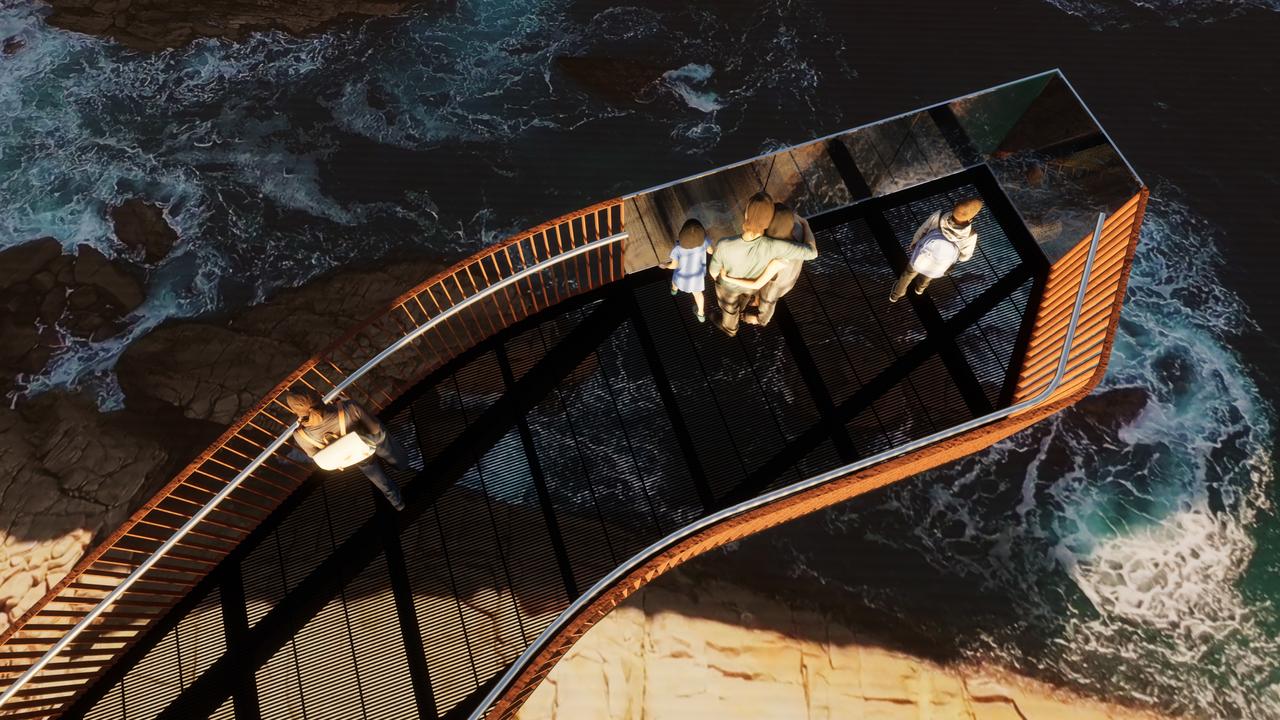 An artist's impression of spectacular cantilever viewing platform overlooking Devil's Kitchen on Kangaroo Island.
Environment and Water Minister David Speirs said the upgrade would help the island's economy recover from the devastating 2019-20 bushfire and the effects of the pandemic which slashed visitor numbers.
"Cape Willoughby is located on the most easterly point of Kangaroo Island, offering stunning views of Backstairs Passage and towards the Fleurieu coastline," Mr Speirs said.
"The upgrade of the accommodation, day visitor precinct and the construction of a viewing platform will transform the precinct into a must-see destination for the eastern end of the island."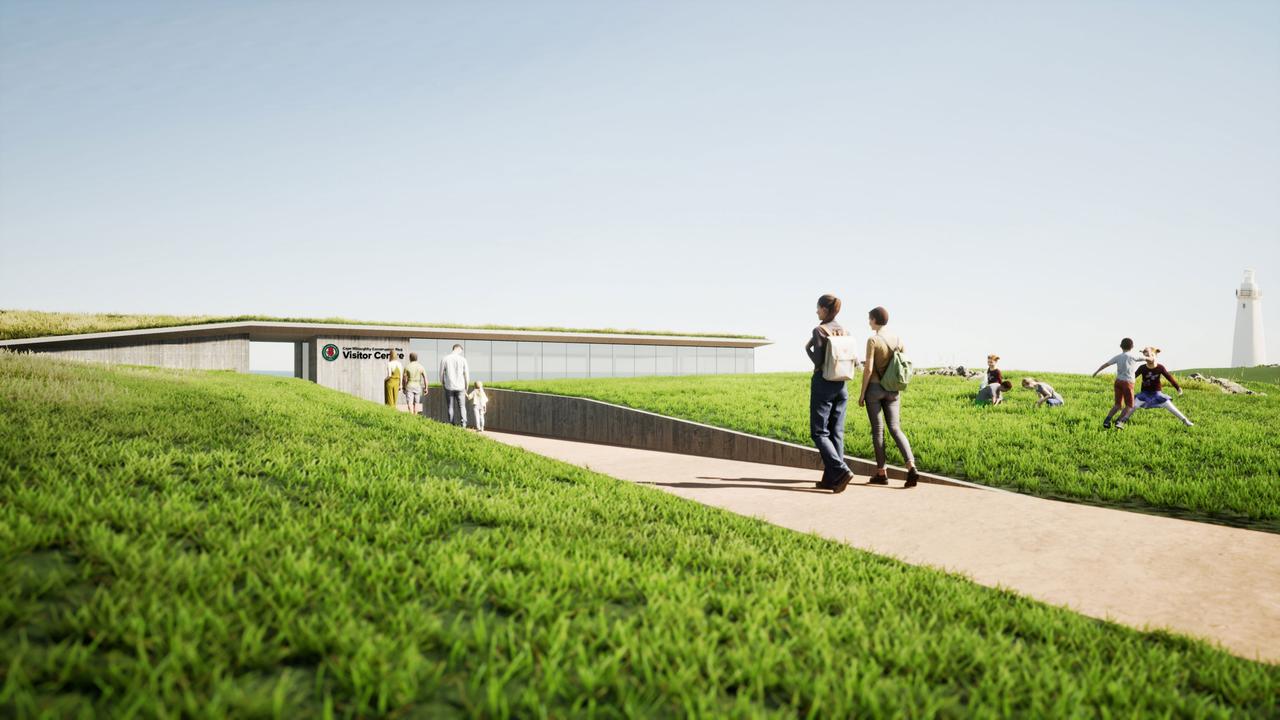 The proposed visitors' centre at Cape Willoughby Conservation Park on Kangaroo Island.
"The upgrades at Cape Willoughby will encourage visitors to stay longer and explore further by increasing the experiences offered outside of the more popular destinations."
It's a sentiment backed by Kangaroo Island's Mayor Michael Pengilly.
"It will add to the attractions of the Dudley Peninsula, boost the local economy and create another great destination with the walking trail from Penneshaw," Mr Pengilly said.
Minister Speirs said the work – from construction through to hospitality – was expected to generate up to 33 jobs.