After facing the night-life apocalypse lockouts, lockdowns, and property developers, Sydney's old red-light district is showing signs of a revival.
As the city itself remains relatively dead, The scene in the cross is different people are out, bar hopping and club going.
Related Attractions: Mixed sentiment towards Alice Springs wave pool
Related Domestic Tourism: How the Gold Coast is still considered regional?
from daily telegraph 28.2.22
As far as fun goes, the Sydney CBD isn't so much on life support as dead.
And not just an ordinary sort of dead but dead like some shut-in who isn't found for three years and everyone feels bad about it until it comes out no one really liked the deceased much anyway.
On a recent weeknight, this column wrapped up at a function in town around 11-ish and was hoping to find a few convivials with his tablemats.
And while in these, shall we say, uncertain times one does not wish to tempt fate with neutron bomb jokes it is hard to find a better description of just how depopulated downtown was of a weeknight.
Not so, however, Kings Cross.
Despite the three horsemen of the night-life apocalypse — lockouts, lockdowns, and property developers — Sydney's old red light district is showing what can only be called green shoots, suggesting that in cities as in the weeds that grow in your gutters life finds a way.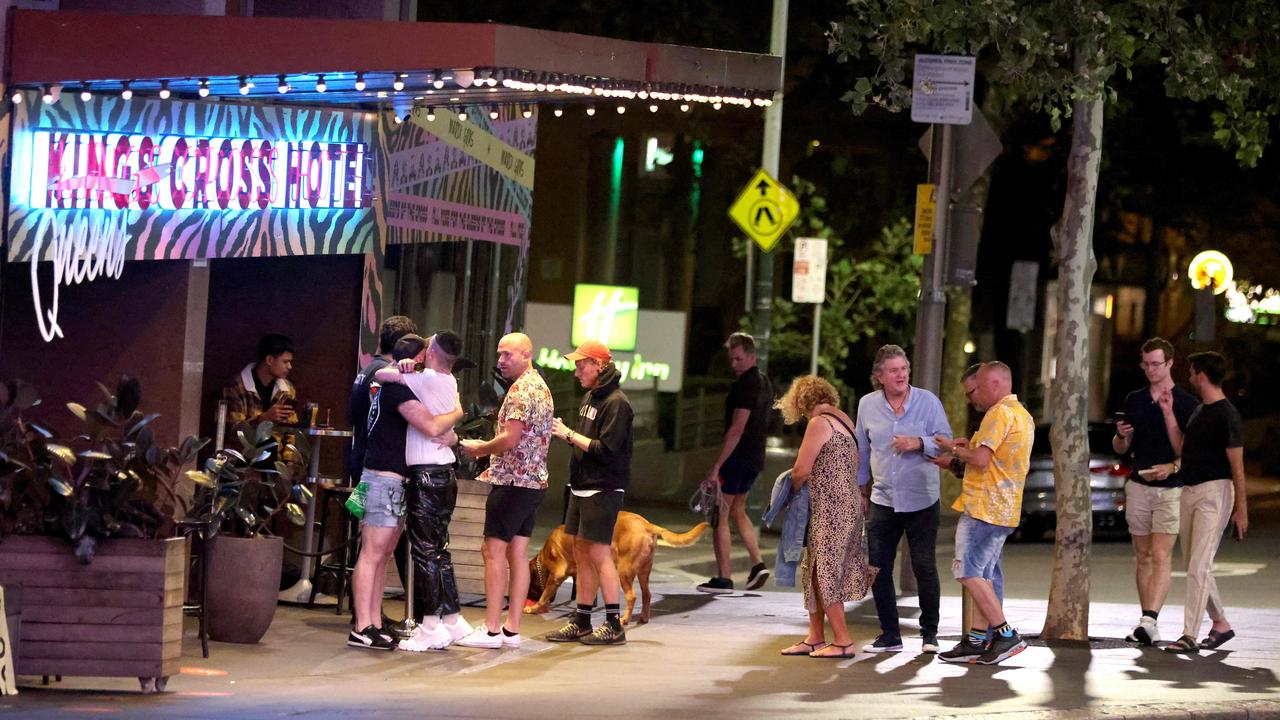 The city's old red light district is getting back to business. Picture by Damian Shaw
Saturday night saw The Mouth rolling down Darlinghurst Road on the way to dinner and saw … people out, bar hoppers, club goers, and even touts for strip joints.
With Covid rules all but gone and masks as common as Sunday mantillas, if you squinted through the rain-smeared back seat windows of your Uber it almost seemed like it was 2019.
Or earlier.
It was the same deal in our destination restaurant, an old Macleay Street favourite called Bistro Rex.
(This column is revisiting old favourites post-pandemic, both to see how they have fared and encourage promiscuous diners to settle down and become regulars).
A big round table of seven up the front in a buzzy, packed, darkened sorta-Parisian space, it was more a question of what we didn't order than what we did.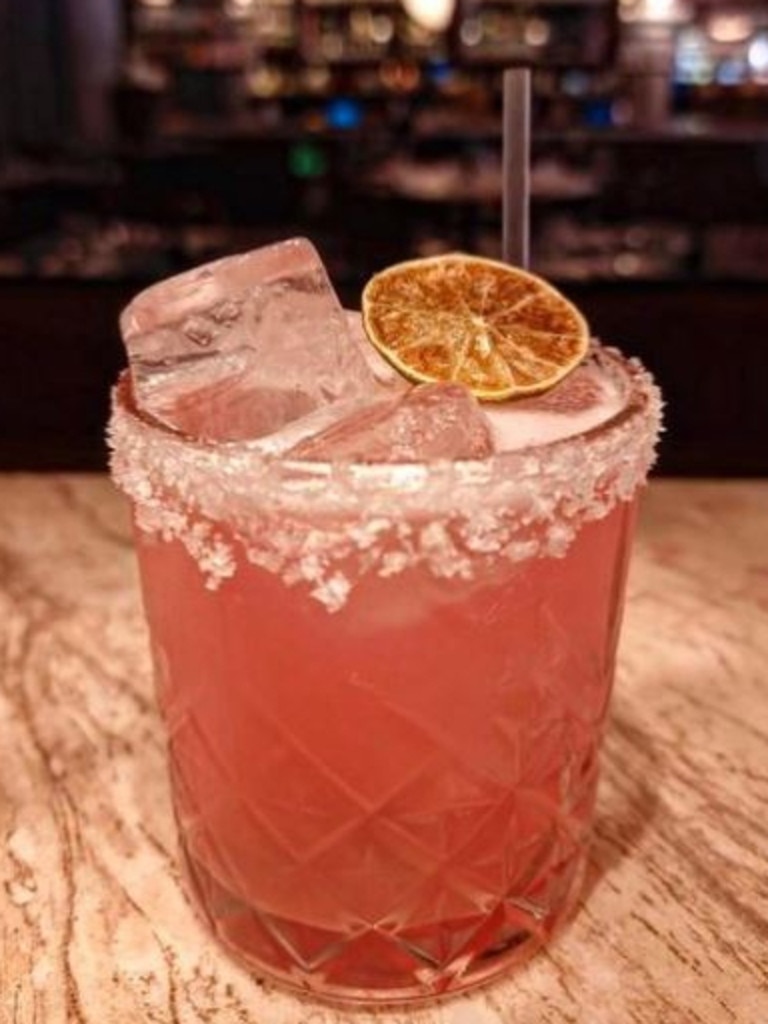 The Mar-GAY-ritas at Bistro Rex.
And mostly it was big hits. Bone marrow spring rolls were great fun. A heart-meltingly soft and rich lobster gnocchi is what this column wants as his last meal, when he can't chew any more. A piece of cod wrapped up in paper and baked with clams and a broth that was a meal in itself.
The booze was pretty too, with Mardi Gras-themed Mar-GAY-ritas pushed on us as soon as we sat down by a spirited sommelier who also got us into a great Cote-du-Rhone, among other goodies.
A few things didn't quite land (oysters had to be prised off their shells; the twice-baked cheese souffle was underseasoned) but it was the biggest "Sydney is back, baby!" this column has had since finding out a nearby suburb had a post-lockdown poo jogger.
Life, indeed, finds a way.