Following the announcement that Queensland will open the border, Australians have flooded bookings on one of Queensland's favourite tourist destinations. Tourist operators on Hamilton island are reporting that the demand has been overwhelming with interstate guests snapping up availability.
Those that have missed out don't have to worry, there are other island destinations that Queensland offers that can rival Hamilton island:
Magnetic island
Heron island
Daydream Island
Green Island
Keswick Island
Great Keppel Island
Moreton Island
Fraser Island
Bedarra Island
Related Queensland: Vaccination rules for FNQ businesses
Related Attractions: London's bridges are falling down
from the courier mail 24.10.21
Australians are scrambling for a piece of paradise as the promise of opening borders has caused a surge in bookings at Queensland's top island destination.
Hamilton Island CEO Glenn Bourke said demand had been overwhelming for the Great Barrier Reef tourism spot which is fully booked for October and has strong interest for the rest of 2021.
A search through Booking.com reveals 90 per cent of family accommodation options for week-long trips in mid-December are booked out.
And almost all accommodation is booked on the island for family holidays in January.
"We had a surge of bookings from New South Wales after the announcement on Queensland's border re-opening," Mr Bourke said.
"With international tourism restricted, Australians have fallen back in love with our own backyard and there's no backyard quite like Hamilton Island."
While there were few vacancies left for the coming months, Mr Bourke's advice for travellers wanting to head to Hamilton was to book well ahead for 2022.
Travellers who were unable to nab a holiday within their desired summer dates haven't missed out entirely as Queensland is aplenty with tropical escapes.
Here are 10 island paradises to rival a Hamilton Island holiday.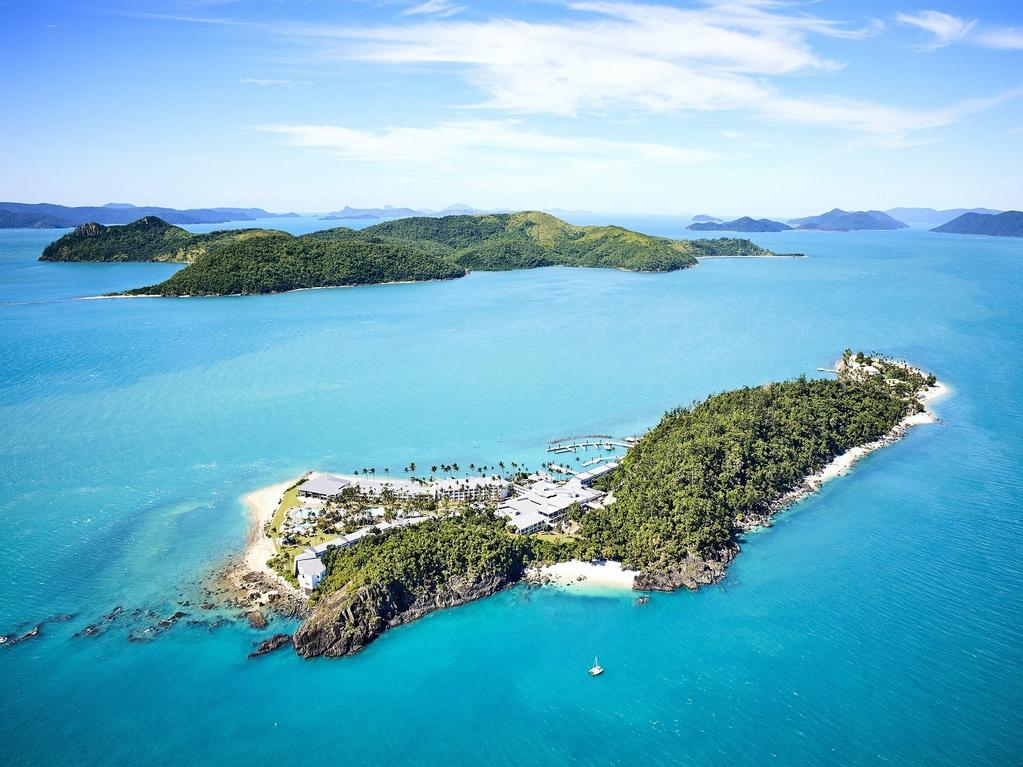 Daydream Island.
Daydream Island
A short boat ride from Hamilton Island and a fraction of the size, Daydream Island offers a more intimate holiday experience with just as much snorkelling, stunning scenery and sun soaking.
The family-friendly island is completely inhabited by its resort which underwent an extensive $140 million redevelopment in 2018-2019.
The main centrepiece is the living reef, a free form coral lagoon wrapping 200m around the central building and holding over 1.5 million litres of water.
Enjoy the ocean views, buffet breakfasts, and outdoor cinema before taking to the free nature experiences that include kayaking, paddleboarding, and public fish feeding.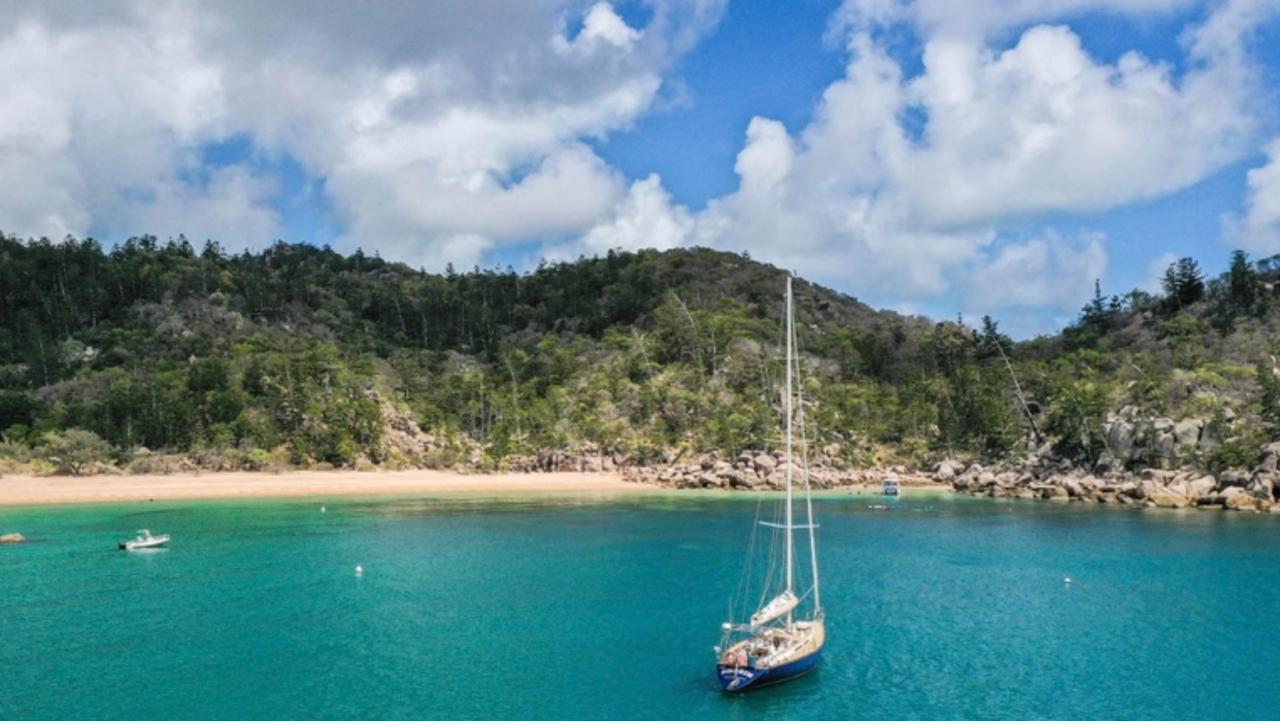 Magnetic Island.
Magnetic Island
Further up the coastline sits Magnetic Island- a nature-lover's paradise of secluded beaches and kilometers of bushwalks.
A 20-minute ferry ride from Townsville will get you to "Maggie" which offers an extensive range of accommodation from camping and bungalows to resorts and luxury beachfront homes.
Hire cars and jeep tours help guests get around the island to enjoy the restaurants and cafes, aquarium, day spa and water activities.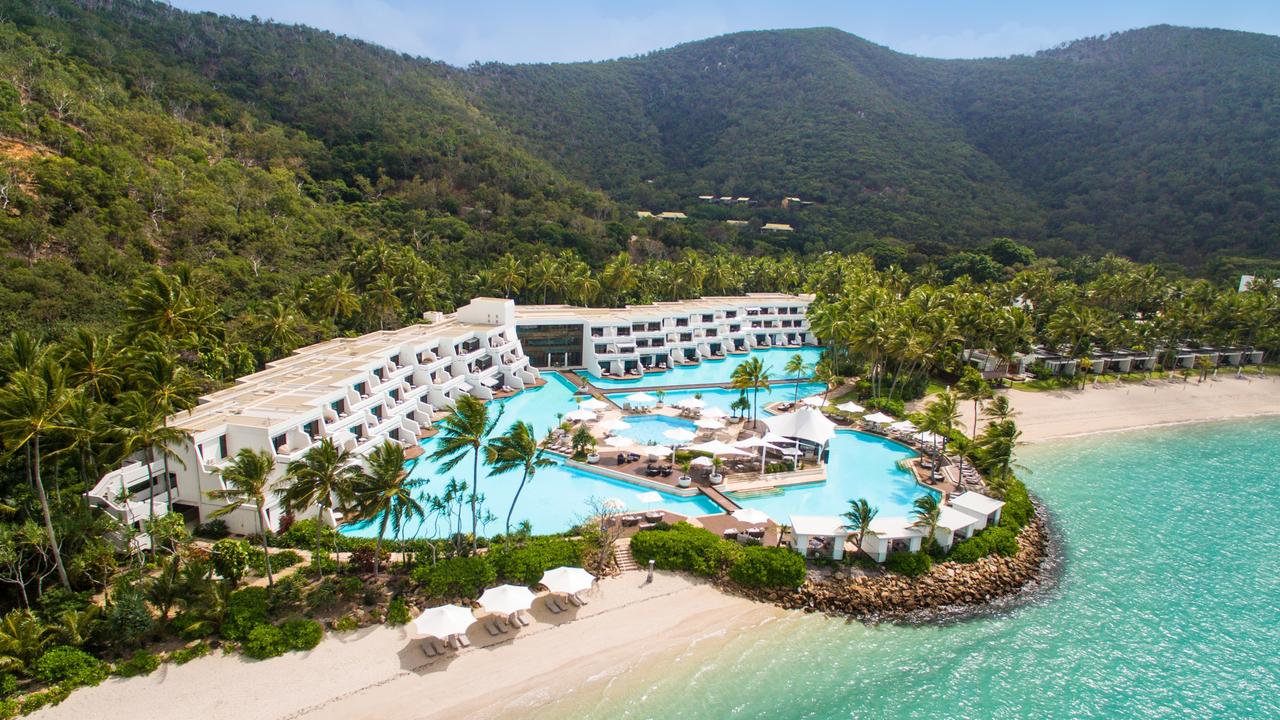 Hayman Island.
Hayman Island
Those looking for luxury will find it at Hayman Island, the most northerly of the Whitsunday Islands.
Managed by InterContinental Hotels Group, the island underwent a $135 million refurbishment in recent years to bring the highest standards to travellers wanting to indulge.
Hayman offers the usual Great Barrier Reef favourites including snorkelling, diving, fishing and escapades to nearby islands.
Guests can kick things up a notch with a helicopter tour or private seaplane charters, or a day at the spa complete with a plunge pool and sauna. A kids club caters to little travellers aged between four and 12.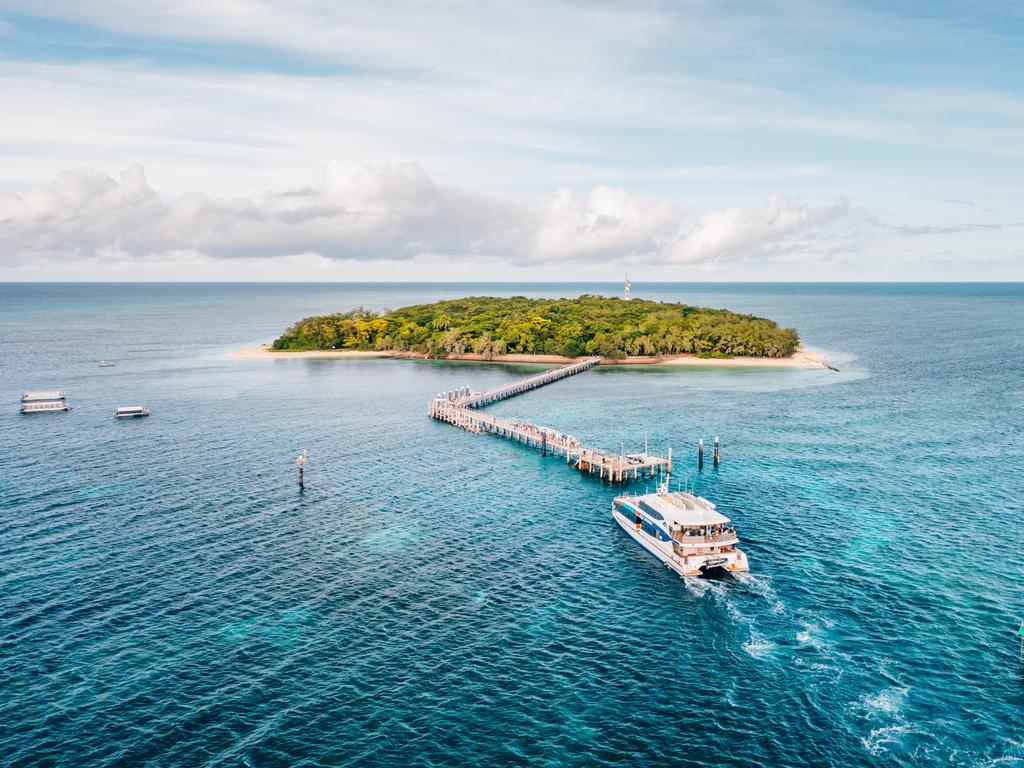 Green Island.
Green Island
A beautiful 6000 year old rainforest covered coral cay welcomes guest to a tropical wonderland just 45 minutes from Cairns by fast catamaran.
Green Island is home to a four-and-a-half star eco-certified resort offering 46 suites set amid lush rainforest.
Guests can snorkel or dive the coral gardens surrounding the national park island paradise, exploring the abundant marine ecosystems teaming with life, or walk the nature trails around the island to discover the colourful bird life and unique rainforest that call the island home.
One of Green Island's most unique attractions is indeed Marineland Melanesia which hosts twice daily crocodile shows.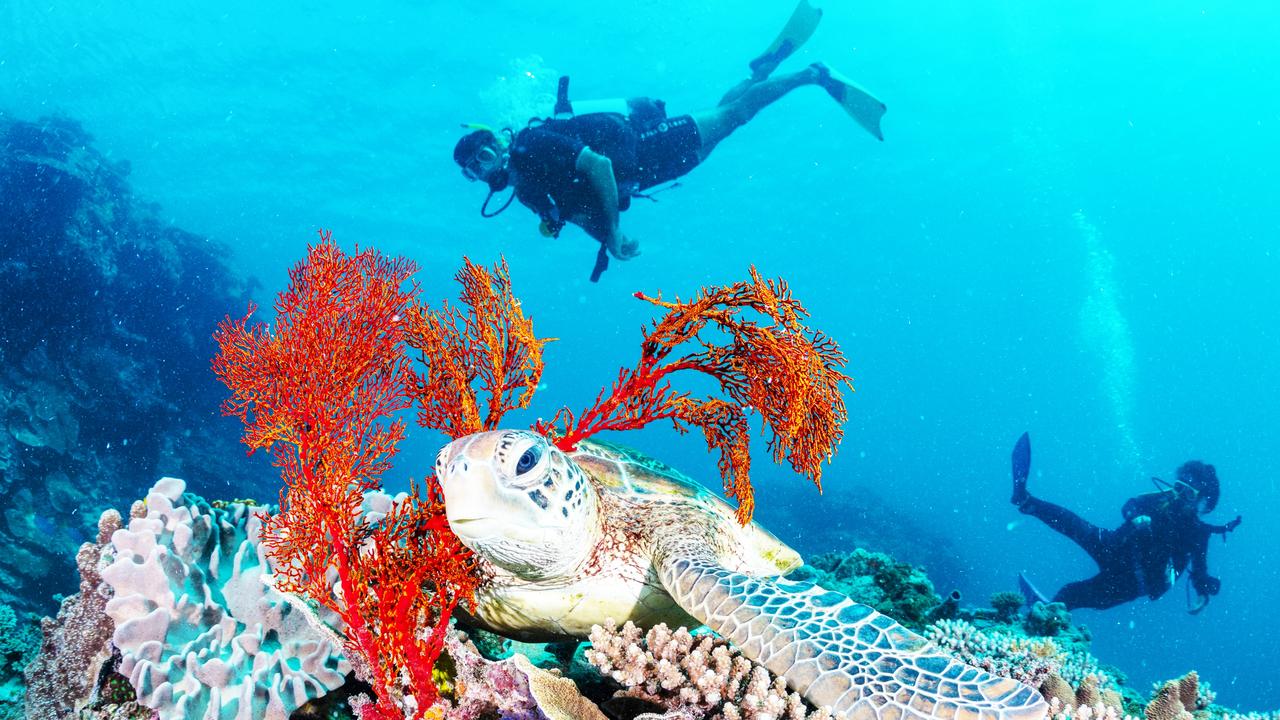 Diving with turtles off Heron Island.
Heron Island
Heron Island is a snorkeller's paradise and you don't need a boat to spy something special.
The island 80 kilometres north-east off Gladstone is world famous for its spectacular coral reef.
All flora and fauna at the world heritage listed marine national park is protected so the emphasis is on enjoying the natural beauty.
The resort has been designed to blend into the surrounding environment with 109 guest room.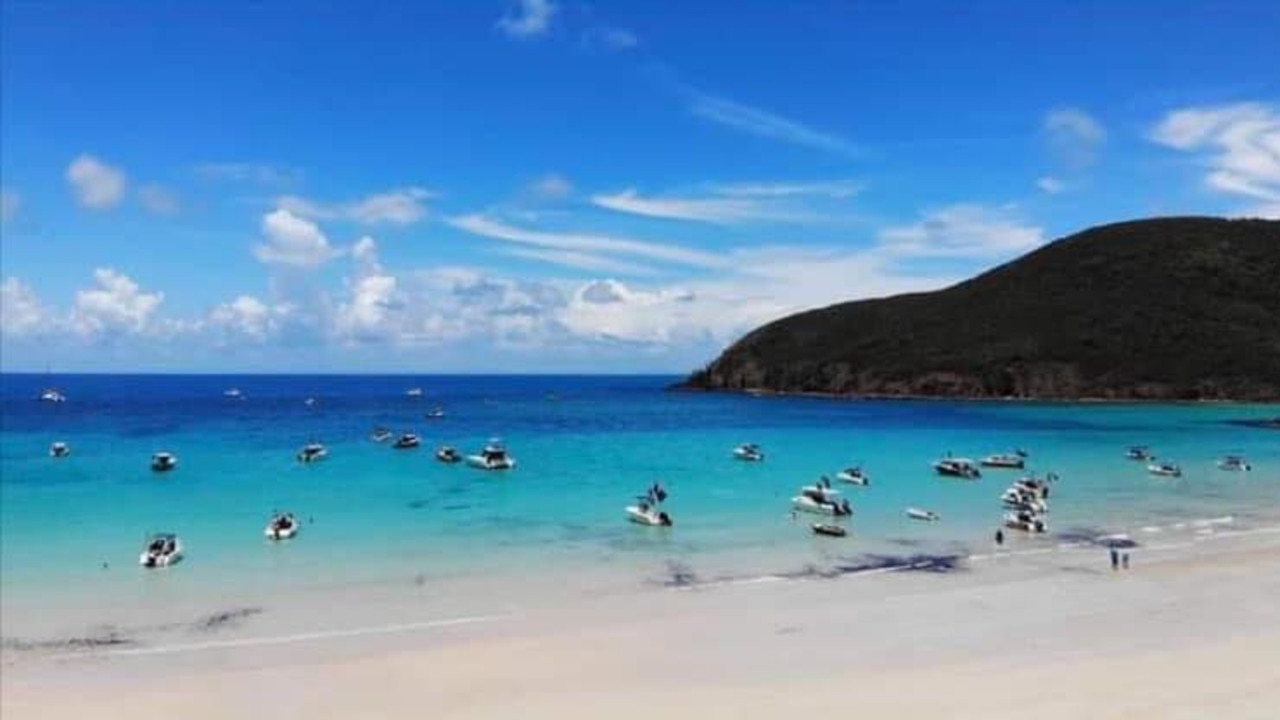 Boats off Keswick Island.
Keswick Island
Nestled within the turquoise waters of the Great Barrier Reef Marine Park and just a stone's throw from the city of Mackay lies a world of undiscovered treasures.
Keswick Island is a nature lover's paradise – a haven of national parks and tropical rainforests, fringed by white sands and a coral reef bursting with vibrant marine life.
Access to Keswick Island has ramped up in recent months and the few residents on the island are eager to offer guests some local knowledge.
A new booking site for the island launched in recent months and tour company Red Cat Adventures will provide visitors with the ultimate adventure from December.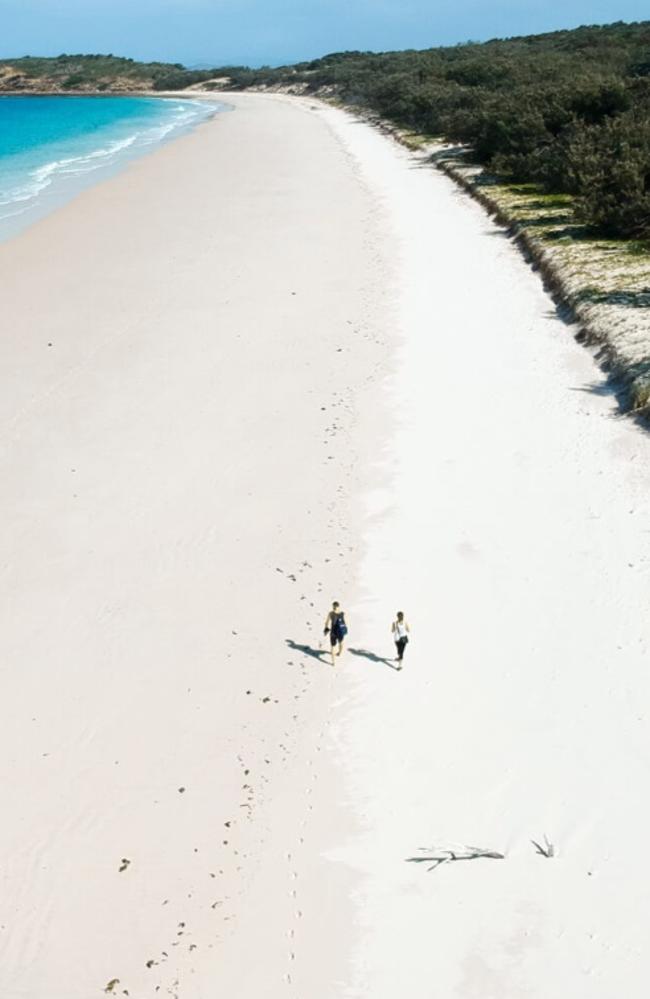 Great Keppel Island.
Great Keppel Island
This 1,308 hectare slice of the Southern Great Barrier Reef offers a more affordable holiday than you might find on Hamilton Island.
Great Keppel Island, the largest of 18 islands in the Keppel Group, offers a range of budget stays from cottages to cabins and decked tents.
Teeming with wildlife, the island offers world-class snorkelling and spectacular sunsets.
There's no grocery store on the island so guests need to come prepared or dine out at the Hideaway's restaurant which offers breakfast, lunch and dinner.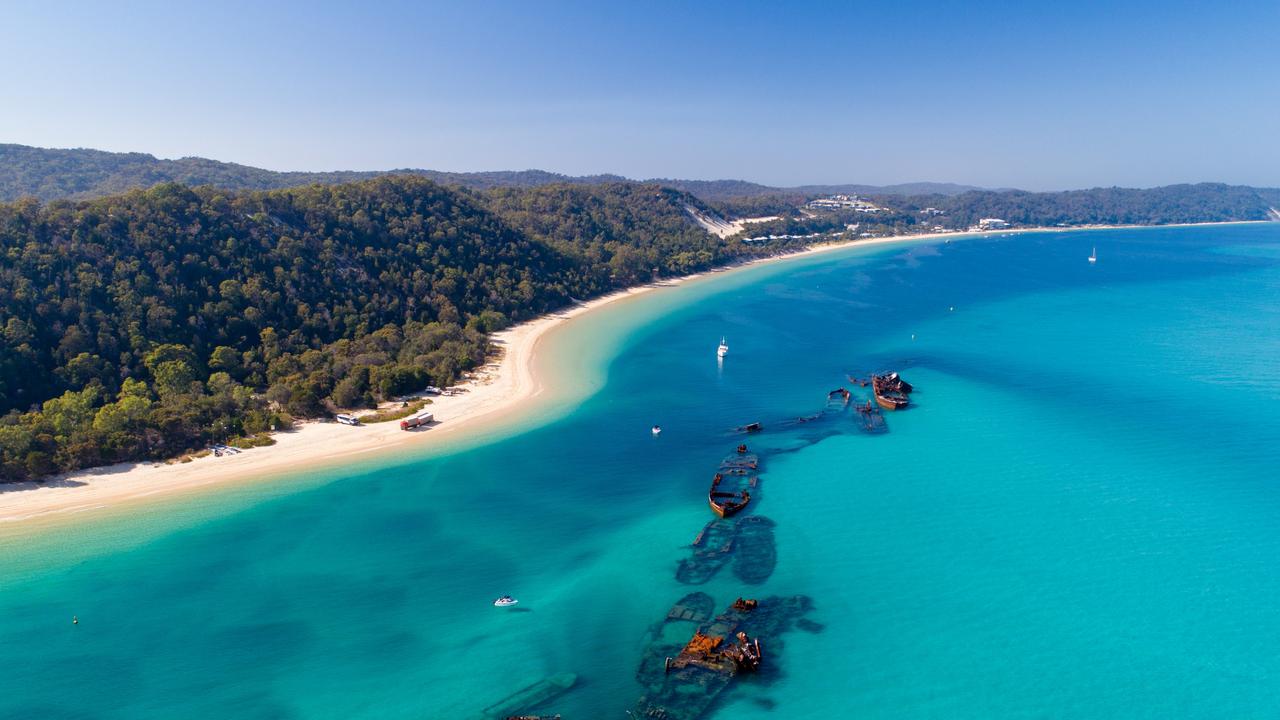 Tangalooma on Moreton Island. Picture: Tourism and Events Queensland
Moreton Island
There's a lot to see and do at Moreton Island, the third largest sand island in the world located just 40km north-east of Brisbane.
Dive or snorkel the Curtin Artificial Reef and the Tangalooma Wrecks, sand board down the dunes, hike past Queensland's first lighthouse and swim with dolphins.
Moreton Island caters to all budgets with accommodation ranging from camping to deluxe resort rooms.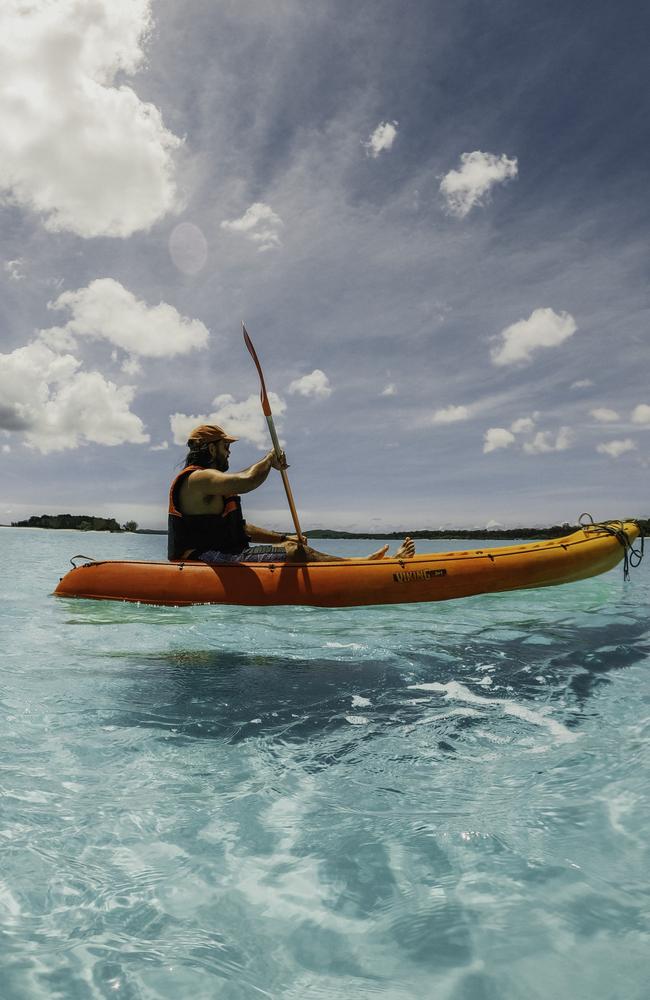 Kayaking off Fraser Island.
Fraser Island
Fraser Island is the world's largest sand island with more than 40 freshwater lakes, some of which you can swim in.
There are historical sites, beautiful sand dunes, exotic flora and fauna and lush rainforests.
Fraser Island offers camping, cabin and resort-style accommodation to suit all types of holiday makers.
Eco-adventures on the island include cruises discovering the untouched beauty of the remote western side, a 90km Great Walk adventure and guided or self-drive tours.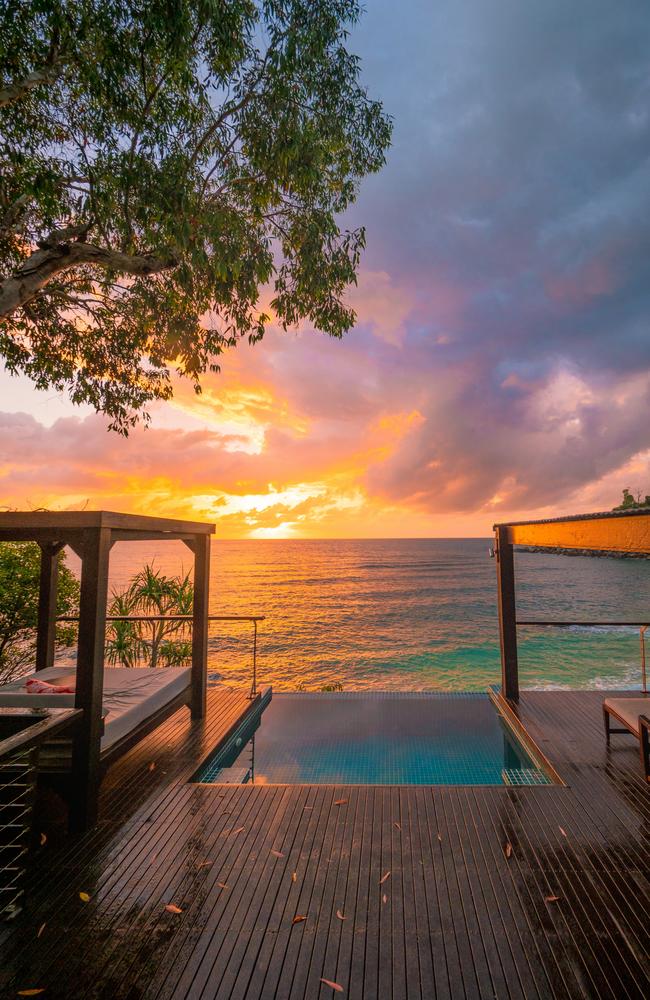 Bedarra Island. Picture: Tourism and Events Queensland
Bedarra Island
Bedarra is an all-inclusive, private, tropical haven – one of Australia's most unique resorts and the ultimate in barefoot luxury.
The island consists of pristine coral sandy beaches with coves formed by giant granite boulders and fringed with lush green jungle.
Accommodation options include upmarket holiday rentals and a luxury villa resort.