Hello Harry, the popular burger chain will be opening its 15th franchise in Cairns Esplanade.
Related Food: Best Japanese cuisine on the coast
Related Attractions: 10 to do's in Mandurah this summer
from cairns post 14.12.21
A POPULAR burger chain has opened up its 15th franchise nationally in the heart of Cairns along the esplanade.
Husband and wife team Gavin Leech and Kylie Lamey have opened up the first Hello Harry burger shop in Far North Queensland.
The couple has just moved to Cairns from the Sunshine Coast and thought it was the best location.
"We are relatively new to Cairns and we love the location of the store on the beautiful iconic Esplanade," Mr Leech said.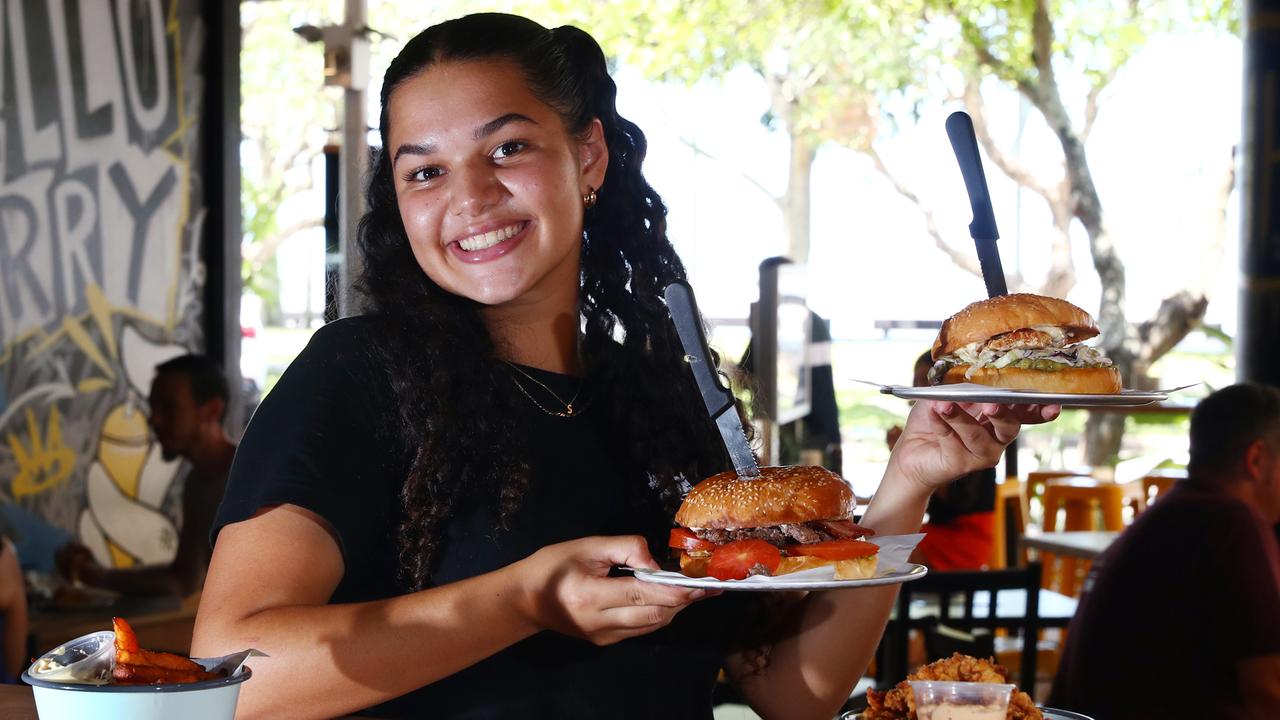 Hello Harry, a licensed burger joint new to Cairns, has opened in a prime location at the Esplanade Dining Precinct. Front of house wait staff Maia Oates dishes out some juicy burgers and chips to some hungry lunch time diners. Picture: Brendan Radke
"Our customers can sit and enjoy an ice cold beer and a burger as well as our amazing sides while taking in the views of the Coral Sea."
Hello Harry has a diverse menu of up to 20 burgers that caters to a range of dietary need including a vegan veggie lover burger and a vegan plant-based burger.
Mr Leech said they wanted to open up a Hello Harry shop because they were long time customers since they were introduced to it in 2014.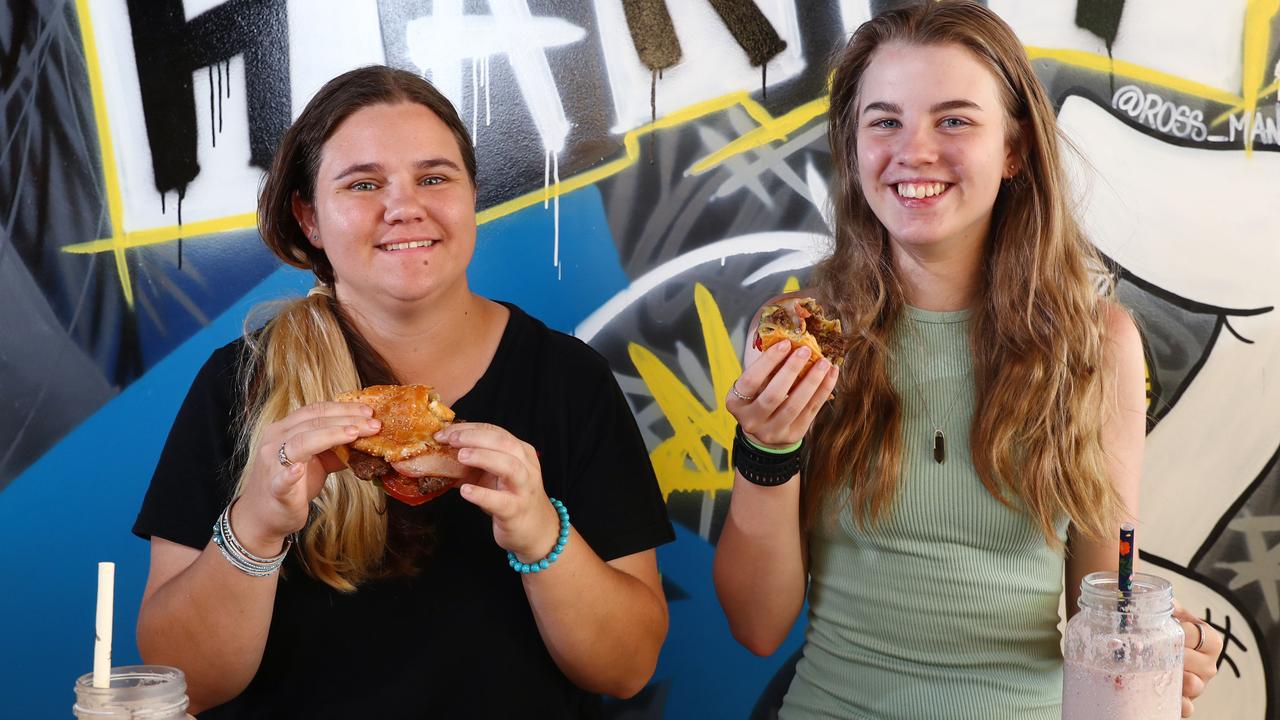 "We loved the fresh flavoursome burgers and the atmosphere of the restaurant so we made a decision to look for a business where we could work for ourselves and be proud of the product we sell and maybe have fun at the same time," he said.
"We love the fact that Hello Harry Burgers are made from scratch in house daily using local, fresh produce."
The burger joint located at 2/95-105 Esplanade Cairns is open Sunday to Thursday from 11am to 9pm and Friday to Saturday from 11am to 10pm.