Organisers for the Dark Mofo event have announced the festival will happen on June 15-22 in Hobart, this comes as the events industry has been plagued over the past two years due to covid.
from the mercury 18.11.21
Revellers can now lock in dates for Tasmania's midwinter solstice festival Dark Mofo as it's announced the 2022 event will go ahead from June 15 – 22 in Hobart.
Dark Mofo Creative Director Leigh Carmichael hinted on what to expect next year.
"After the death of the 2020 festival, and a near-death experience in 2021, we're beginning the next era of Dark Mofo by exploring the ideas of rebirth, reincarnation, and new life," He said.
"As the world emerges from the darkness of Covid-19, we're hoping Dark Mofo 2022 will provide opportunities for us to reconnect and celebrate winter in the manner we'd become accustomed to prior to the health restrictions around travel and events."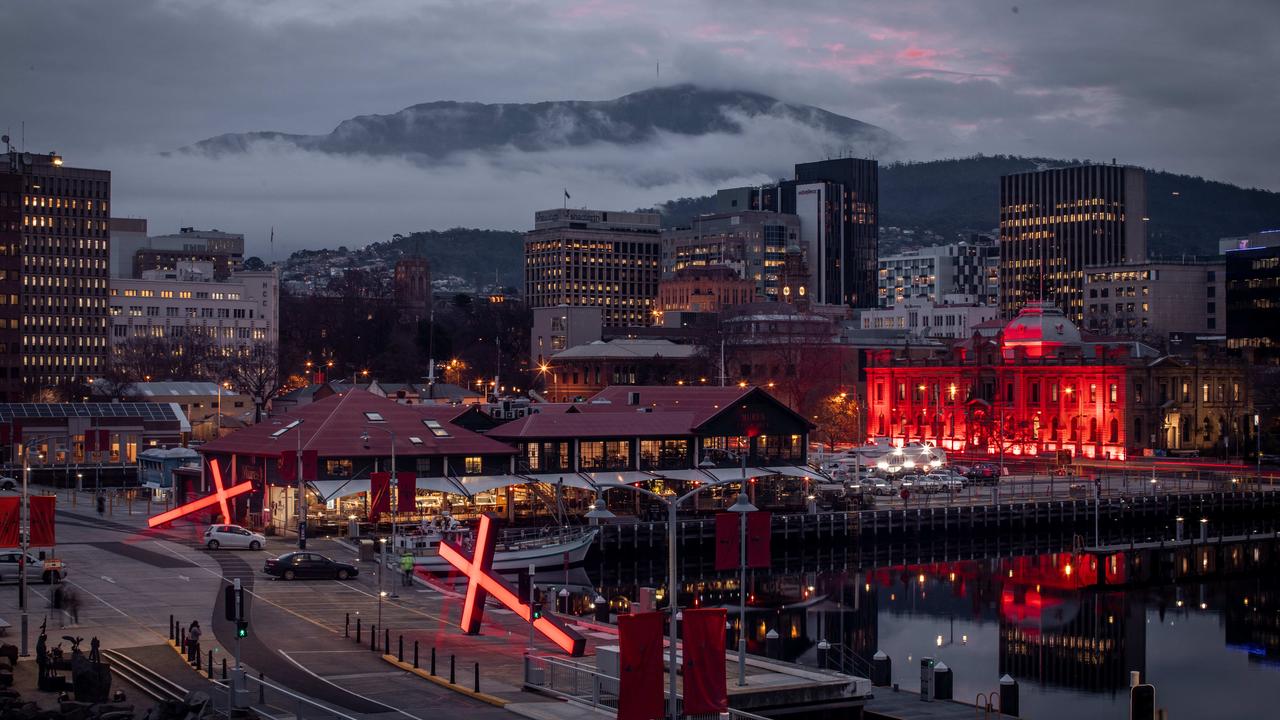 Crosses on the Hobart waterfront as part of Dark Mofo 2021. Picture: Darklab
Organisers assured they will continue to monitor Covid-19 and restrictions closely, particularly in relation to any further travel restrictions, and Dark Mofo's Covid-Safe Plan will comply with health recommendations.
The Dark Mofo 2022 program will be announced in Autumn.
Dark Mofo is a project of the Museum of Old and New Art with supported by the Tasmanian Government and the City of Hobart.
With the Tasmanian Liberal Government providing $2.5 million annually as part of the government's fund to secure Tasmania's iconic events, along with David Walsh's $2.5 million underpinning, and dedicated marketing support from Tourism Tasmania, Dark Mofo's festival organisers are working towards 2022 with renewed vigour.