Beloved Cairns pub Dunwoody's Hotel has broken ground on its $2.5 million renovations, with the sports bar temporarily closed while it undergoes its part of the renovation. Work is scheduled to be completed in the Autumn months of 2022.
Related Queensland: Agnes Bakery finally open
Related Alcohol: Maz Salt closes 4 bars as Covid takes its toll
from cairns post 19.11.21
A MULTIMILLION dollar redevelopment of a much loved Cairns pub is "steaming ahead" after the global pandemic threatened to put the brakes on the project.
The $2.5m revitalisation of the Dunwoody's Hotel has kicked off with the sports bar already temporarily closed for renovations.
The bistro is expected to be closed in January for a major overhaul with the full renovation to be unveiled in Autumn.
Australian Venue Co's chief executive Craig Ellison said the new beer garden would include access to an indoor-outdoor bar and shaded outdoor dining zones that caters to "social crowds and families".
Inside, the bistro, sports bar and gaming room are getting a total refresh "for our loyal patrons".
"It's all steaming ahead now, the Cairns market is booming," Mr Ellison said.
"We stalled it there for a while during Covid just thinking what was going to happen to the pub game compared to 18 months ago.
"There are lots of good pubs in Cairns and this one is pretty historic.
"We thought it was a good opportunity for us to extend the footprint a little bit, make some real improvements and make it better."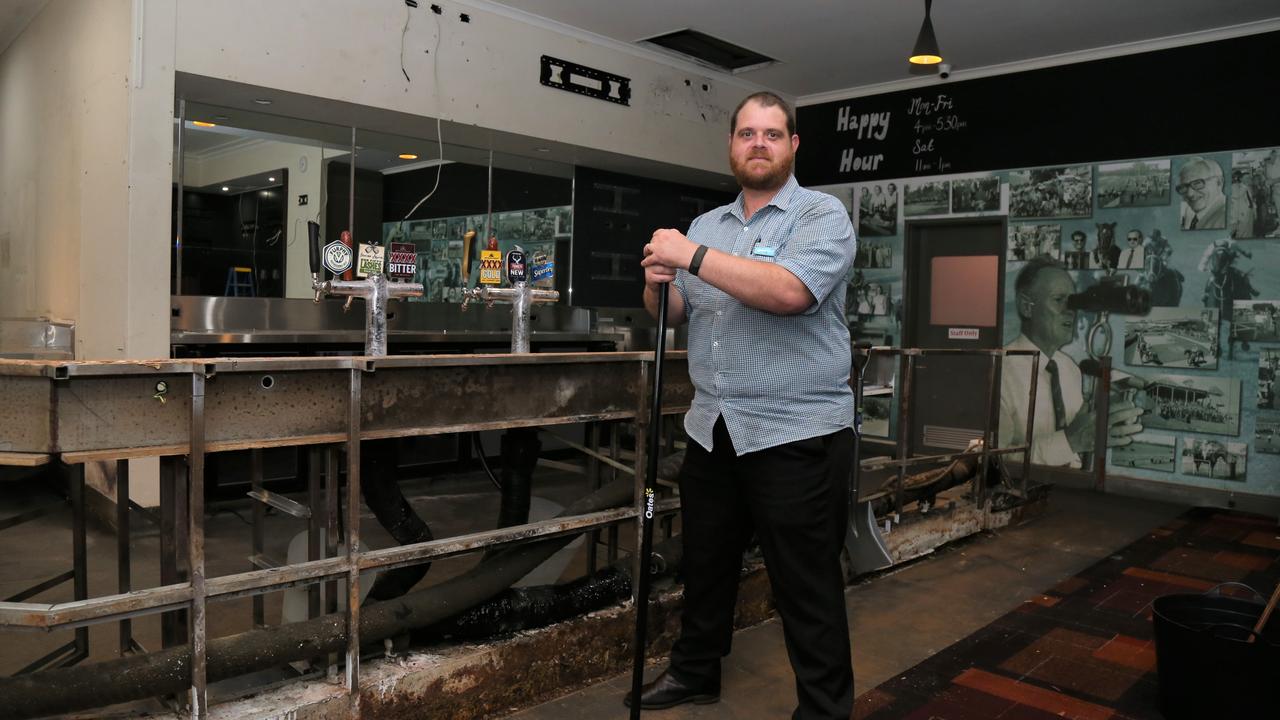 Dunwoody's Cairns duty manager Craig Sheppard in the old sports bar about to undergo a multimillion dollar refit. Picture: Peter Carruthers
The new bistro will seat 150, the deck 112 people and the beer garden 106.
Mr Ellis said reopening with entertainment would be a big focus with Far North acts playing on a new stage in the bistro.
A fresh menu would also be created by head chef Dylan Kemp.
"We've had Dunwoody's now for three years and prior to that I think it got renovated last about 15 years ago, so we are just reinvesting back into the pub," he said.
"This is a locals pub, but there are a lot of people moving up to Cairns at the moment and there is more work in Cairns.
"It will still get a small element of the tourist market coming in but all this work is predominantly for the locals.
"It is a locals pub and I love it."